So, my friend asked me, what was the first building to be liberated by Americans on D Day?… Then he asked: Who was the first American to land on D Day?… And who killed the first German?
These were all seriously interesting questions for a WWII fanatic and I was determined to answer them while sniffing around in the hamlet of St. Germain de Vareville, a few miles inland from Utah Beach. I had several very good clues to the answers.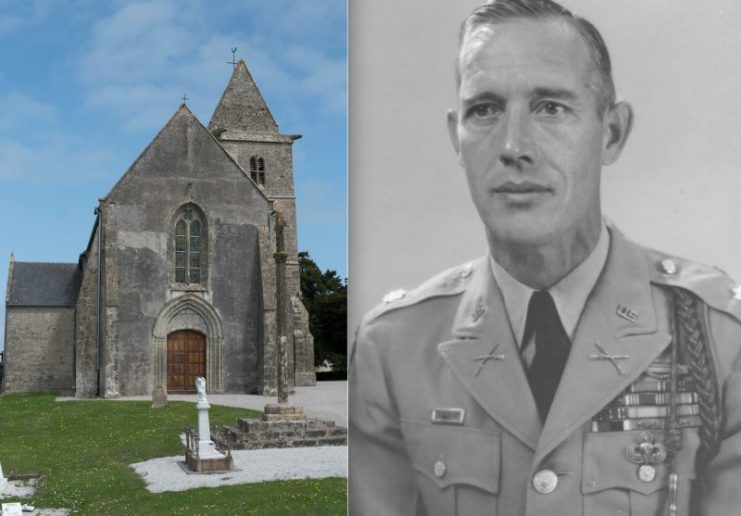 Captain Frank Lillyman, a pathfinder with the 502nd PIR, is believed by many to be the first American to land in Normandy on D Day, at 12.15am, about the same time that Brits crash-landed in gliders at Pegasus Bridge, fifty miles to the East.
Lillyman commanded a stick aboard Plane 1, flown by Colonel Joel Crouch, the lead US pathfinder pilot in the invasion of Sicily, Salerno, Normandy, and also the lead pilot in the air relief of Bastogne and, incredibly, when the Americans crossed the Rhine in spring 1945….
Very cool customers indeed. You don't get to be the tip of the Allied spearhead on the most important invasion of modern times if you can't cut the mustard.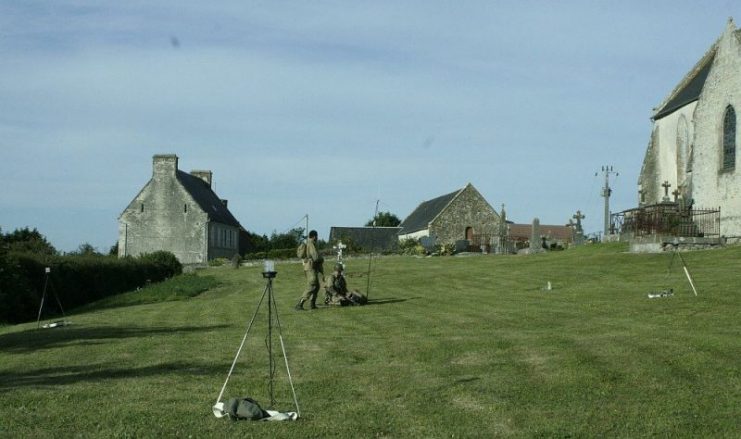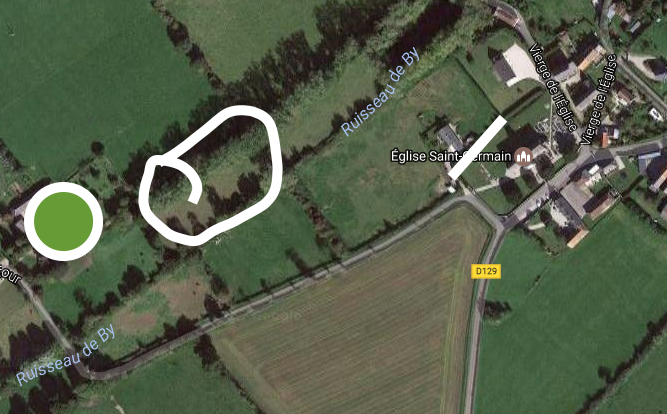 Lillyman won fame as the first, if not a fortune. But others disputed among his stick of 18 men whether he had actually landed first, a Stogie in his mouth. Some claimed he jumped second or even later. No matter, back home in the States, he was soon making headlines as the first Yank in Normandy on D Day.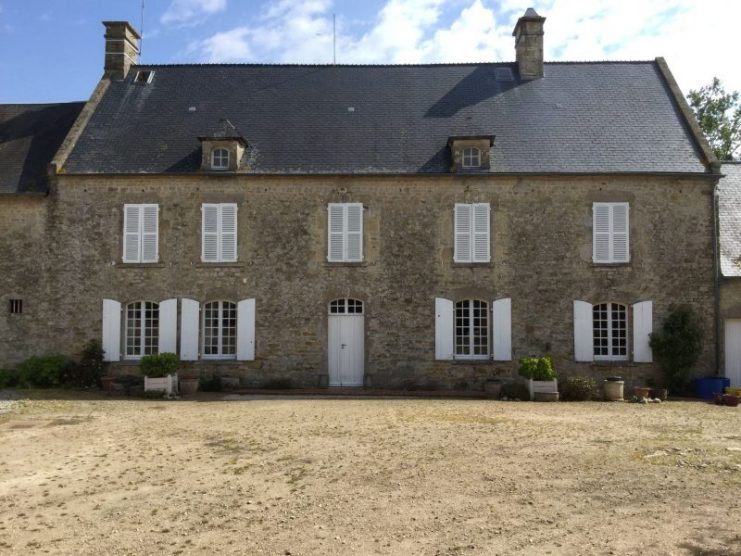 I toured the village of St. Germain de Vareville with a friend and tried to find the location of a farmhouse and the field where Lillyman landed, having dropped from less than five hundred feet. I had a map from Pfc. John Sample, one of Lillyman's men, that was sketched after the war from memory.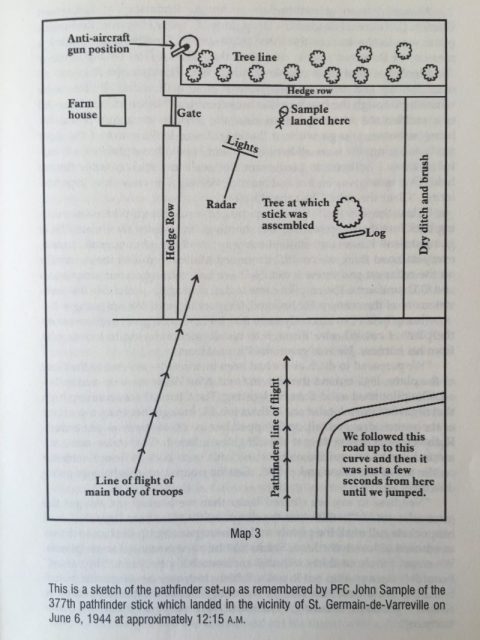 After several hours, we were sure that only one farmhouse, about a mile from a church, near a lane, bordering a small field with a gate in view of a kitchen window, was the first occupied building liberated by the 101st Airborne, around 12.30am on 6 June 1944.
A local journalist got us inside. An old farmer, a boy in 1944, swore as I showed him Sample's map that it was wrong. No Germans had been in the house on D Day. Captain Frank Lillyman had not been the first American to kill a German in a bedroom upstairs. Non. Non. Non!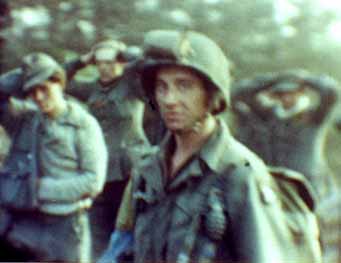 I looked at the map again and again. There was no other place that fitted the description of Pfc. Sample, the after action reports of Lillyman….Nowhere…. I spent several more hours trying to find somewhere that might have come close to matching all the facts. It was soon an obsession – I was writing a book called The First Wave, to be published in June 2019, for the 75th anniversary, and so these questions of the first to fight, to die, to liberate, and where, were important.
I went back to the archives and interviews with Lillyman and others in his stick. Had Lillyman claimed to be the first to land and then kill a 'Kraut'? He joked after the war that everyone in his stick had claimed to be the first to land. I could find no words of his that categorically supported the press claims that he was numero uno.
Did he kill first….? Was he the first Yank to claim a German scalp…?
I finally came across an account, in his own words, of what happened in a farmhouse…. He remembered being told by a scout, around 12.30am, that there was a farmhouse, seemingly occupied by Germans, close to a 22mm anti-aircraft gun position that could wreak considerable havoc when the sky-train of Screaming Eagles began to arrive over Drop Zone A, which he and his men had marked with lights and Eureka homing sets.
"Two others and myself went to the house where we met a Frenchman smoking a pipe," remembered Lillyman. "He was standing in the doorway. He jerked his thumb toward the stairs and said, 'Boche.' We caught one German, in a nice pair of white pajamas, in bed. We disposed of him and expropriated the bottle of champagne beside the bed."
No one will ever be able to say for certain if Lillyman was the first to land or the first to presumably slit a sleeping German's throat. But I am absolutely certain that, whatever happened in the first minutes of D Day in St. Germain de Vareville, there's only one lovely stone farmhouse close to where the first Yanks went into action, and to this day it's still full of hidden secrets.
Author: Alex Kershaw
THE FEW book on Amazon
Alex Kershaw is the author of The Bedford Boys and the forthcoming THE FIRST WAVE. He'll be posting from France in the coming month.