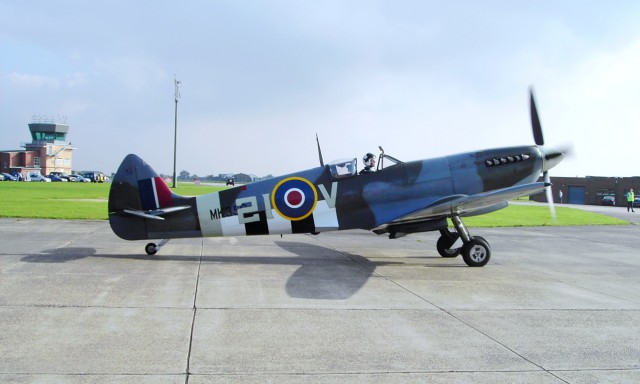 [Via]
Commemorations for 75 years since the Battle of Britain have been impeded by the recent Shoreham air show crash on the south coast of England.
A Battle of Britain commemorative fly past over London by Spitfires in September has been cancelled because the cost of putting on the show has soared, due to increased costs of insurance.
Insurance premiums have been raised after a vintage Hawker Hunter jet fighter crashed at the annual Shoreham air show in August, killing 11 people.
Now the organisers of the London Spitfire fly past have been told that they will need to pay a £50,000 premium in order to cover third party costs of up to £250 million.
The event organisers said that their event was a squadron of 20 Spitfires to fly over London. Planning began back in March with the Civil Aviation Authority and British Government giving approvals for the display.
It is expected that the Shoreham air crash will have a long term effect on insurance for air shows. The organisers of the Spitfire display said that the route the aircraft were planning to take over London ensured that there was always an airfield nearby where the Spitfires could land in an emergency, The Telegraph reports.
Since each of the Spitfires is privately-owned they each already have individual insurance premiums providing up to £5 million third party cover. The organisers had believed this would be enough to cover insurance needs during the display.
Airshow organisers are concerned that when the airshow season starts in 2016 many will be hit with impossible insurance requirements, potentially leading many to be cancelled.
Another fly past over the south of England with fighter aircraft will still take place in the middle of September.