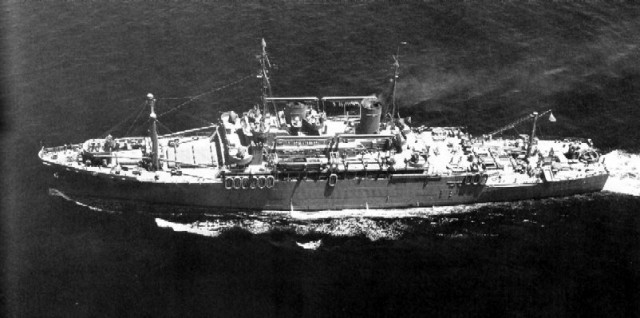 A young man who was in his 20s during his service aboard the USS Doyen a fast attack transport in World War II decided to write down some of his war stories.  At long last this four-page memoir has been published.
The Doyen was the second Navy ship named for United States Marine Corps Brigadier General Charles A. Doyen (1859–1918), who served in World War I, commanding 5th Marine Regiment, 4th Brigade, and 2nd Infantry Division.
For 70 years the man's correspondence has been kept private, but after some convincing by her husband the man's niece has decided to make the letters public.  She currently lives in New York and recalls that she had three uncles fighting overseas at the same time.
Sal Murino's typewritten letter concerns the fighting nearing the end of the war, from December of 1944 to March of 1945. On 16 February she sailed for the initial assault on Iwo Jima on 19 February.
He wrote that he and his crew fought at Iwo Jima for almost 15 days.  He then goes on to talk about his comrades and their reactions to the stay.
He stated that the Japanese were putting up a good fight, but he was optimistic that the US would overcome them.  However, along with destruction came the clean-up and removal of the dead and wounded.  He claimed that this was one of the hardest things to do – not only emotionally but also physically. He wrote that even if some of the men were wounded kept fighting because they knew it was the right thing to do.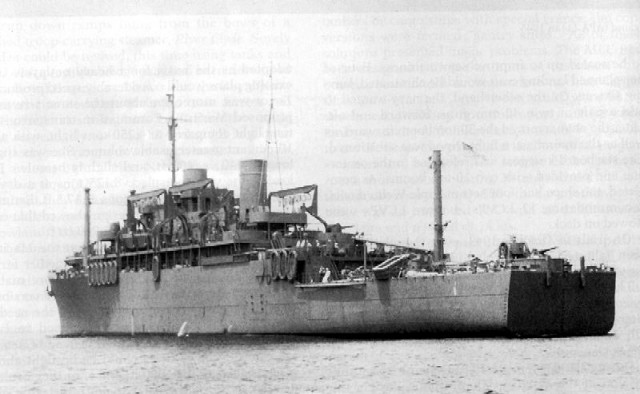 She lay off the island to receive casualties whom she landed at Saipan on 9 March, then carried Seabees to Guam before arriving at Nouméa on 23 March for repairs and training.
He also tells of the fighting on the Island of Guam and how intense it was. He described that fight as hellish and agonizing and believes it was just payback for Pearl Harbor. Despite the gruesome attack, only a few short months later there were only remnants and shells of weapons left on the island. Murino writes that after the fight the natives on the island were grateful for the Americans.  He describes the women as wearing lipstick and American clothing.  However, the soldiers were told not to get close to the natives because of a war policy.
He recalls that their quiet during a New Year's Day dinner was disrupted when their ship reached Lingayen Gulf.  Here there was a Japanese air attack that they watched until three American planes appeared, taking the Japanese plane down.
Although all of the letters are all typed, Murino did add a written postscript on the last page, assuring that he and his brothers were all well.