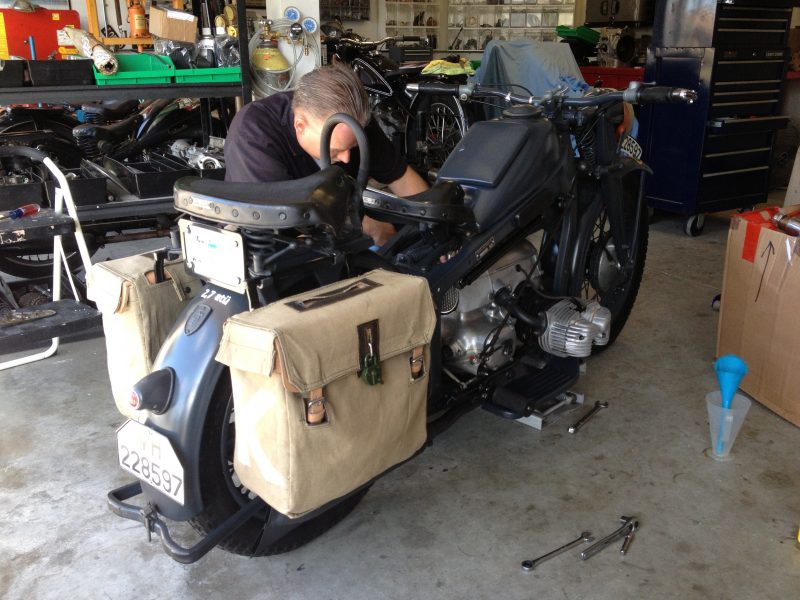 Tucked away in a quiet suburb of Riverside, California is a garage where the ghosts of Third Reich era motorcycles are being brought back to life. On any given day, Mike Dunn, owner of Vintage German Motorcycles, is busy in his shop assembling, restoring and repairing WWII German machines. The workshop has any number of BMW, DKW and Zündapp motorcycles in various stages of restoration or repair. The day of our interview was no different. He greeted me in the shop wearing a black VGM-branded mechanic's shirt, offering me a hand smudged with engine oil and ancient grime. His workshop is as close to a Wehrmacht motor pool as you will find anywhere in the world. It's bristling with the motorcycles and sidecars of the German war machine. The walls are covered in period German motorcycle advertisements. Original spare parts are neatly arranged on shelves in every possible space. As we sit down to talk, his face lights up, quickly revealing his passion for resurrecting these bikes. I was thrilled to have the chance to ask him a few questions about his unique shop and what motivates him to do what no one else is doing.
When did you get started restoring WWII German motorcycles?
I have always been interested in motorcycles, even as a kid.  I have a fascination with WWII Germany, especially 1930s and 1940s vintage motorcycle design and engineering. I started out helping friends with locating parts and helping them find motorcycles. That soon turned into much more. I realized that there was nothing on the internet dedicated to selling just WW2 era bikes. My wife got involved urging me to start a business as we were helping all sorts of people with nothing in return. So I started a web site and, with the help of my father in-law, we purchased our first bike, a Zündapp KS 600. I then started joining German motorcycle forums, making contact with both groups and people. Many of the groups were not willing to accept an American in to their inner circles but, after some persistence and dedication, I became a trusted member. I now have an extensive network of friends and business colleagues I can call upon for parts and expertise. My first personal WWII German bike was a 1944 DKW NZ350-1 back in 1998. I restored it and rode it regularly for a few years before selling it to my first customer. I have since sold it again to another customer.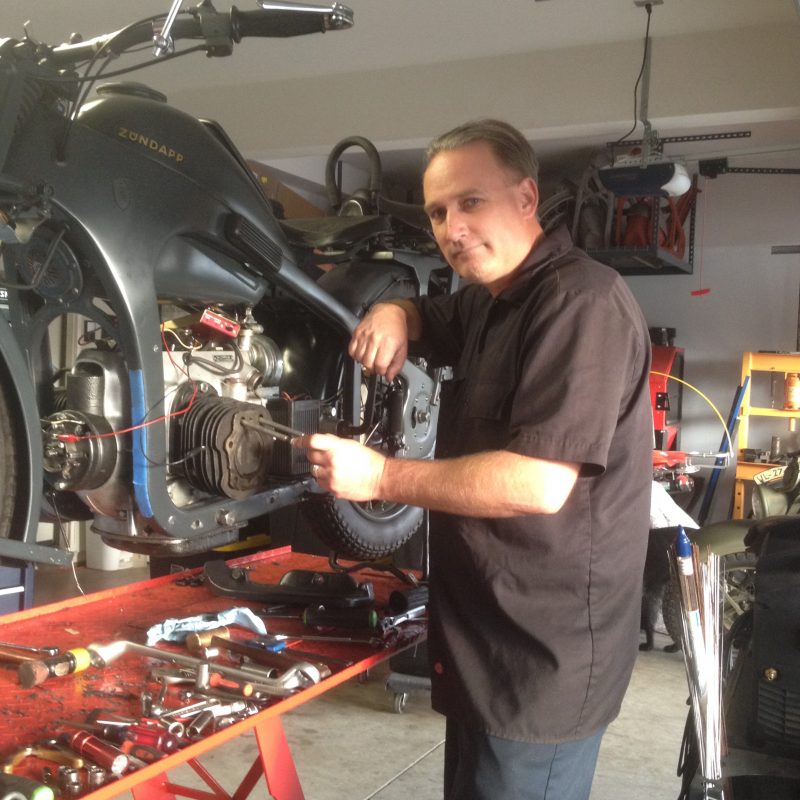 Who are your customers?
Most of my customers live in the United States, some are in Canada and other countries. I have sold bikes all over the globe, no kidding. These customers enjoy the opportunity to own a museum quality piece of history captured from a defeated enemy. They are often highly knowledgeable WWII history buffs who also have a collection of WWII artifacts or other military vehicles. Sometimes, my customers are motorcycle enthusiasts who appreciate the material culture of the WWII era and may own other motorcycles from the era. Some just want to relive history by riding a survivor of the greatest conflict in history.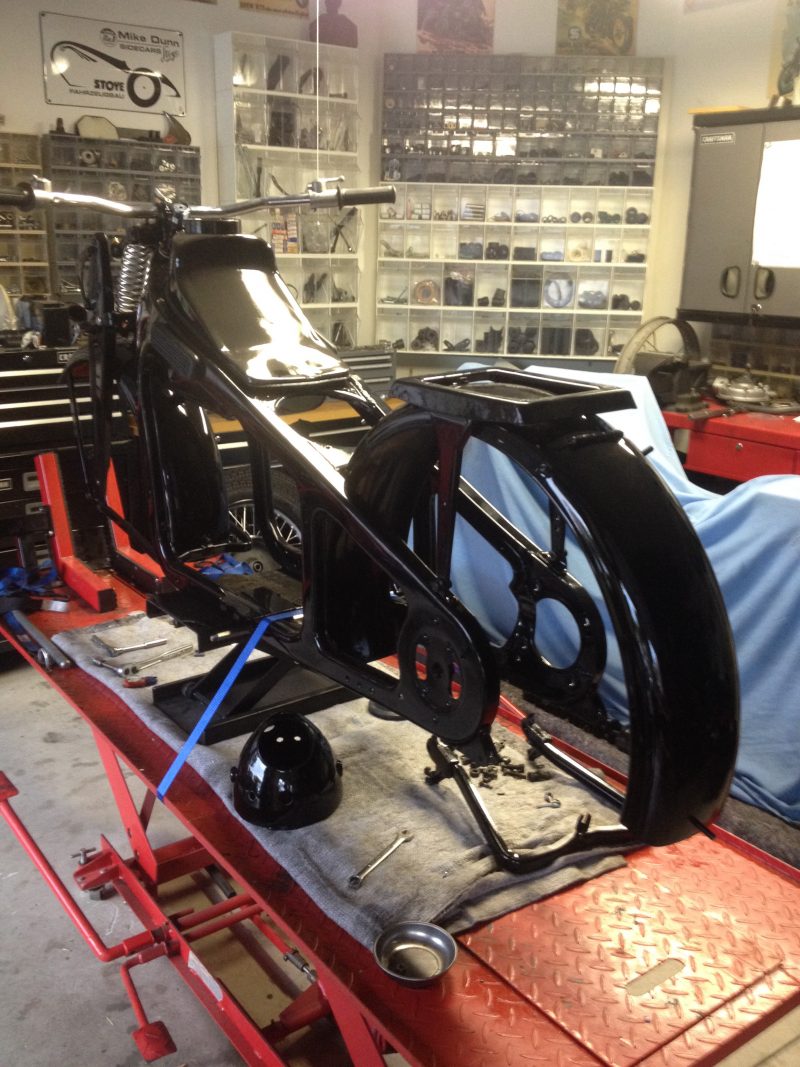 How many WWII German motorcycles have you restored and sold?
Over 50 in the last 10 years. I acquire about 1 motorcycle a month or about 10 a year. I may go 6 months without a single acquisition or stumble upon three in one month. Happens all the time. I just picked up a bike that was sitting in Colorado a few weeks ago, found it on Cycle trader out of all places.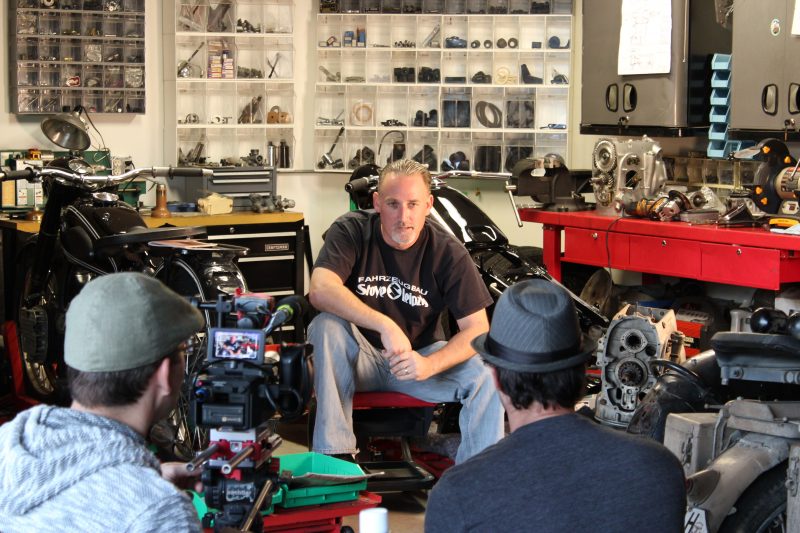 Do you always restore motorcycles before selling them?
No. Recently, I purchased a very original 1938 K 500 which had spent many years in a museum after the war. Unfortunately, the museum closed, liquidating its collection. The motorcycle changed hands with a person who, after a short time, decided to pass it on to a more motivated owner. It was offered to me and I bought it. When I received it, it was in a fantastic survivor-condition. Before listing it for sale, I just refreshed the tires, the old wiring and a few incorrectly installed reproductions with correct parts. In cases like this one, the bike is left in as close to original state as possible while still safe to ride on the road.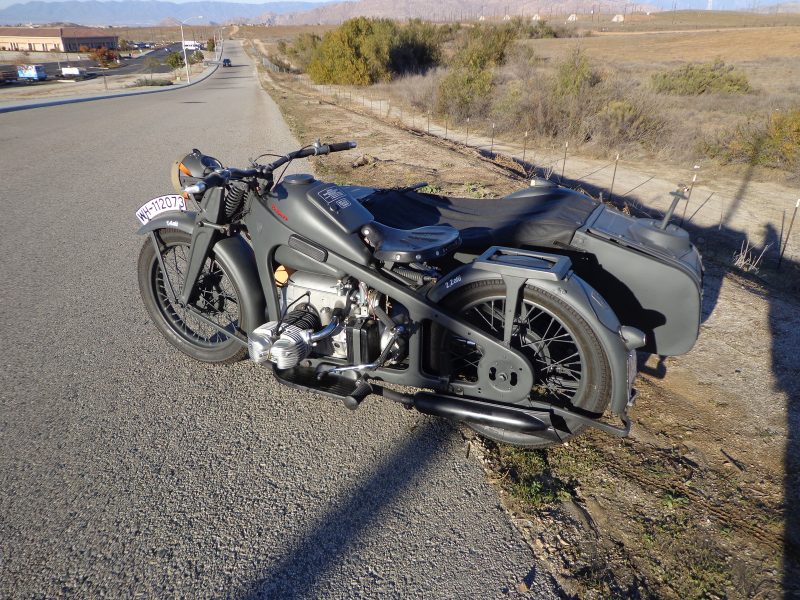 Does one motorcycle stand out as truly special in your years of experience?
Recently, I purchased a 1939 BMW R51 which was delivered in March of 1939 to the Reichsführer-SS Heinrich Himmler's headquarters in Berlin. It is very rare to be able to research a WWII German motorcycle's history as most or all of the records were destroyed in the war. However, BMW still has some records. In this case, I was able to trace this motorcycle's date of manufacture and the first destination to which it was delivered.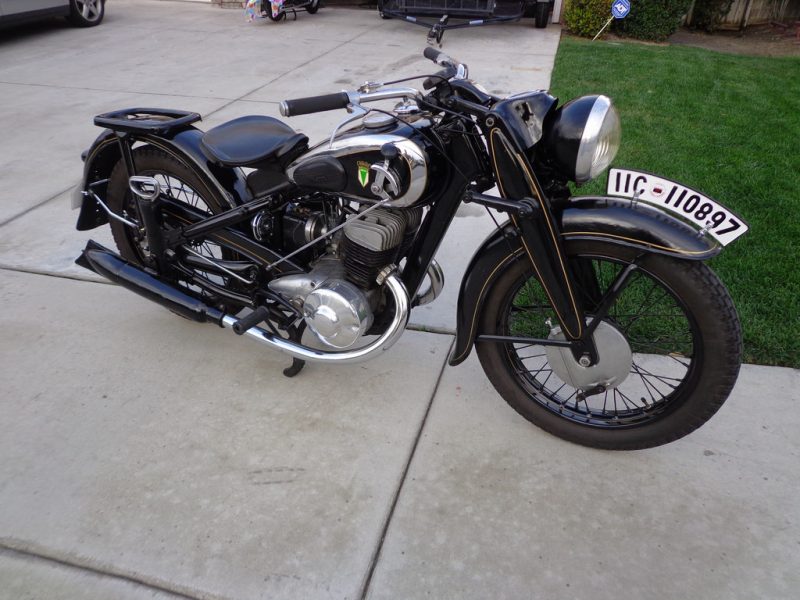 Will you restore American or other, non-German, motorcycles?
I restored a 1939 Indian sport Scout some years ago to prove to myself I can do other bikes. It was fun and I had it a short time and moved on. Honestly only the German Motorcycles really do it for me.
Article by Michael Keefe.
 Beautiful examples of Mikes work can be seen on his website with many bikes that are for sale. Time to own a piece of history?  www.vintagegermanmotorcycles.com and can follow Vintage Motorcycles on Facebook