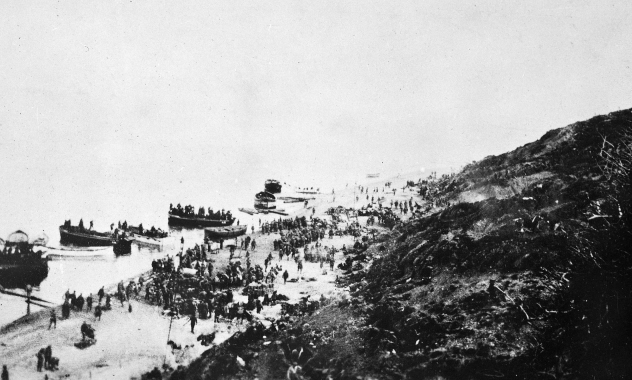 According to the director of the Australian War Memorial, Dr Brendan Nelson, each name will be displayed 19 times, on different occasions and about 30 seconds each time and the names will be visible down Anzac Avenue and Lake Burley Griffin. This is only one of the initiatives taken by the War Memorial's representatives, to mark the centenary of the First World War.
The 62,000 fallen Australians will also have their names and age at death called by school children, during the 4 year period of events. Another activity involving children will be the inscription of about 100,000 tiny wooden crosses, that will be given away to tourists to be placed at Australian war cemeteries around the world.
The projection of the names will begin on August 4 this year, 100 years since Great Britain and Australia declared war on Germany. The names will stay on display until November 2018.  Dr Nelson, however, insisted that the events organized to mark the centenary of the First World War are in commemoration, and not "celebration" of Australia's part in the war.
"The centenary is an opportunity for Australians to look back on this momentous event in world history, to understand the impact it had on our nation, and to remember the service and sacrifice of our First World War soldiers," said Dr Brendan Nelson. To prepare for the commemoration, the memorial's First World War galleries and exhibitions will all be refreshed, restored or modernized and World War One exhibitions will be traveling all across Australia, The Age National reports.
The most important events to mark the centenary of the First World War in Australia will be around Anzac Day, next year, commemorating 100 years since the landing at Gallipoli.
Images from the memorial's records will be projected on the front of the memorial building, beginning from next week, while a traditional march expected to break the past records will be presented to visitors.