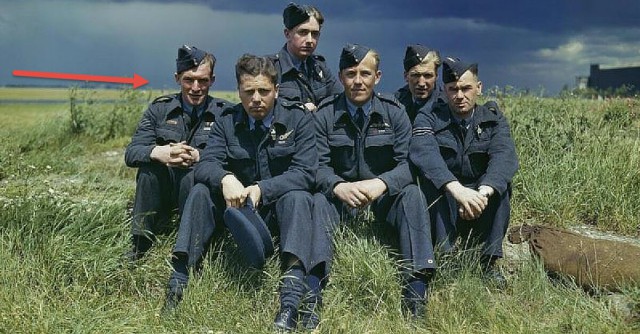 The final surviving member of the World War Two 617 Squadron that undertook the infamous Dambuster raid has celebrated his 94th birthday.
George Johnson is originally from Hameringham, Lincolnshire in the north of England and now lives in Bristol. During the war, he was the crew member who aimed the bombs at the target during the Dambuster raid.
It was George's mine that ensured the Sorpe dam was hit in May of 1943. It took 10 attempts for the pilot to get the ideal approach to the dam so that George could drop the bomb. The plane was travelling at an altitude of just 30 feet.
George was born in 1920 and had five siblings. He flew a total of 19 missions as part of 617 Squadron. He went on to become a navigator and remained with the Royal Air Force until 1962.
Once George finished his aviation career he went into teaching and taught primary school as well as adult classes and at a local hospital, the Lincolnshire Echo reports.
The Dambuster raids were led by Guy Gibson, and the mission was made into a movie of the same name. The raid was a successful attempt for the Allies to target Germany's war machine and prevent the dams from providing power to the Nazis' industrial region. It was this region that was at that time manufacturing and producing German munitions and military equipment.
George has had his autobiography published and attended the launch of the Bomber Command memorial that has been built at Canwick Hill. George said that he was pleased that a memorial had been built especially for those who took part in the raid and that he was proud to be a part of it. He added that he was glad that forever more the families of 617 Squadron would be able to visit the memorial and that everyone who took part, whether living or dead, has now arrived back home.
One historian who has become an expert on 617 Squadron said that George is doing well for his age and even still does some public speaking as well as television interviews.
While the mission was a success, it also took the lives of many of the crew who took part in it. George recalled that on missions when the plane made it to Cathedral on the return trip then the crew felt that they'd be making it safely back home. He said they still had to remain vigilant, and the gunners would be on high alert in the gun turrets, but deep down they'd all be ready to go straight to bed.