War History online proudly presents this Guest Piece from Jeremy P. Ämick, who is a military historian and writes on behalf of the Silver Star Families of America.
It does not take long to realize that Melvin Gregory is a student of Vietnam War history. His experiences with the air cavalry during the war quickly draws in the listener as he recites with lucid detail the opening stages of combat operations in 1965 and the sacrifices made to bring relief to a nation that had lived for years in some form of bondage.
Raised on a farm near Mexico, Missouri, Gregory made the decision to enlist in the U.S. Army following his graduation from high school in the spring of 1963 because he was "tired of farming."
With a grin, he added, "I knew I wanted to go to air assault school so I chose the Army because I wanted to be one of the best."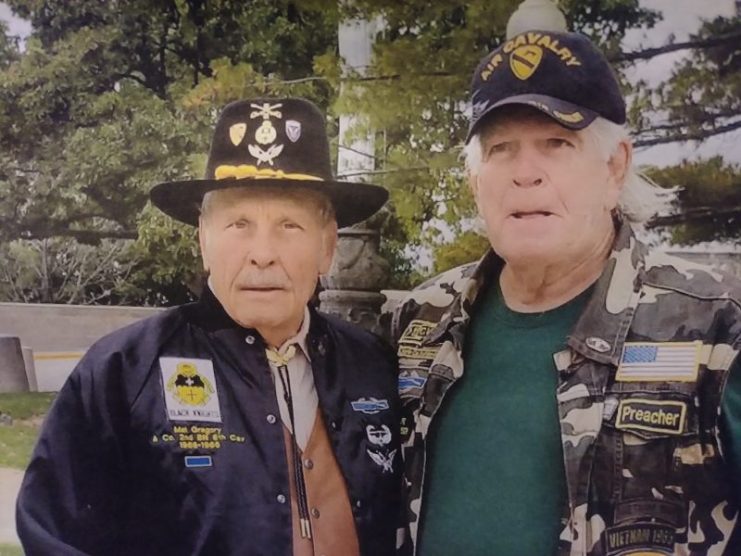 Traveling to Ft. Leonard Wood in July 1963, the 18-year-old recruit completed his basic training before traveling to Ft. Polk, Louisiana, for advanced infantry training. For the next several weeks, he and his fellow trainees participated in live-fire exercises and maneuvers designed to prepare them for combat operations.
"They sent me to Ft. Benning (Georgia) in late November 1963 for air assault school," he said. During this brief training, Gregory explained, he was introduced to the use of helicopters in airborne assault operations, which included sling load operations, troop insertion and rappelling.
For the next two years, he remained at Ft. Benning, serving as an instructor on the Colt .45 pistol, mines and booby traps, and communication equipment. However, as June 1965 approached, he realized deployment to Vietnam was on the immediate horizon.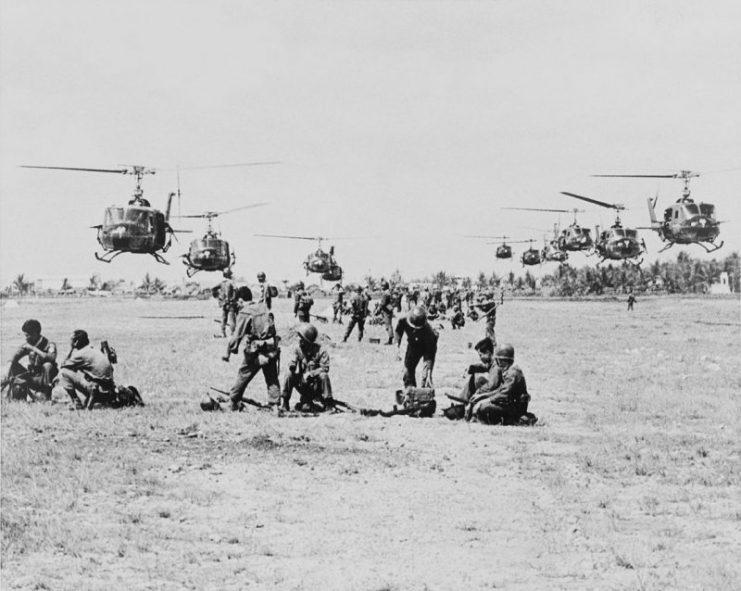 "I was assigned to the 11th Air Assault and our flag was moved under the 1st Air Cavalry in July 1965," he said. "By the middle of August (1965), we boarded troop ships in Savannah, Georgia, and sailed for Vietnam."
In addition to the troop ships, four aircraft carriers accompanied the division, carrying 470 helicopters for use in air mobility missions. Arriving in Vietnam in mid-September, Gregory recalls flying into An Khe aboard a UH-1 Huey, the site where a base camp was being "carved out of the middle of the jungle."
He sagely affirmed, "We were assigned to the Central Highlands in the middle of the country because they figured we could fight in all directions, which we did."
Although his experiences are, at a minimum, enough to fill a novel, Gregory quickly became embroiled in combat operations against the Viet Cong (VC) and troops of the North Vietnamese Army (NVA), one of the earliest of which earned the official designation of "Operation Silver Bayonet."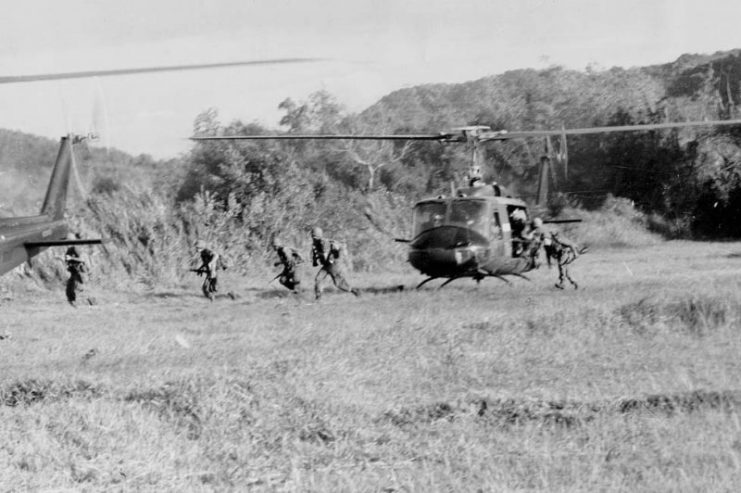 "The NVA attacked a Special Forces camp at Plei Mei in October 1965 followed by the ambush of relief troops," he said. "1st Air Cavalry troops were sent as reinforcements. My 2nd Battalion, 5th Cavalry (Black Knights) was sent in as reinforcements with the 1st Air Cavalry Division into the fight and my battalion spent the next four days moving east to west chasing NVA stragglers to LZ X-Ray," he added.
Gregory actively participated in a moment of history that became the basis for the movie "We Were Soldiers," when troops under the command of Lt. Col. Hal Moore became trapped during a three-day engagement beginning November 14, 1965, that became known as the "Battle of Ia Drang Valley."
Gregory said, "One of Hal Moore's platoons had gotten cut-off and trapped by NVA soldiers—the 'Lost Platoon'—and they picked us up by helicopter and dropped us off at Landing Zone Victor, about 2-1/2 miles from LZ X-Ray, where the battle had unfolded," Gregory said.
He continued, "The next morning (November 15), it took us three hours to fight to LZ X-Ray and when we got there, I didn't see any live American soldiers. I do remember stepping over a dead Chinese major who had served as an advisor with the NVA."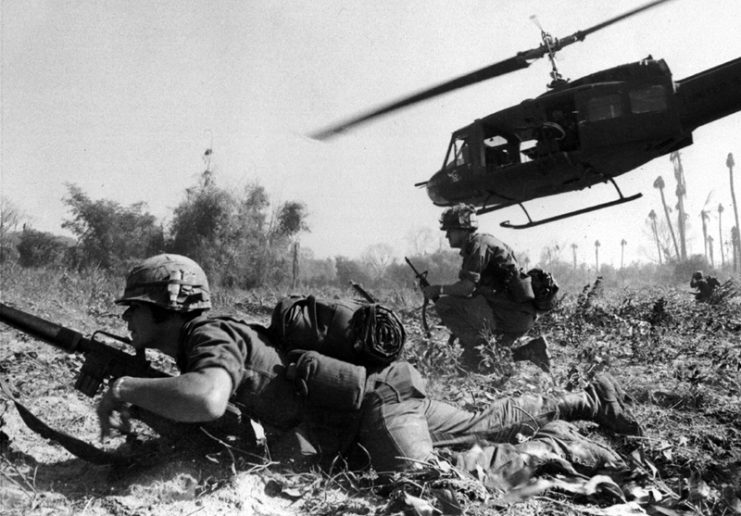 The baptism of fire Gregory and his fellow soldiers received was only in its beginning stages as he participated in numerous battles in the ensuing months, with the crescendo arriving in early 1966 during an event known as "Operation Masher/White Wing."
"We were in battles all of the time, trying to clear the VC off of Highway 19 while at the same time searching for a second NVA army," he recalled. "That second army was discovered operating about 35 miles north of Quy Nhon and before I left Vietnam, we fought and destroyed that 3rd (Gold Star) NVA division."
As Gregory explained, the NVA were in concrete bunkers five stories deep and despite pounding by a barrage of 16-inch shells from naval battleships operating off the nearby coast, the structures remained virtually unscathed.
"We didn't get any reinforcements or resupply, and after about 30 hours and numerous battalion assaults against the bunkers, we were out of ammo," he said. "Eventually, they sent in the B-52s (long-range jet bombers), which the enemy called 'whispering death.'" Pausing, he added, "The B-52s were finally able to penetrate the bunkers."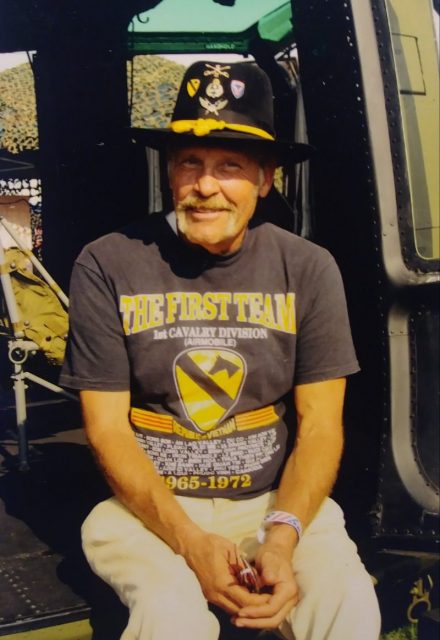 When the smoke cleared, Gregory somberly noted, he was believed to be the only member of A Company, 2nd Battalion of the 5th Cavalry to have survived since the disposition of the wounded who were evacuated remains unknown.
Returning to the United States in June 1966, he went on to complete a lengthy career with the former McDonnell Aircraft Corporation in St. Louis and finished his career in 1999 with the Boeing Corporation. Now retired and living in Mid-Missouri, Gregory continues to research Vietnam War history to ensure an accurate accounting of the incidents endured by his fellow veterans.
"It was a chaotic and tough experience," he affirmed. "The entire country was ate up with disease, some of which they didn't have names for; there were long periods that we went without water; tigers eating the enemy dead; dozens of types of snakes; constant combat; and then losing my entire battalion on top of it."
With the humility of a veteran who has witnessed the traumas of war, he added, "And then when I prepared to leave the country, I turned over my M-16 to a staff sergeant who asked me to show him how it worked. A little while later, this soldier would be commanding troops."
"The entire situation was truly unbelievable."