The Vietnam War lasted from 1 November 1955 to 30 April 1975, officially between North Vietnam (North Vietnam) and South Vietnam (South Vietnam). In reality, it was an international war between the French at first and then the United States and its allies on the side of South Vietnam, and the Communist Bloc on the side of North Vietnam
The US believed it was saving Vietnam from Communism, while North Vietnam saw it as an extension of their fight for independence against colonial rule. To counteract the superior armed and technology of the United States, North Vietnam combined modern weaponry with guerrilla tactics to deadly effect.
The most notable battles in that conflict are as follows.
1. Battle of Ấp Bắc
On 28 December 1961, US intelligence discovered that a large group of North Vietnamese Army (North Vietnam Army) were near the village of Ấp Bắc – deep in South Vietnam territory. The Army of the Republic of South Vietnam (ARVN) 7th Infantry were therefore ordered to destroy them with superior American weapons and training.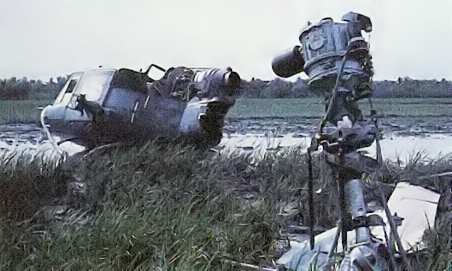 On 2 January 1963, US helicopters dropped the ARVN near the village, but it was a disaster. The South Vietnam were defeated, while five American helicopters were destroyed. More had to be brought in to rescue the surviving ARVN.
The US realized that it had to get more involved.
2. Battle of Pleiku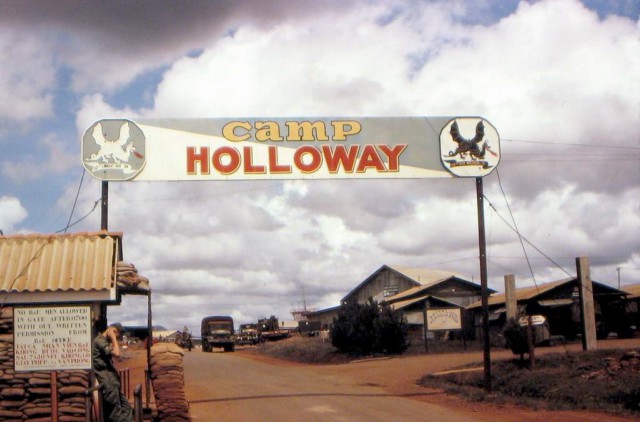 In 1964 the Gulf of Tonkin Incident happened – it was claimed that a US ship was attacked by the North Vietnamese though it turned out much later that no attack had taken place. This gave them the excuse to bomb North Vietnam, forcing the Soviets to get involved. North Vietnam retaliated by attacking bases in South Vietnam.
The following year, the Viet Cong (VC) 409th Battalion attacked Camp Holloway (an American helicopter base) in Pleiku on February 6, while the VC 30th Company attacked an South Vietnam Army base on February 7.
These attacks convinced a reluctant President Johnson into escalating America's involvement in Vietnam. As a result, China and Cuba were forced to do the same.
3. Battle of Van Tuong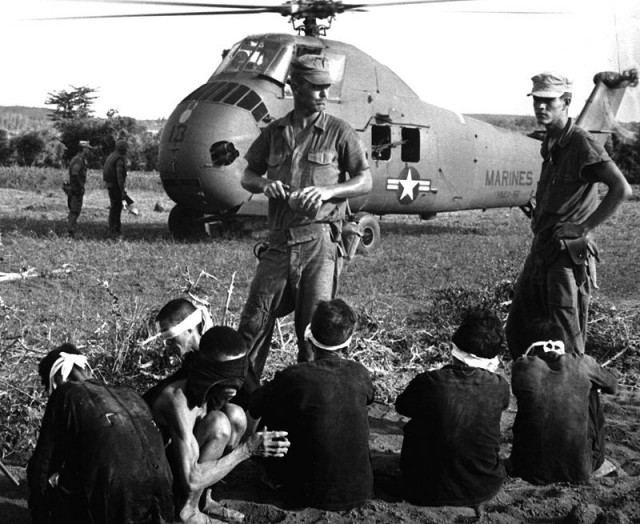 Also called Operation Starlite, this was the first purely American assault on the VC, which took place on 18 August 1965. A VC defector claimed that North Vietnam was planning to attack the American Chu Lai Air Base from Van Tuong, so it was decided to launch a preemptive strike.
The Americans launched their assault near the border with North Vietnam using helicopters, tanks, and naval ships. Fighting ended on August 24 with a US victory after killing 614 VC, while the Americans lost 45.
North Vietnam claimed that it had won, however, since they kept the US forces out of their territory.
4. Battle of Ia Drang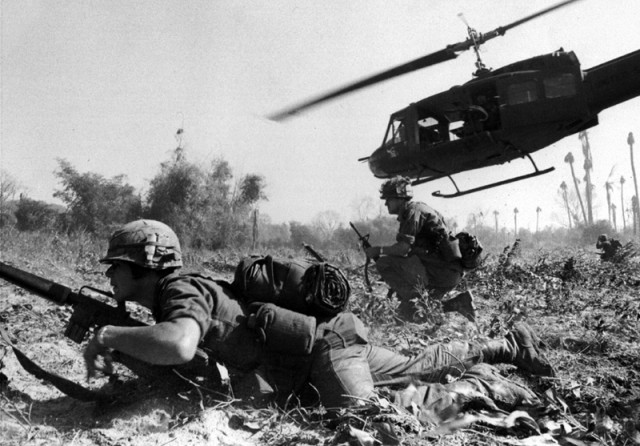 This was the first major battle between US forces and North Vietnam in 1965. In October, the VC attacked the Special Forces camp at Plei Me, the US launched three counterattacks to cut them off from their retreat to Cambodia and destroy them.
Ia Drang was part of the second phase from November 14 to 18 when the VC launched a conventional attack on US forces that deployed by helicopter close to their main supply bases and the border. Instead of employing their usual guerrilla tactics they went head to head trying to overrun the Americans. They were beaten off and despite high casualties, both sides declared a victory.
It taught the Americans to stick to their superior air power, and the VC to stick to guerrilla warfare.
5. Battle of Khe Sanh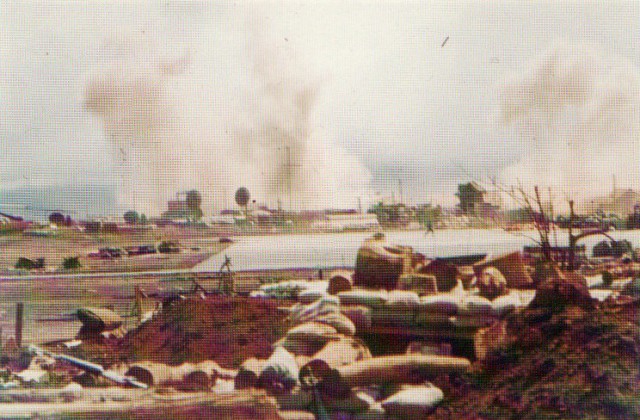 On 21 January 1968, the VC shelled the US Marine garrison at Khe San, and continued doing so till July 9. The VC surrounded the base and used anti-aircraft missiles to prevent planes and helicopters from providing reinforcements.
It was only in March that Operation Pegasus (a land-based rescue) was able to provide reinforcements and supplies. It could not, however, remove the personnel. It took Operation Charlie on June 19 to do that after heavy shelling of the VC.
While the VC won, it was just a distraction, allowing North Vietnam to position their troops deeper into the South.
6. Tet Offensive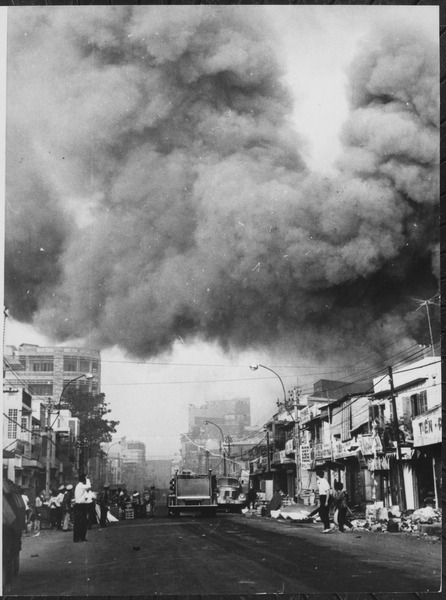 With US and South Vietnamese soldiers focused on Khe Sanh, North Vietnam launched attacks on over 100 towns and cities in South Vietnam on 30 January 1968 to coincide with Tet, the Vietnamese New Year. VC and Communist sympathizers attacked military bases, government offices, and foreign embassies. They also executed thousands of civilians.
The attacks continued till March 28, when they were finally repelled. Though North Vietnam lost, it won a major psychological victory. Back in the US, support for the war waned and calls to withdraw from Vietnam grew louder.
This was the turning point and the start of South Vietnam's defeat.
7. Battle of Hamburger Hill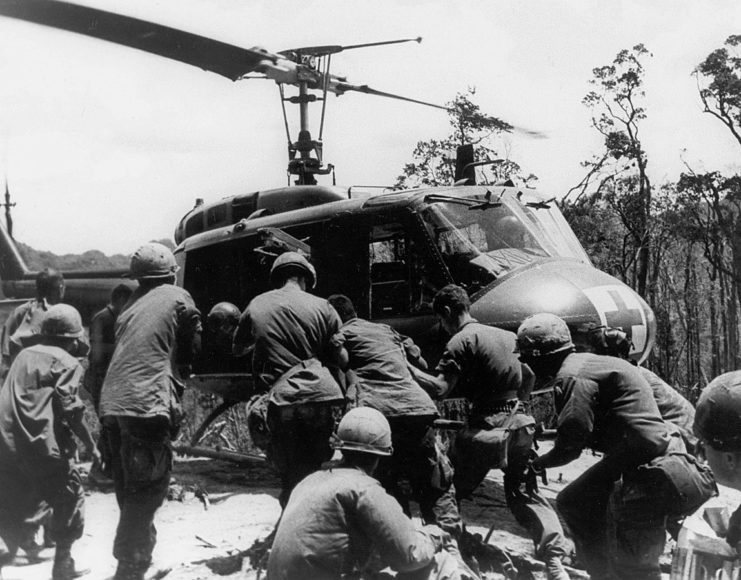 The 29th North Vietnam Army had entrenched themselves on Hamburger Hill in South Vietnam, a joint US-South Vietnamese force was ordered to remove them. The assault began on 10 May 1969 with the 101st Airborne Division and troops of the 9th Marine Regiment, the 5th Cavalry Regiment, and the 3rd ARVN Regiment. Despite heavy losses, they captured the hill on May 20. Instead of securing it, however, they were ordered to withdraw, causing outrage and further eroding support for the war.
It also forced the US into rethinking their military strategy of"maximum pressure" against the North Vietnam into one of "protective reaction."
8. Easter Offensive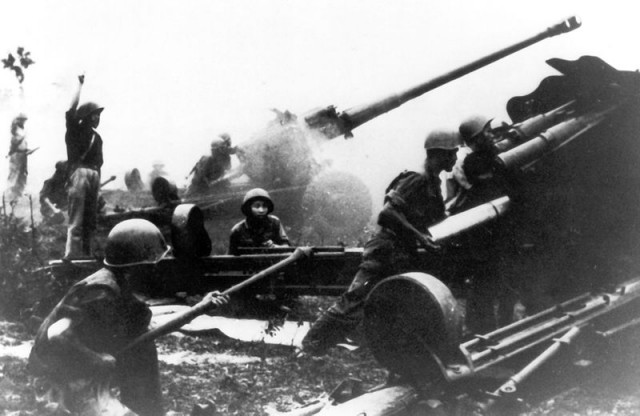 To end the war, the Paris Peace Accords were scheduled for 27 January 1973. To increase their bargaining power at those talks and further pressure the US into pulling out, North Vietnam launched a major offensive on South Vietnam on 30 March 1972.
They seized the cities of Quảng Trị, Huế, An Lộc, and Kon Tum. The US responded by carpet bombing North Vietnam, and though South Vietnam recaptured Quảng Trị, it lost 10% of its territory to North Vietnam.
Fighting ended on October 22. North Vietnam was repelled, but they kept their newly occupied territory and got their bargaining chip.
9. Battle of Xuân Lộc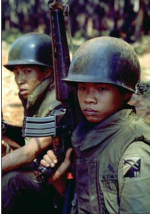 Having captured strategic positions in South Vietnam during the Easter Offensive, North Vietnam continued to take more of South Vietnam's northern territories. On 9 April 1975, they entered Đồng Nai Province, the final swath which led to Saigon, South Vietnam's capital.
The ARVN 18th Infantry Division lodged themselves in the town of Xuân Lộc and were able to block the North VietnamA's advance for almost twelve days. Then on April 21, the South Vietnam president ordered them to retreat so they could focus on Saigon's defense.
Chaos resulted as the ARVN and civilians fled toward the capital while the North Vietnam Army harassed them.
10. The Fall of Saigon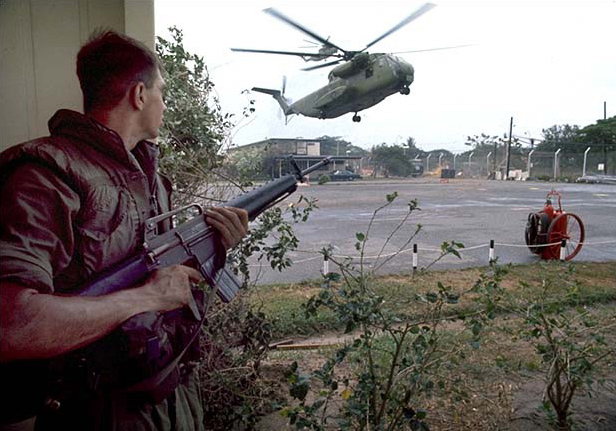 When Xuân Lộc fell, all order collapsed. Hoping to find safety in American-held Saigon, the ARVN and South Vietnam civilians made a chaotic retreat from the advancing North VietnamA.
Even if the US nuked North Vietnam, it wouldn't matter. Xuân Lộc was only 26 miles away, so the North VietnamA and the VC were already at their doorstep. By April 27, Saigon was surrounded. On April 29, the shelling began, and the following day, the North VietnamA entered the capital.
The orderly evacuation of Americans and South Vietnam civilians devolved into chaos, but the Vietnam War finally ended on April 30.