Sightings of rock apes by Viet Cong and NVA troops were also common enough that an NVA General organized an expedition in 1974 to try to capture or at least kill one.
Everyone has heard of cryptids – mysterious creatures, the existence of which is disputed by mainstream science – such as the Loch Ness Monster, the sasquatch (aka Bigfoot), the yeti (also called the Abominable Snowman), or the dinosaur-like mokele-mbembe of the jungles of Central Africa.
While "rock apes," or "batututs" as they are called in Vietnam, are nowhere near as well-known as the aforementioned cryptids, sightings of these mysterious creatures by American troops in the jungles of Vietnam throughout the course of the Vietnam War were surprisingly numerous, with many witnesses giving extremely detailed accounts of sightings.
One particular hill in Vietnam was the site of so many rock ape sightings that it became known as Monkey Mountain. While no corpses of these strange creatures were ever recovered, or any clear pictures taken of them, the fact that sightings of them were so widespread and common throughout the war makes them worthy at least of an investigation.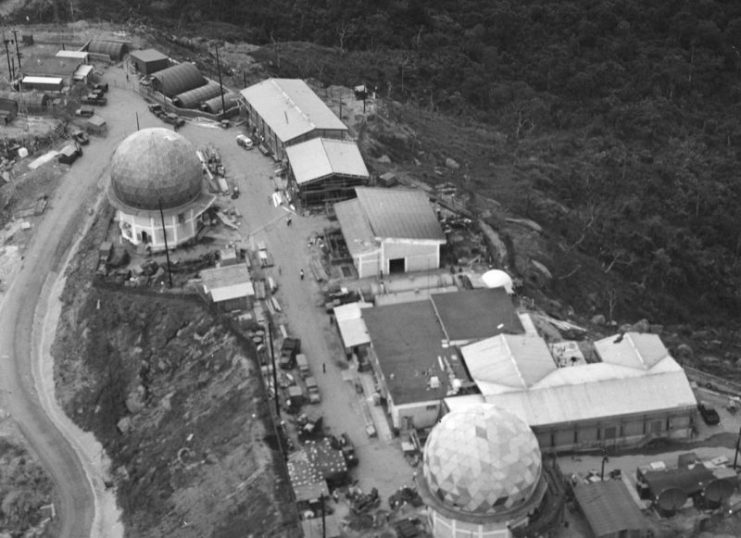 Rock apes were so named because of their supposed propensity for throwing rocks – usually in retaliation, though, after rocks were thrown at them first. They were also said to toss grenades hurled their way back at the throwers, on occasion.
Described as being up to six feet tall and strongly built, with long limbs and protruding stomachs, the rock apes or batututs were said by witnesses to be covered in brown or reddish-brown hair. They were also thought to live in troupes, rather than living a solitary existence, and their habitat was confined to remote areas of the jungle, far from human habitation – areas that the Vietnam War opened up.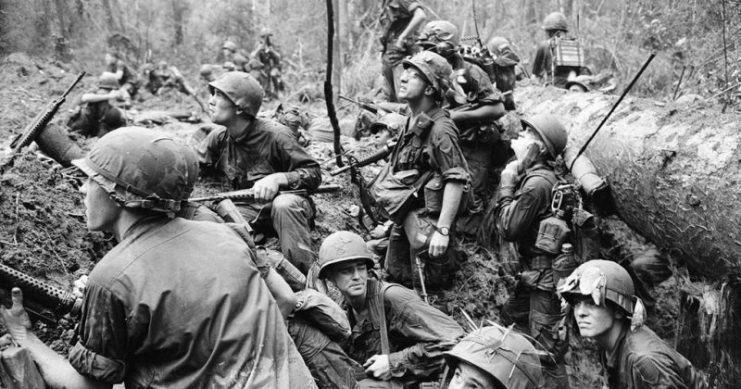 At first, the descriptions of these creatures seems to point to the fact that they may have simply been misidentified orangutans…but while orangutans once did inhabit Vietnam, they became extinct there thousands of years ago.
Also, much of what troops in Vietnam reported about the rock apes doesn't really match typical orangutan behavior. While orangutans are sometimes social animals, they spend far more time foraging alone.
Another possible candidate for misidentification is the northern white-cheeked gibbon, which is native to Vietnam. Like the mysterious rock apes, these gibbons live in large social groups and spend most of their time in the trees – but the size descriptions don't match up.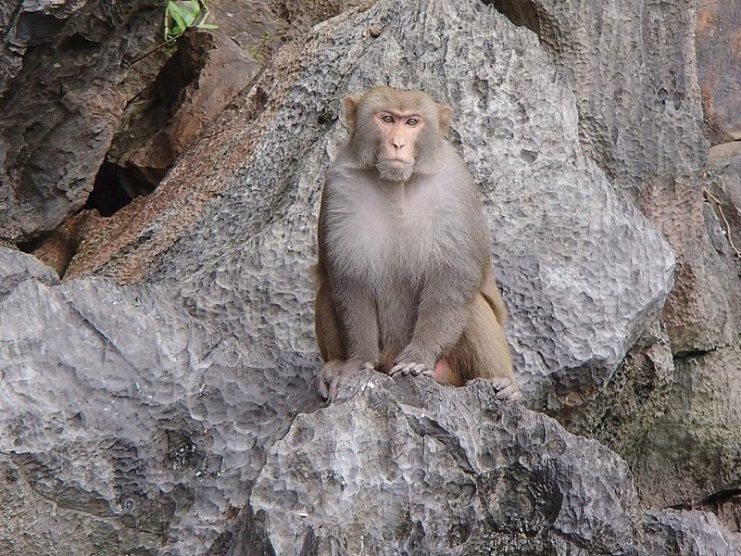 Gibbons are far smaller than the six-foot, heavily-built rock apes, with male white-cheeked gibbons weighing an average of 20 pounds. Some rock ape sightings, however, may well have been gibbons, because the rock apes in question were said to only be around three feet tall.
Sightings of rock apes by Viet Cong and NVA troops were also common enough that an NVA general, General Hoang Minh Tha, organized an expedition in 1974 to try to capture or at least kill one of these legendary creatures. The expedition was unsuccessful, though, and no hard evidence for the existence of the rock apes was found.
Another expedition organized by Professor Vo Quy of the Vietnam National University was similarly unsuccessful. However, strange human-like (but not human) footprints were found in the jungle in 1970 by Professor Tran Hong Viet of Hanoi's Pedagogic University. He made casts of the footprints, but found no further evidence of the rock apes' existence.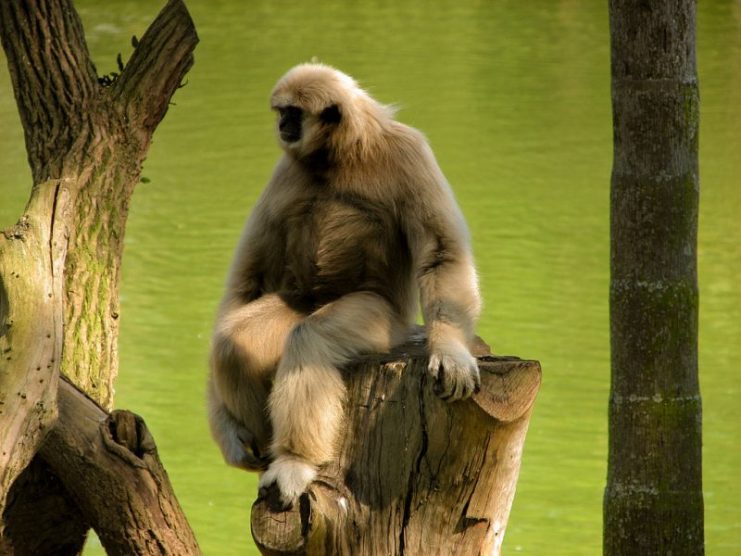 Something quite striking about the many sightings of the rock apes reported by American troops is the fact that these creatures showed little to no fear of humans.
They displayed this trait to such an extent that startled troops out on patrol in the jungle would (allegedly) often happen on rock apes at distances of a few yards, often getting quite a fright as they thought they had just come across an enemy patrol rather than a troupe of monkeys or a group of apes.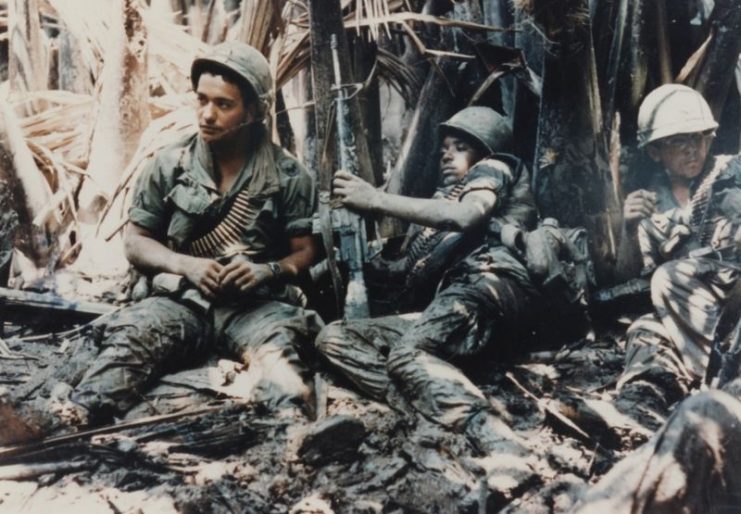 This apparent lack of fear of humans could be explained by the fact that rock apes, if they did exist, inhabited ranges that were usually so far away from humans that they saw them as no threat – or, if reports about their large size were accurate, that they saw human beings as too small or weak to present a significant threat to them. On at least one occasion, in fact, a large troupe of rock apes was said to have attacked a group of Marines en-masse.
An explanation put forth by skeptics to explain away the rock ape phenomenon is that these creatures were mere hallucinations, conjured up in the troubled imaginations of young men who were in a hostile, inhospitable environment and under extreme stress, with their lives under constant threat – the perfect sort of environment and conditions for the young brain to conjure up illusions.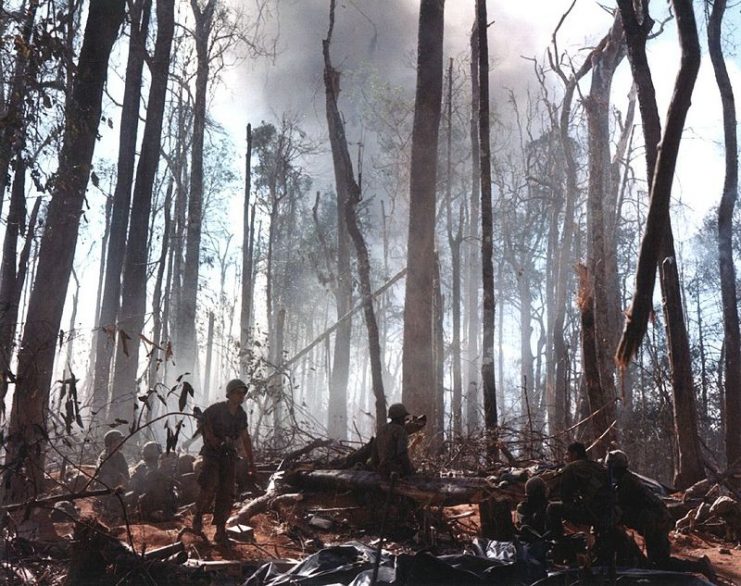 Also, the prevalence of marijuana use may have served to further prime the troops' minds for illusions, even though it is not a hallucinogenic drug. While a true psychedelic drug like LSD would certainly have produced the kind of visual hallucinations that could account for rock ape sightings, it was not widely used by troops in the war.
Read another story from us: Medal of Honor: High on Marijuana Peter Lemon Single-Handedly Fought Off Two Waves of Vietcong
So what, ultimately, is the truth about the mysterious rock apes of Vietnam? Were they misidentified orangutans or gibbons? Were they simply hallucinations conjured up by extremely stressed and troubled young minds? Were they an entirely new species, as yet undiscovered by science? Until some hard evidence is found, we can't really give any of these questions a definitive answer.
Perhaps some lucky researcher will come up with something and surprise the world. After all, the existence of the giant squid – the mythical kraken, long thought to be nothing but a legend – was proven to be real. Until then, though, stories of rock apes remain just that: stories.