War History online proudly presents this Guest Piece from Jeremy P. Ämick, who is a military historian and writes on behalf of the Silver Star Families of America.
As a young boy of five or six years of age, Greg McManus recalls attending an aviation event in the Kansas City area and growing infatuated by the aircraft and the pilots who flew them. It was at this event, he noted, that a pilot picked him up, placed him in the cockpit of his plane, and explained to him the controls of the aircraft, which became the initial inspiration that would lead to his lengthy career in aviation.
"I can still remember vividly the details of that experience and how it provided me the interest to someday pursue becoming a pilot," McManus said.
Graduating from high school in Wheaton, Illinois, in 1967, McManus already possessed his commercial pilot's license, having spent hours working at nearby Mitchell Field trading out labor for flight time. The following December, he enlisted in the U.S. Army after he was advised he could fly under a 3-year enlistment whereas the Air Force and Navy required four years of college prior to flight school.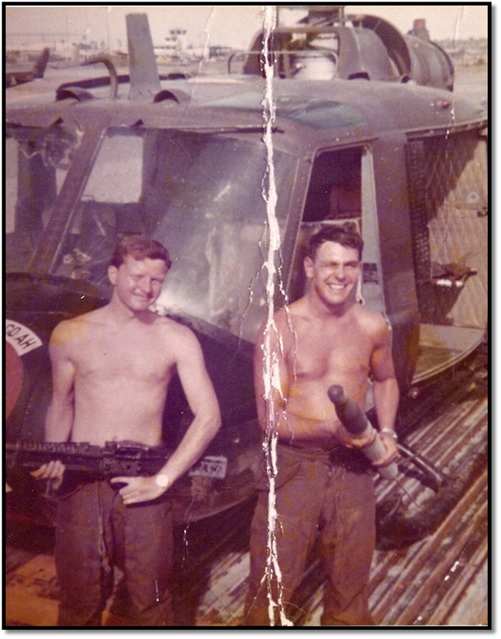 "They sent me to basic training at Ft. Polk, Louisiana, in March of 1968," he said, "and then on to Ft. Wolters, Texas, for primary flight training." He added, "When I arrived at Texas, I was thinking the entire time I would be flying airplanes, but when they placed me in rotary wing (helicopters), I said 'something's wrong' because I signed up to fly airplanes."
As McManus discovered, the needs of the Army generally prevail and he remained in rotary-wing training for the next several weeks. After learning to pilot helicopters such as the OH-23 Hiller and TH-55, he transferred to Hunter-Stewart, Georgia, where he was introduced to the aircraft that would see wide use in the Vietnam War—the UH-1 Iroquois "Huey" helicopter.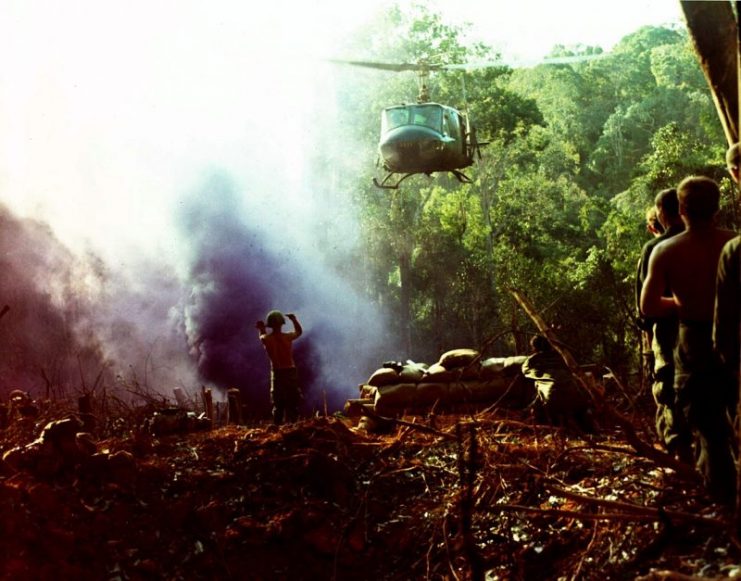 "It certainly had a lot more power than the other helicopters we flew in training," said McManus of his early experience aboard the Huey.
With his training complete in the early weeks of 1969, the young pilot was pinned a warrant officer and returned home to visit his family on two weeks of leave before making the trip to California for deployment to Vietnam. Shortly after his arrival overseas, he was assigned to 162nd Assault Helicopter Company stationed in Dong Tam, Vietnam.
As the veteran recalled, his introduction to overseas service was rather brusque. "My second week there, I was co-pilot aboard a Huey and we got shot down," McManus recalled. "The caution lights came on and we were able to land in an open area." He added, "We yanked the radios and weapons from our helicopter and a helicopter in our formation followed us down and picked us up."
In the weeks after his arrival, the young pilot began flying missions as the primary pilot on a UH-1C—a variant of the helicopter designed for the gunship role and equipped with two 7.62mm mini-guns, 2.75-inch rocket launchers, 40mm cannon and two door gunners firing M-60 machine guns.
"We were kind of on-call and would support a number of missions that included troop insertions, troop extractions and providing cover for medevacs," he said. "Our gunship was also equipped to lay down smoke screens prior to the troop ships landing to insert troops."
On March 5, 1970, the young warrant officer participated in a flight that later earned him the award of the Distinguished Flying Cross. On this date, he was flying a single gunship at night on a mission north of Chau Duc, when he discovered an enemy convoy infiltrating South Vietnam along a trail from the Cambodian border.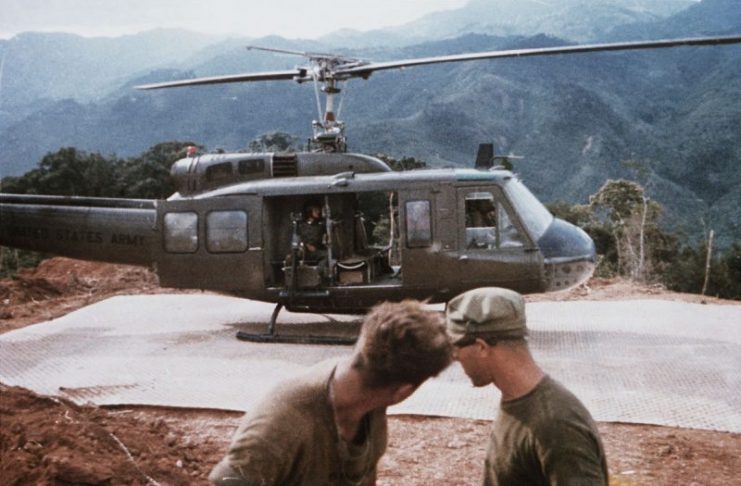 "Without hesitation, (McManus) attacked the enemy, completely disregarding the hail of tracers which rose to meet him," noted the orders dated June 25, 1970, which announced the presentation of the award to McManus. "He fired his rockets the entire length of the convoy, confusing the enemy and scattering the troop column."
The aviator would go on to attack and destroy an armored vehicle towing a large artillery piece all while negotiating the helicopter through continued machine gun fire. He eventually expended all his ordnance and sustained significant damage to the aircraft, necessitating it be flown to a remote Special Forces site where it was later recovered.
His tour in Vietnam ended early April 1970, the closing moments of an experience that resulted in the award of 37 Air Medals, 2 Distinguished Flying Crosses and nearly 1,000 combat flight hours. Returning to the United States, McManus later enlisted in the Missouri National Guard and went on to complete the second combat tour of his career while in Iraq from 2006 to 2007.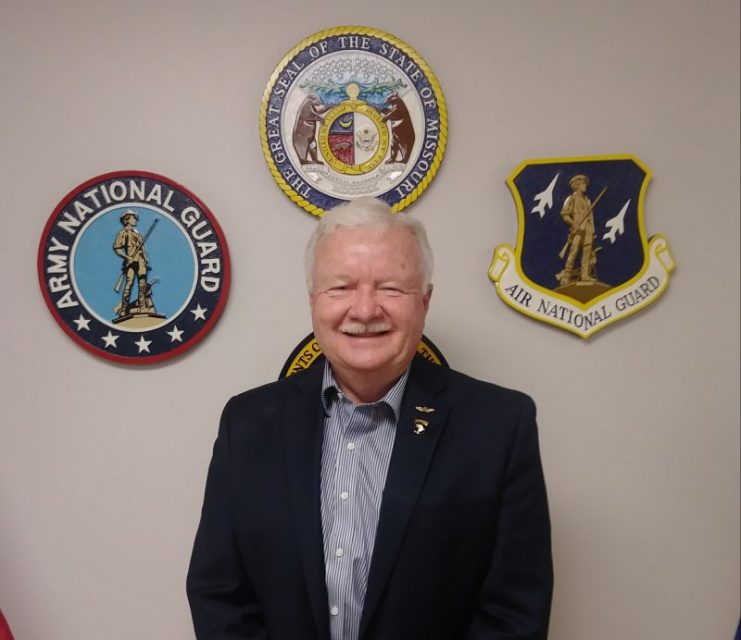 He finished his career in 2009 as a chief warrant officer 5 and with 41 years of service and 16,200 flight hours, possessing a legacy that includes several fascinating experiences on which he can now reflect in his retirement. He asserts, however, that some of the most enjoyable moments have been when he was able to inspire a new generation of aviators … just as he was inspired as a child.
"I was very lucky to have been part of the military and to have worked with such a great group of people who were always there for you when you needed them," he explained.
Read another story from us: How Vietnam War POW Doug Hegdahl Tricked His Captors by Playing The Fool
He added, "Many times in the past, the National Guard participated in public events where we would demonstrate our aircraft to the public. These events," he continued, "were very important to me because it gave me the opportunity to teach children and our youth a little about aviation and hopefully inspire some of them to consider pursuing it as a career someday.
"For me, carrying forth that inspiration I received as a child was both rewarding and memorable."