Certainly one of the most impressive attack helicopters in terms of it's unique, almost alien design, the Mi-24 or "Hind" by its NATO designation is also a proven, multi-role infantry support aircraft that continues to stay in service around the world in dozens of air forces.
My first encounter with these "flying tanks" was in the film Red Dawn in the 1980's. These mammoth flying arsenals made quite an impression on me with their wings full of rockets and missiles, the double bubble canopies, and the chin-mounted gun turret.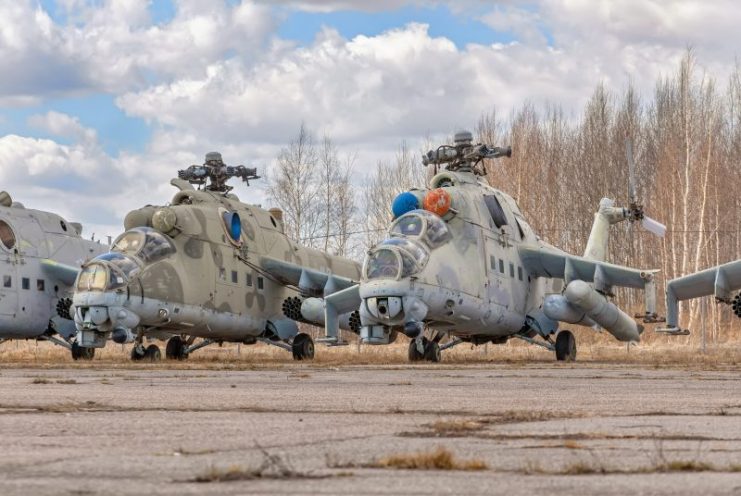 Of course, the Mi-24's entered the world stage during the 80's in the Soviet war in Afghanistan and they quickly developed quite a legend. Much of the legend was true, but they definitely weren't without their flaws and it took them well over a decade to work out many of the issues related to design, functionality, armaments, and even approval from the Soviet military.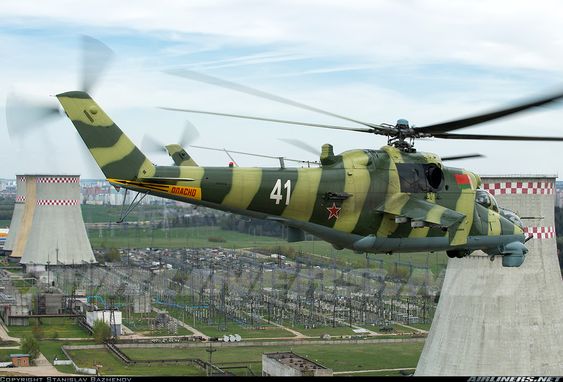 Development
The Mi-24 began development in the late 1960's as the Soviet Union realized that it needed a similar infantry support and transport vehicle to those of the U.S. forces fighting in Viet Nam. However, their were several conflicting views on what type of role that such a helicopter would play. Some envisioned a transport vehicle that was lightly armed, while others believed in a multi-purpose vehicle that would serve in the same role as the BMP infantry fighting vehicles (IFV). Still another thought was to create an individual helicopter for each of these roles.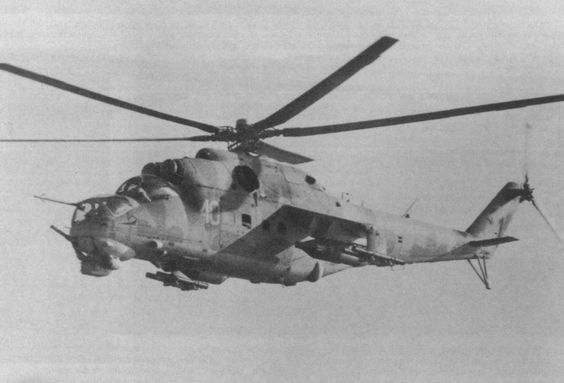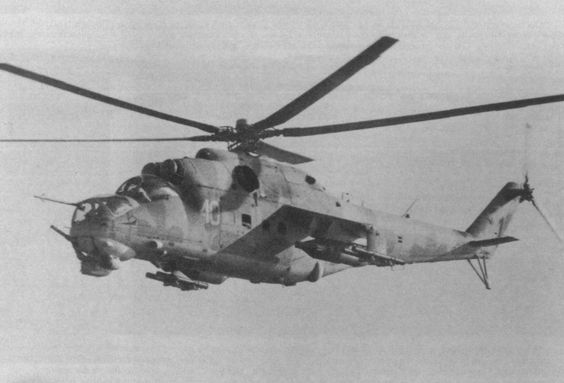 Russian aerospace engineer Mikhail Mil (Russian: Михаил Леонтьевич Миль) envisioned an aircraft that could serve in a transport, support and attack role. He submitted designs and mock-ups and although he was rejected on a few occasions, he was eventually able to get his concept into development.
Unfortunately, the developmental process had significant delays and even after prototypes, the gunship would go through several revisions and modifications before it would be put into service on a large scale. Additionally, Mil, who oversaw the project, passed away in 1970. However, the project continued and eventually a solid working model the Mi-24A was born.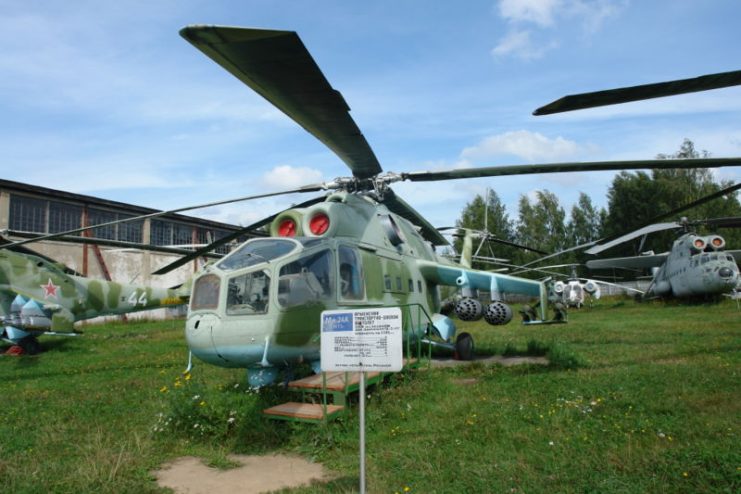 Specifications
The Mi-24 and its later models and variants can carry a wide range of weapons loads, but its main armaments consists of rocket launching pods placed on both wings, a pod machine gun in the nose, fixed auto cannons, and anti-tank missiles on the wing tips. Additionally, machine guns can be mounted in the passenger compartment sides.
In total, the gunship can carry a total external payload of 1500 kg (3300 lbs) with a wide variety of weapons configurations depending the need.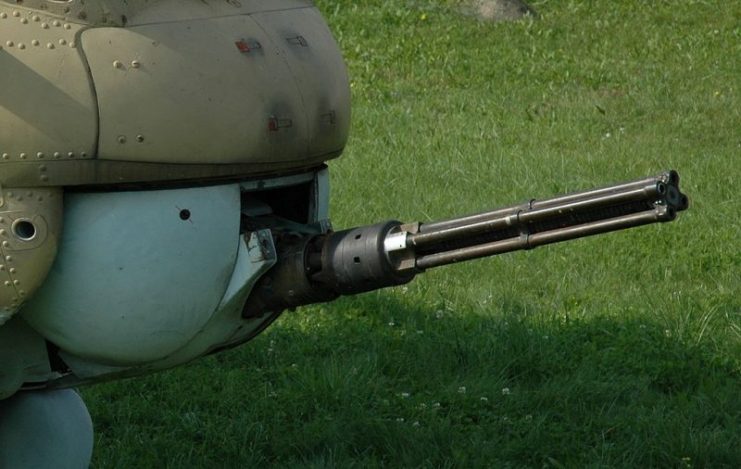 It is powered by two turbines with 2200 hp each giving it a take off weight of 12,000 kg (26,500) and a maximum speed of over 200 mph and a range of 243 nautical miles. It is still one of the fastest helicopters in the world despite it's 50 year old design.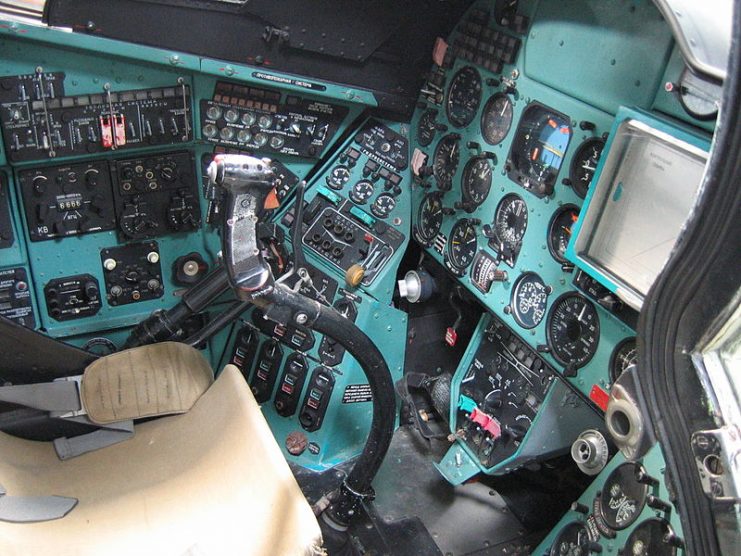 The Mi-24 has a tandem cockpit for a pilot and weapon systems officer, with room for an optional technician. It can carry 8 soldiers or 4 stretchers. It can also carry an external sling with over 5,000 lbs of cargo.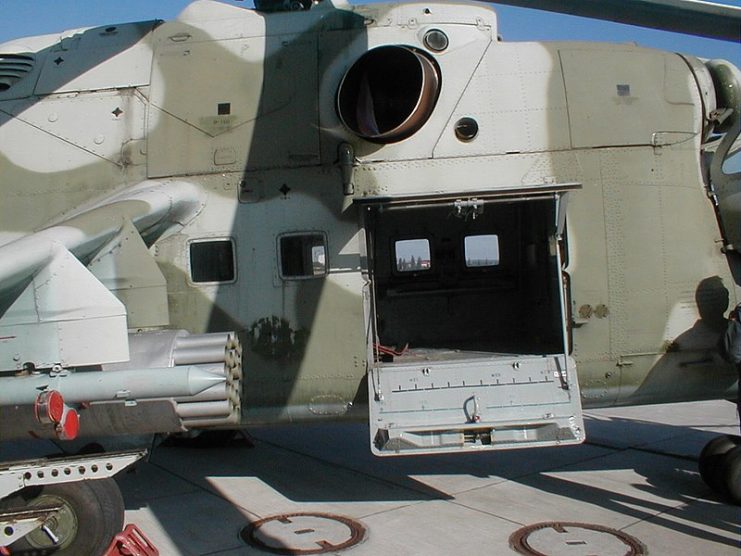 A Plethora of Models and Variants
The Mi-24 like so many other military vehicles has developed over the years to include many different variants and models. Interestingly, the overall function of the Mi-24 has not changed drastically. It's main purpose as an infantry support vehicle remains intact.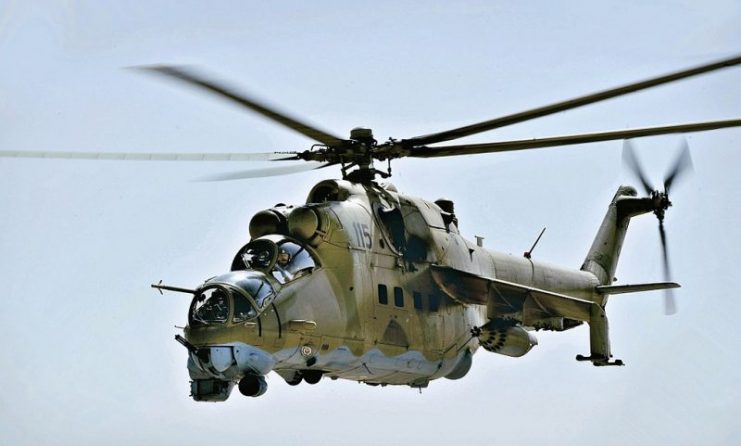 Several common models are more for notation than a change in design. The Mi-25 is essentially the same aircraft, but with an export designation, but there are also A, D, P, V variants and offshoots such as the Mi-28 and Mi-35.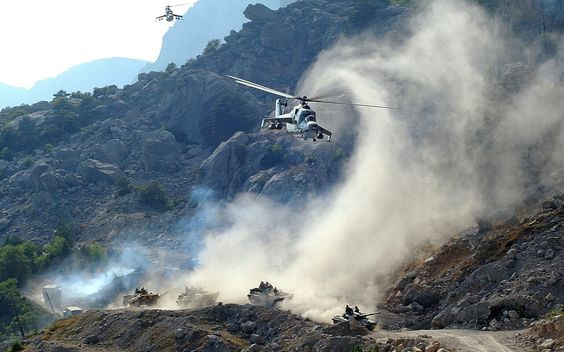 The remarkable thing about the Mi-24 is that the same general design is in play today and in wide use across the globe and it remains in production. It has taken on several names in its history besides the NATO designation of "HIND". Russian pilots referred to it as "Galya", "Crocodile, and" "Drinking Glass".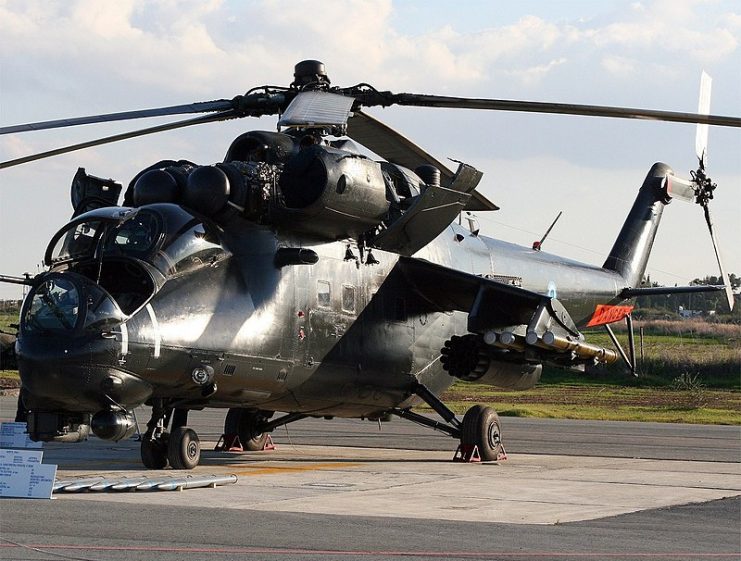 Combat Effectiveness
The Mi-24 first saw significant combat action when the Soviet Union engaged Mujahideen rebels in Afghanistan in the 1980's. It had immediate success in its role supporting Soviet infantry units, convoy protection, logistic support, and transport.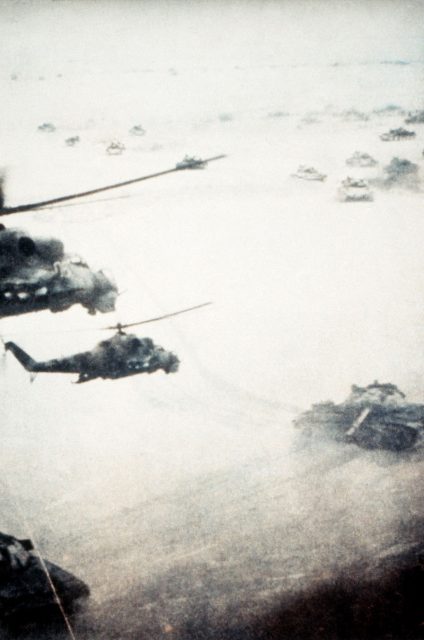 However, it wasn't long before the Mi-24 became mainly an attack helicopter and left the transport duties to it's Soviet cousins. With a reduction in weight, crews mounted machine guns on both doors for added defense and stored additional munitions in the cargo bay so they could land and rearm the external weapons. It was an extremely popular sight for Soviet soldiers during the conflict.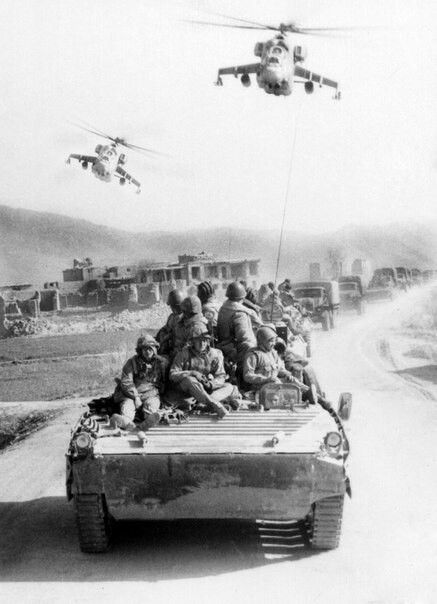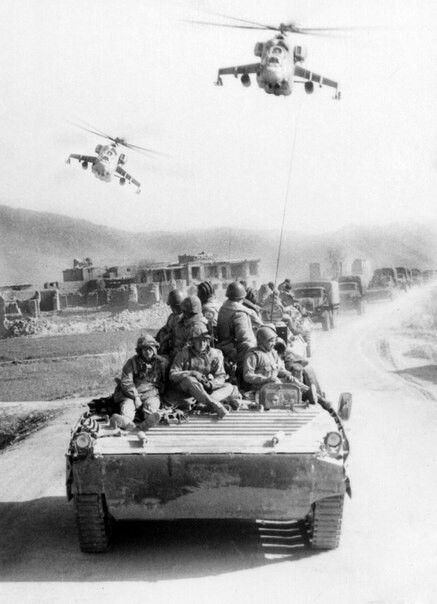 The Mujahideen gave the Mi-24 a new name, "Satan's Chariot" and were extremely wary of its presence on the battlefield because of the amount of sheer firepower that the gunship could bring to bear quickly. It often broke up attacks just with it's arrival on the battlefield. The effectiveness of the HINDs garnered support from the U.S. in delivering a weapon system that might provide the rebels with a means to counter it.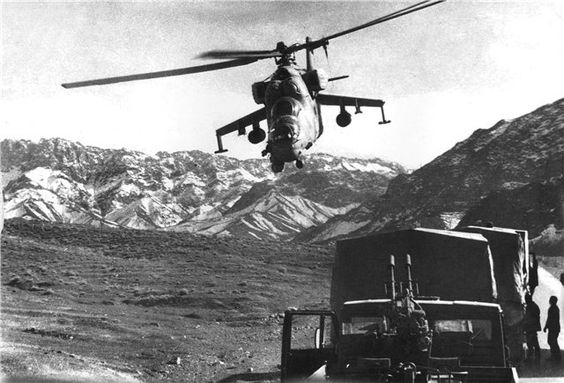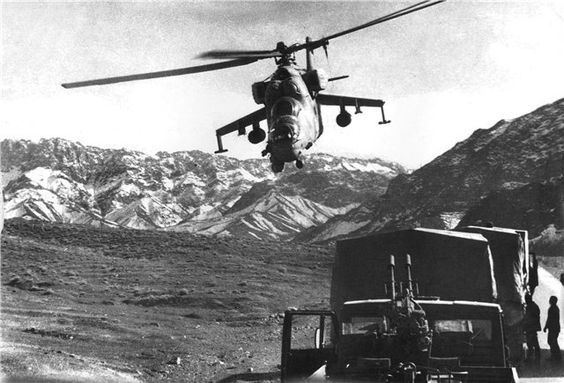 Soon, they were armed with American made "Stinger" shoulder launched heat seeking missiles. The new missiles did take a toll, however, they weren't as effective as one might have been led to believe. Soviet records show that 74 Mi-24's were lost during the conflict in Afghanistan and that about 30 of these can be directly attributed to "Stingers" or their predecessor "Redeye".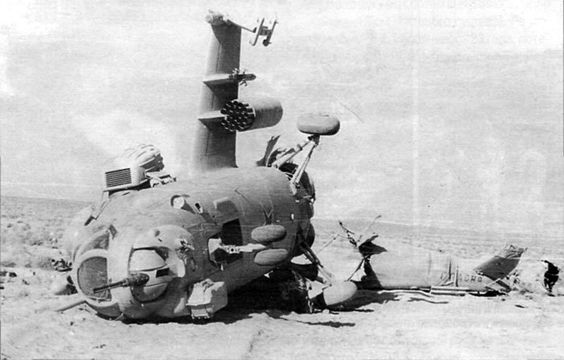 More Great Photos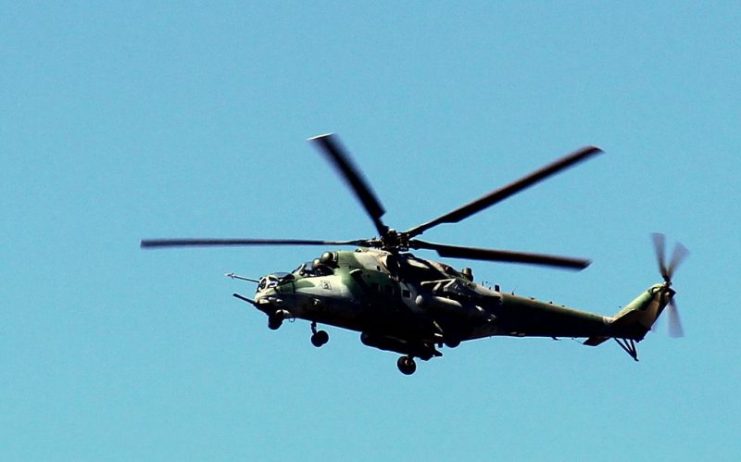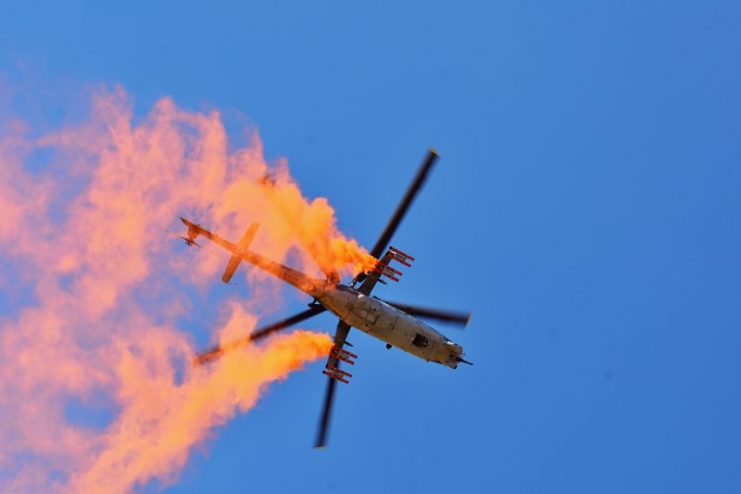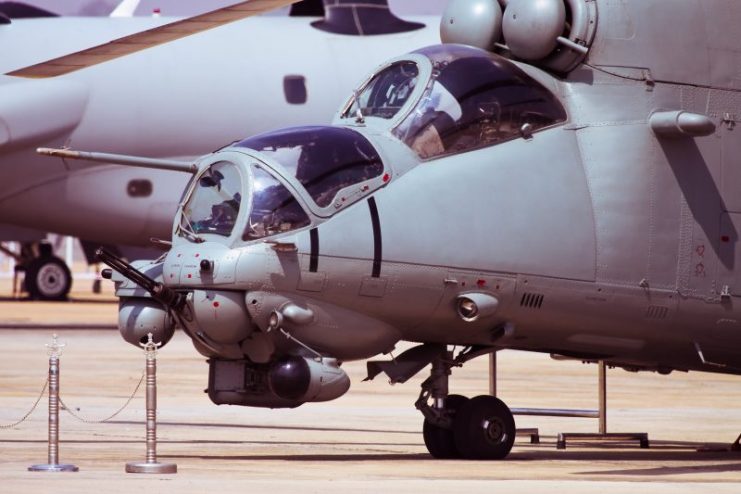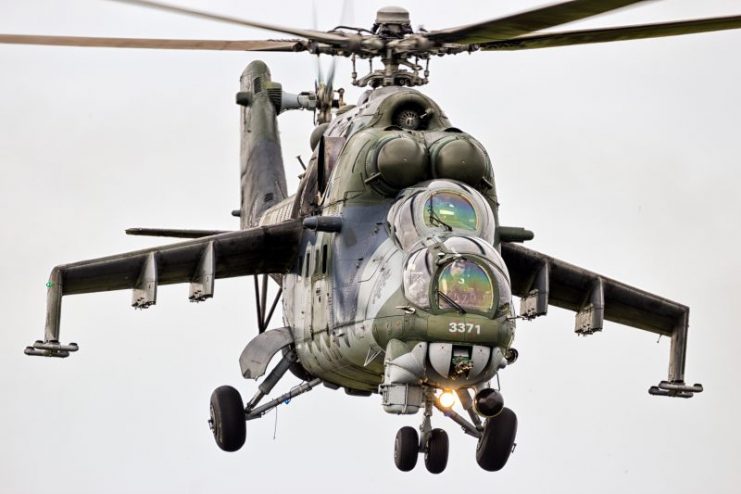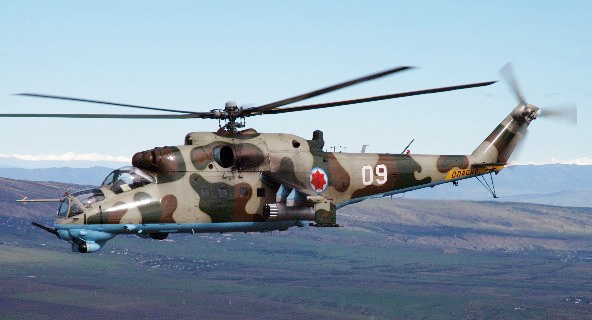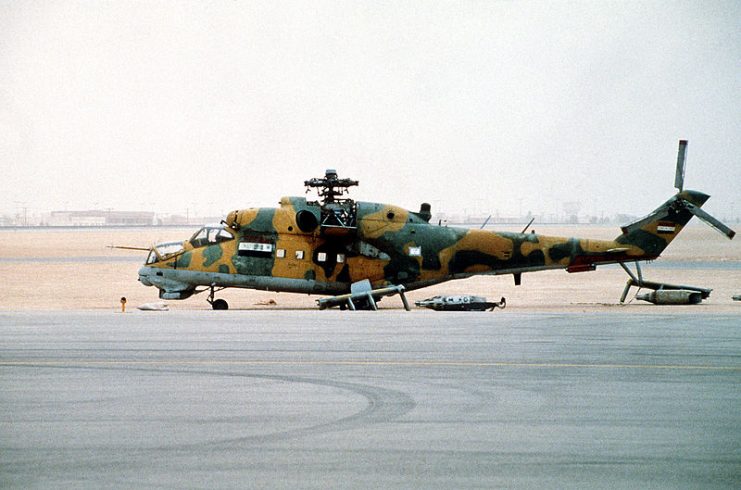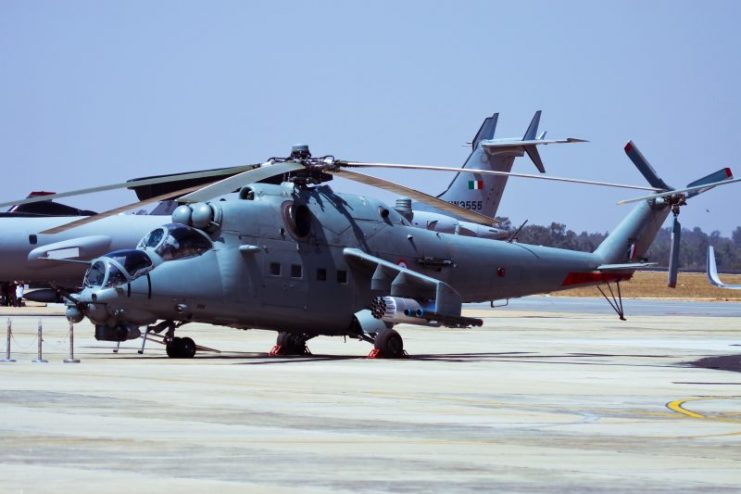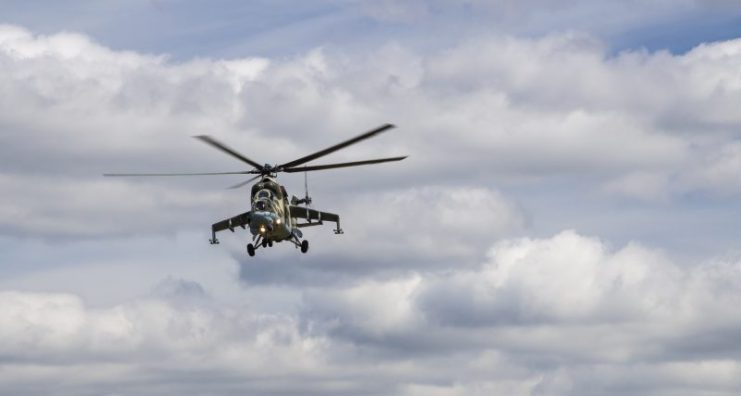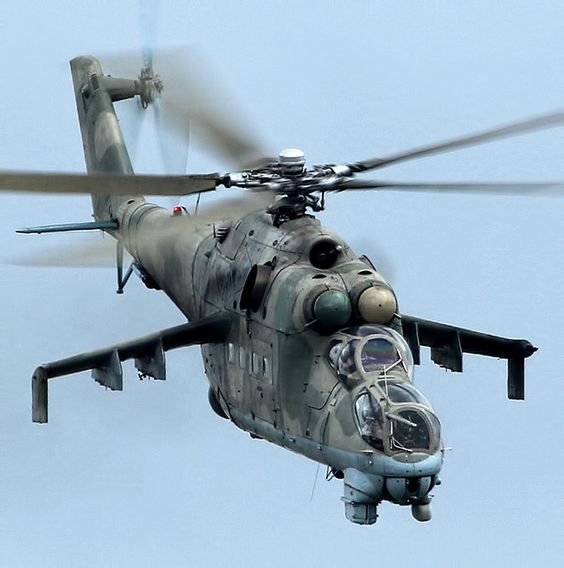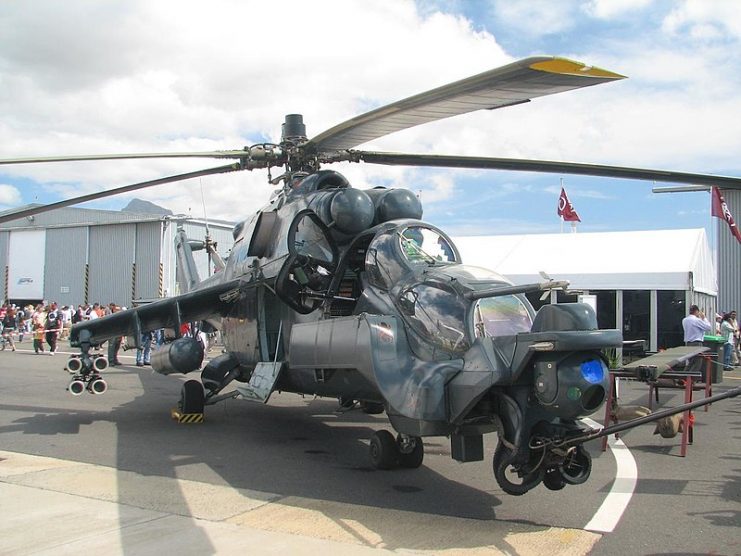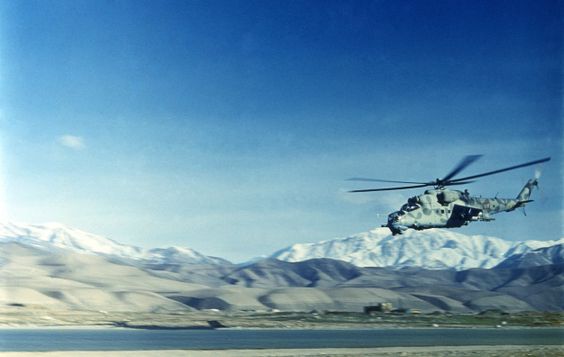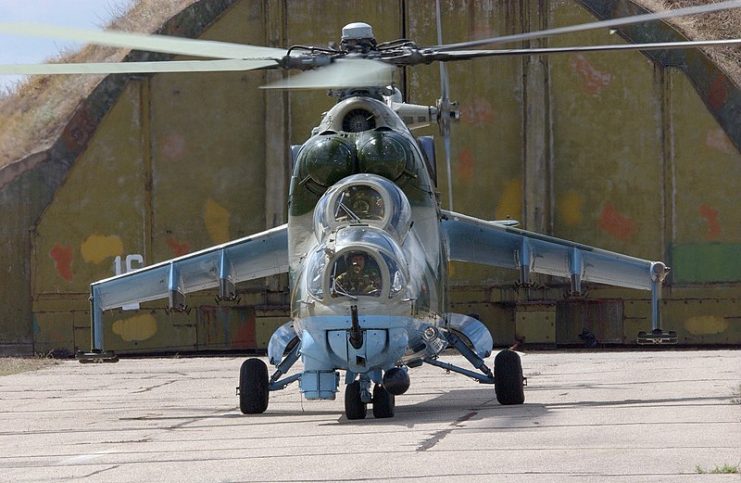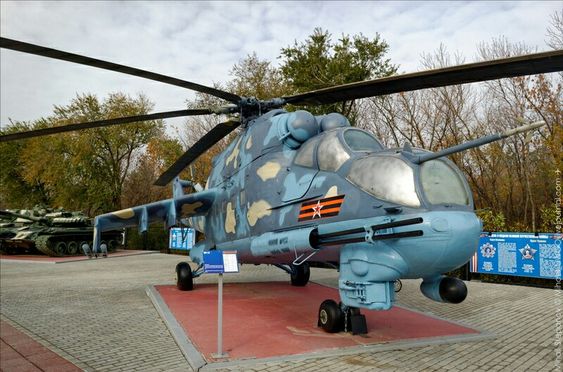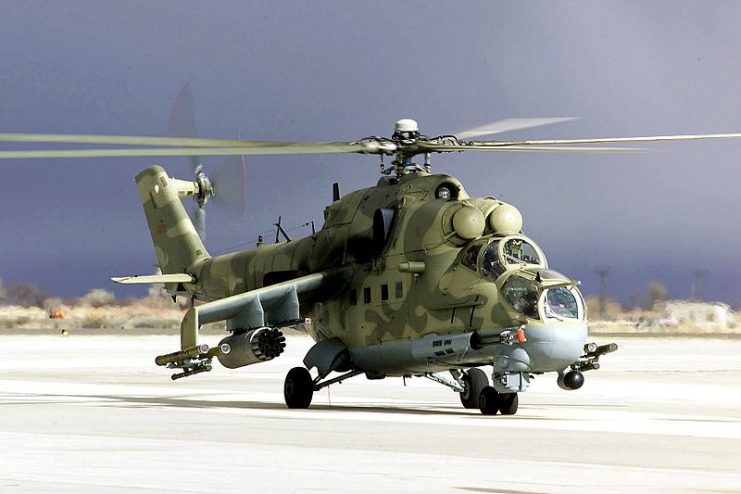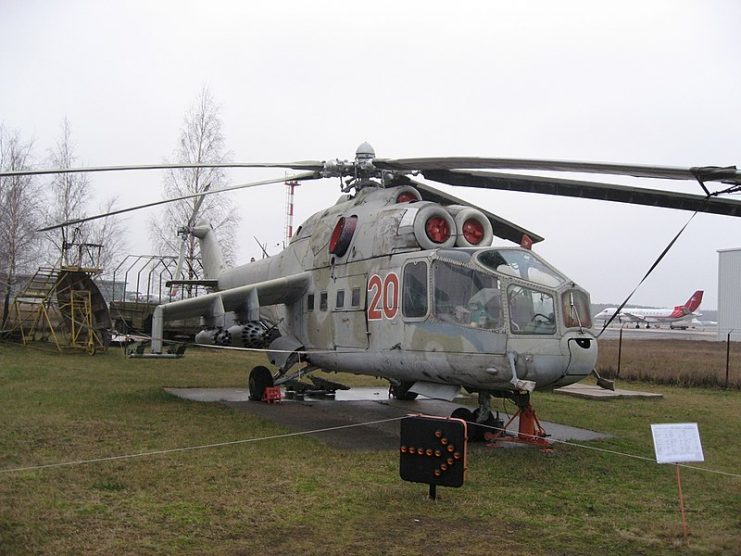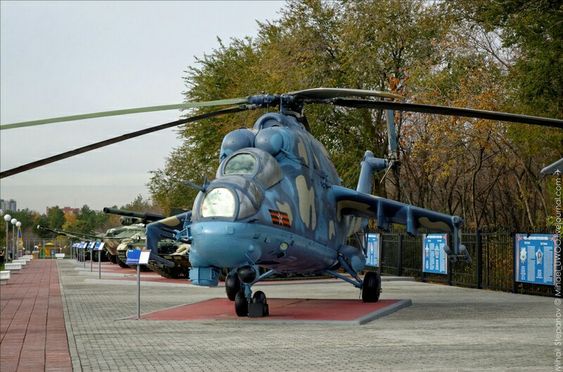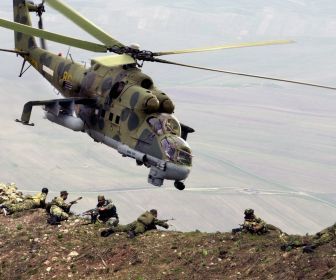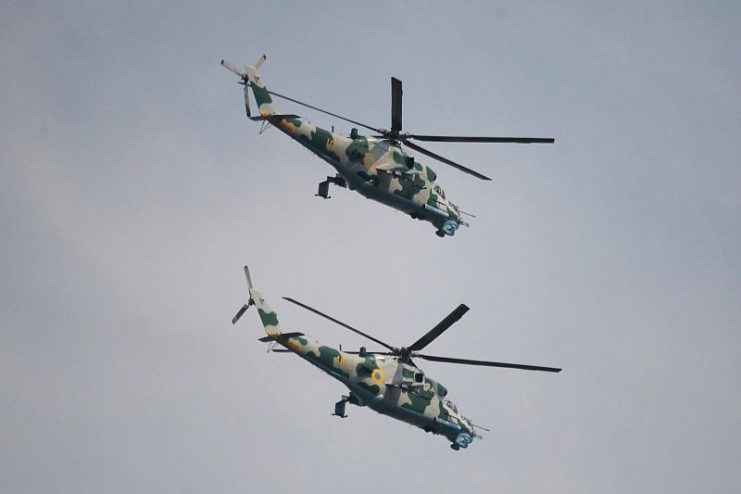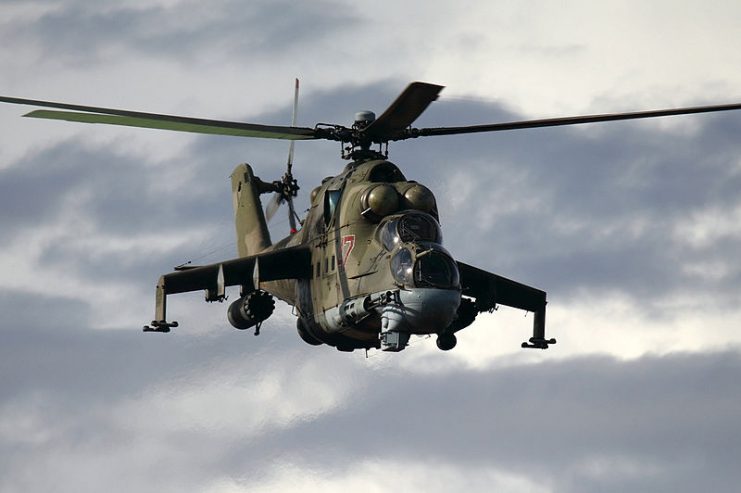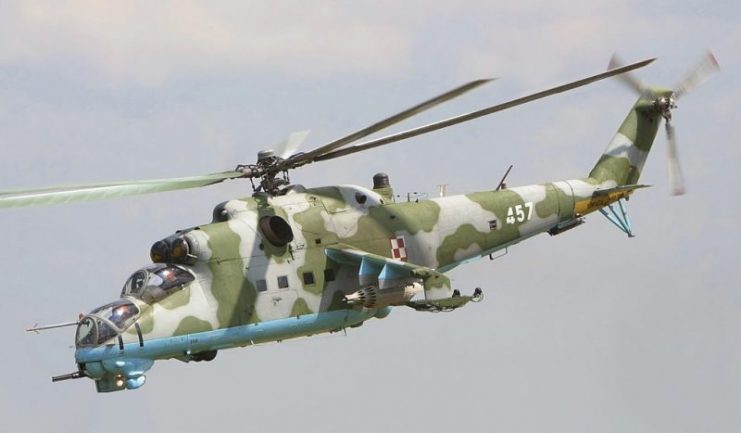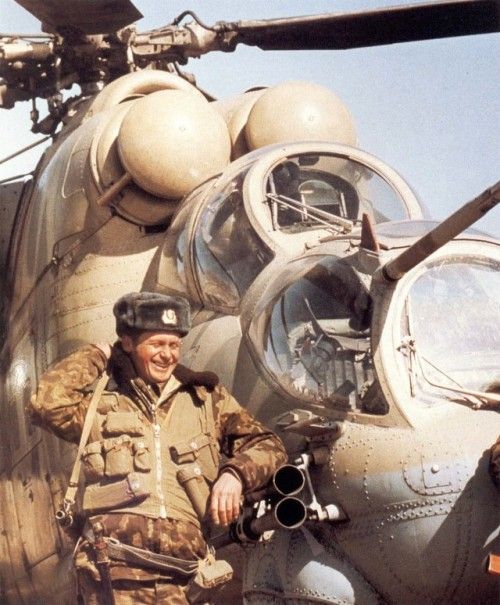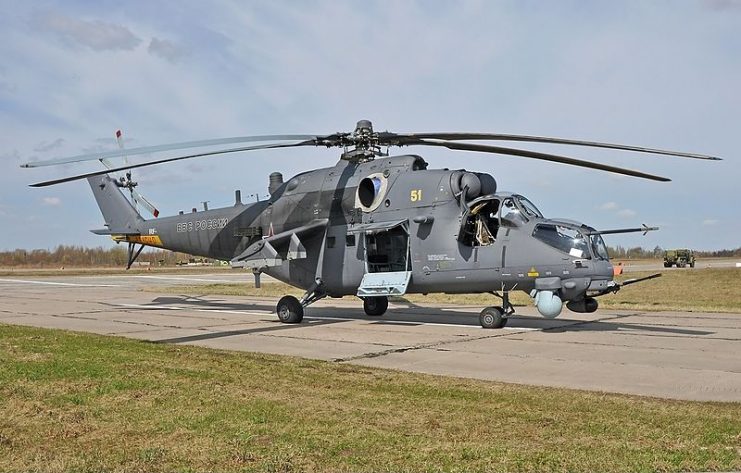 The durability of the Soviet "Flying Tank" has proven itself time and again in combat situations and it has been extremely resilient to most forms of small arms fire. It's reputation and track record are the driving factors behind the demand by armies the world over.