Flying his helicopter over 14 times into a hot landing zone, Pilot Ed Freeman earned the Medal of Honor at the Battle of Ia Drang Valley in Vietnam.
It is a story many people might not realize they are familiar with as it was the subject of Mel Gibson's epic war movie, We Were Soldiers. While Hollywood often likes to take a few creative liberties with history, in that particular film they appear to have captured the intensity and gallantry present that day.
From WWII to Vietnam
Ed Freeman was born on November 20, 1927, in Neely, Mississippi. One of 9 children, he grew up watching soldiers pass by his home during maneuvers, and it began for him an early fascination with the military. It was of little surprise to his parents that at age 17 and before graduating from Washington High School Freeman joined the US Navy. During WWII he served for two years on board the USS Cacapon. After the war, he headed back home to finish high school as many other young recruits did but he was in love with military life.
In 1953 during the Korean War Freeman was a First Sergeant in the US Army. He saw action during the famous Battle of Pork Chop Hill. Out of 257 men, he was one of the few survivors in the initial stages of that engagement and received a battlefield commission as second lieutenant. He was then given command of B Company and sent right back up the hill.
Fortunately for Freeman, his commission meant a life long dream was possible as he could apply for pilot training. Unfortunately, at 6′ 4″ he was deemed "too tall" which became his nickname while he was in the military. In 1955 he was eventually accepted and trained first with fixed-wing aircraft before changing to become an experienced helicopter pilot. He then flew around the world on various mapping missions until he was sent to Vietnam in 1965.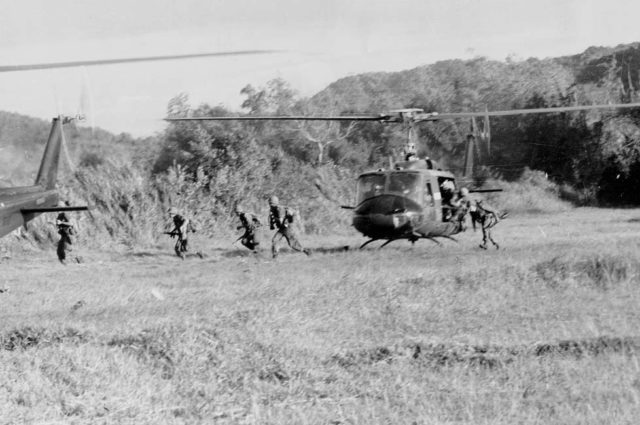 Landing Zone X-Ray
Captain Freeman was second in command of his unit flying with Company A, 229th Assault Helicopter Battalion, 1st Cavalry Division. In November he was thrown into the midst of one of Vietnam's most epic battles. As part of a larger search and destroy mission, the Americans dispatched large contingents of soldiers to the Ia Drang Valley to root out the North Vietnamese Army. The NVA were planning large-scale attacks of their own and had also amassed a large number of troops in the area.
On November 14, Freeman and his unit transported a battalion of soldiers into the valley dropping them off at landing zone X-ray. After more waves of American troops landed, they began to press out into the jungle. Around noon a hailstorm of bullets and RPGs rang out attacking them.
Surprised to find themselves under heavy fire from an apparently larger North Vietnamese force than anticipated, the Americans returned fire and radioed for assistance. One company of soldiers became isolated from the rest of the battalion, and a bad situation quickly turned worse.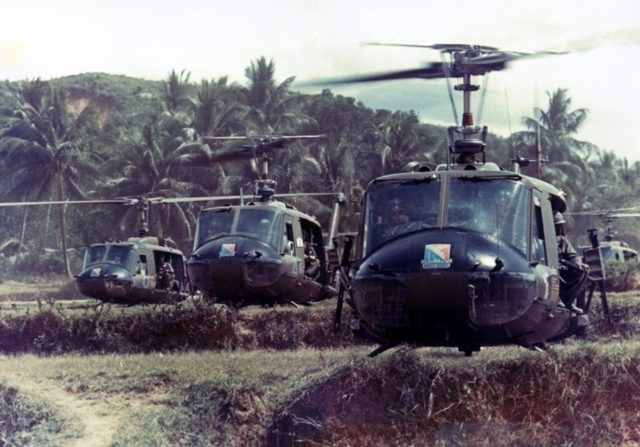 Flying Back In
When Freeman returned to his base, he learned the soldiers were under intense enemy fire and suffering heavy casualties. Due to the ferocious volume of firepower the landing zone was closed to medical evacuation. Perhaps harking back to his days on Pork Chop Hill he knew what the men were experiencing in the Ia Drang Valley. Freeman along with his commander Major Bruce Crandall volunteered to fly back in to support the soldiers.
Flying their lightly armored, unarmed UH-1 Huey helicopters, both men knew that all it would take was a lucky RPG strike or even small arms fire to bring them down. Flying into the Ia Drang Valley through the gauntlet of enemy fire, Freeman expertly navigated his craft back to landing zone X-Ray. He and Crandall delivered critically needed ammunition, water, and medical supplies to the besieged battalion and evacuated the seriously wounded. Freeman did so 14 times.
For his actions that day Ed Freeman was nominated for the Medal of Honor. However, due to missing a deadline, he was instead awarded the Distinguished Flying Cross. When the 2-year deadline was later abolished, Freeman finally received his due honor in 2001.
Captain Freeman's official MOH citation states: "….selfless acts of great valor, extraordinary perseverance and intrepidity were far above and beyond the call of duty or mission and set a superb example of leadership and courage for all his peers. Captain Freeman's extraordinary heroism and devotion to duty are in keeping with the highest traditions of military service and reflect great credit upon himself, his unit and the United States Army."