War History online proudly presents this Guest Piece from Jeremy P. Ämick, who is a military historian and writes on behalf of the Silver Star Families of America.
Sifting through documents on his kitchen table, Eldon resident Mike Wood paused to grab the telegram his parents received more than 50 years ago regarding the death of their oldest son in Vietnam. Then, grasping a small piece of paper with handwritten notes on it, Wood stated, "These are the names of the other Eldon men killed in Vietnam—Richard Claxton, Jimmy Lester and Arthur Wood." He added, "There were more than 58,000 killed in the Vietnam War and each one of them has a story."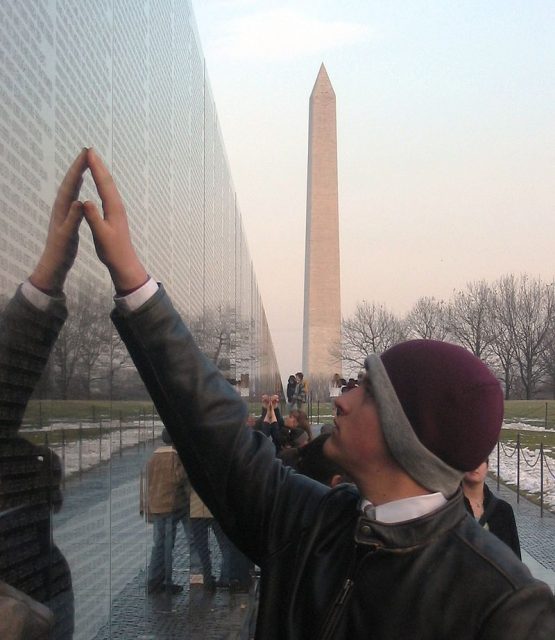 Jim Wood was born in Eldon on September 2, 1947, the oldest of four brothers. His father, Joe Wood, had served with the U.S. Navy in World War II and was well known in the community for repairing electronics and operating Woods Radio and TV for more than 50 years.
Graduating from Eldon High School in 1965, Jim Wood was a tour guide at Stark Caverns (known for many years as Fantasy Caverns) near Eldon and later began a management trainee program with the local Mattingly Brothers Store—a company that ran five-and-dime stores in several small towns.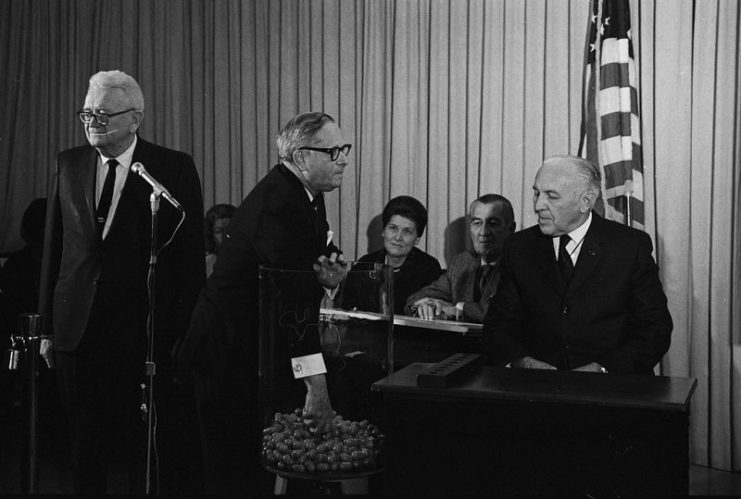 "In terms of age, I was two years younger than Jim so we were close," said Mike Wood. "I can remember that in the summer of 1966, when Jim had been drafted but was not yet inducted into the Army, we took a trip to the Southwest (United States) in his 1960 Chevy that he had bought for $900."
Wood added, "He was proud of that car and during the trip, the muffler and the tailpipe fell off and we had to wire it up for the trip back home. When that happened," he chuckled, "I think some of Jim's pride in that car diminished."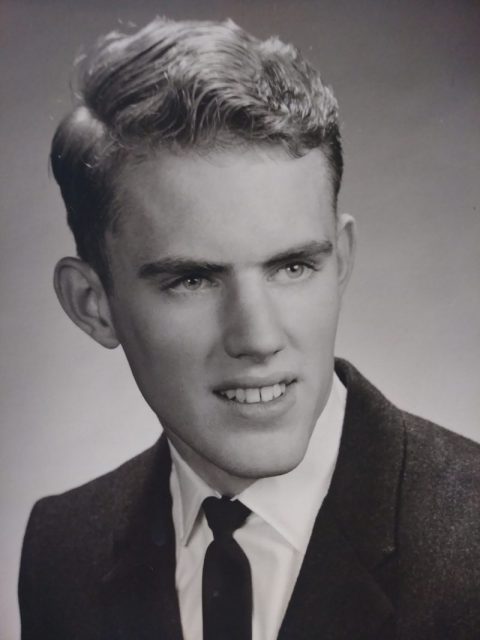 Entering active military service in the U.S. Army on October 19, 1966, Jim Wood was sent to Ft. Leonard Wood to complete his basic training. From there, he received orders for Vietnam and assigned to the 19th Engineer Battalion of the 45th Engineer Command.
"I remember taking Jim to the airport in Kansas City to leave for his service in Vietnam," said Mike Wood. "I can still see that plane taking off … and that Jim was not at all bitter about having to go; he saw it as his duty. Before he got on the plane, he said 'I'll see you in a year.'"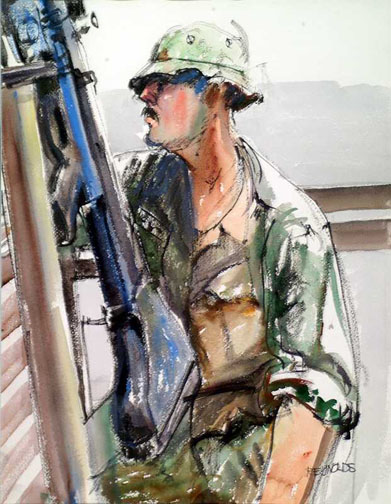 A brief history on the website of Ft. Knox, Kentucky, notes that in March 1965, the 19th Engineer Battalion "deployed to Vietnam in an amphibious landing on the beaches of Qui Nhon"—a coastal city in central Vietnam. The battalion's primary mission became to "upgrade highway QL-1 from virtually a dirt trail to an all-weather road from Qui Nhon to Bong Son."
When he arrived in Vietnam on March 22, 1967—two years after the 19th Engineer Battalion first landed in country—Jim Wood was appointed to run the Post Exchange at the base camp at Qui Nhon because of the managerial retail experience he had acquired prior to entering the military.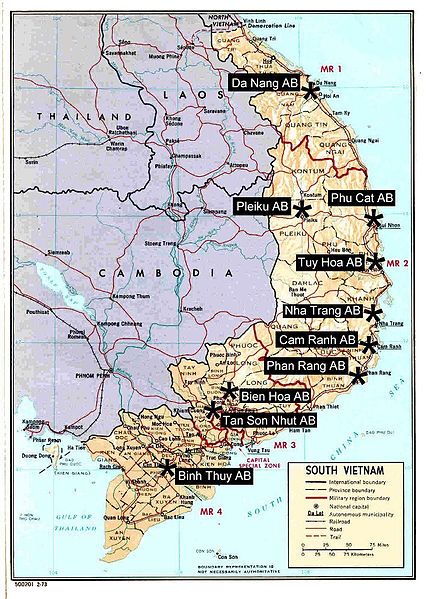 "It is my understanding that it wasn't a major retail operation like one you would have seen at a major Army base," said Mike Wood. "It was a small camp out away from things and Jim said they often had problems getting supplies to stock the store."
While Wood ran the camp exchange, the soldiers of the battalion continued forward with construction projects designed to improve roads in the region. As the young soldier from Eldon neared the end of his one-year deployment to Vietnam, he trained up his replacement to run the exchange and then spent his final few days in country as security for the battalion's construction equipment.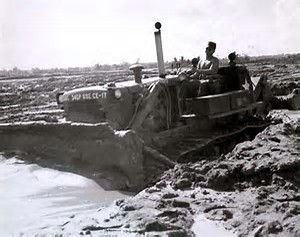 On February 15, 1968, while acting as security for a bucket loader operator traveling to a fill site along National Highway QL-1 south of Sa Huynh, Vietnam, Wood became the first casualty of the Vietnam War from Eldon, Missouri.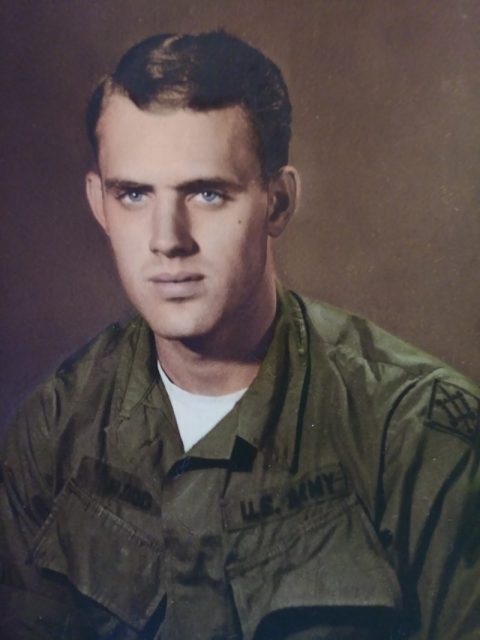 "As they neared the site they were suddenly fired upon by hidden Viet Cong riflemen," wrote Capt. Larry S. Bonine in a letter addressed to Wood's parents dated March 17, 1968. Bonine added, "His comrades rallied around him and medical aid was summoned immediately but to no avail."
The commander's letter was accompanied by communication from the battalion's chaplain, Capt. James T. Jackson. He noted that two memorial services were held for Wood on February 17, 1968—the first for the company to which he was assigned in the final days of his Vietnam service and a second at the base camp where he had run the camp exchange, "at the request of his many friends that knew him there."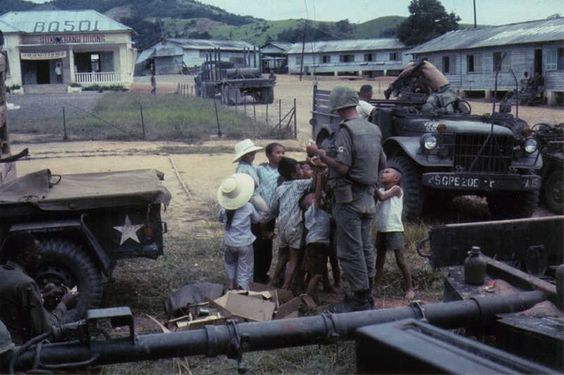 The chaplain added, "I met Jim shortly after my arrival in the unit, nearly eight months ago, and came to know him very well. He was liked and respected by everyone who knew him and we all feel his loss very deeply."
As Mike Wood explained, "When they returned his body a couple of weeks later, his funeral service was held at First Baptist Church here in Eldon and I think so many people showed up to it that they couldn't all get in. Since he was the first local Vietnam casualty, it was really a shock to the community."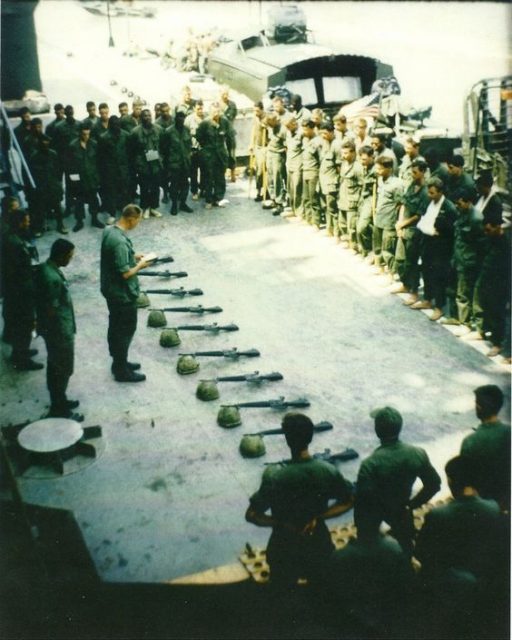 Time has done little to erase Mike Wood's memories of his older brother—a young man adored by his family and, who looked forward to coming home from the war. However, despite the loss of a "typical rural boy that loved sports, hunting and fishing," he recognizes that his brother and others who died in Vietnam will always be more than a statistic.
"Jim had a story, just like all the other citizens who were killed in Vietnam," said Mike Wood. "When he had to go overseas, even in the midst of an unpopular war, Jim never questioned the politics of the situation but rather saw it as his duty.
"Even after 50 years," he added, "it's still tough to think about his loss."