The greats of the United States Navy are usually champions of the oceans. Rear Admiral Richard O'Kane and famous submarine Commander Rear Admiral Eugene Fluckey picked up their Medals of Honor for service in WWII in the Pacific. For the most decorated enlisted man in the history of the Navy, he earned his a little further upstream.
An Early Start to Navy Life
James E. Williams was born on November 13, 1930, in Darlington, South Carolina to Cherokee Indian parents. Graduating from St John's High School, he enlisted in the US Navy in August 1947 at the age of 16.
Following basic training, Williams served on board the USS Douglas H. Fox from late 1950 until June 1952. Between March and June 1952 he took raiding parties from the destroyer into North Korea on small boats. He received multiple commendations for his service.
In April 1966 Williams was sent to Vietnam as a Petty Officer First Class with the rating of Boatswain's Mate 1st Class. In May he was assigned to the River Patrol Force, in command of River Patrol Boat 105. There his job was to patrol and intercept supplies intended for the North Vietnamese Army and protect local people on the dangerous Mekong River Delta.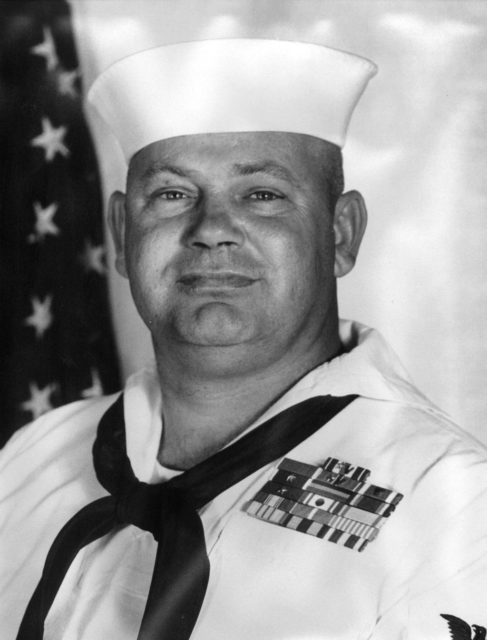 A Surprise Encounter
On October 31, 1966, Williams and another patrol boat were searching for Viet-Cong in a remote area of the delta. Two sampan boats containing hidden enemy soldiers suddenly opened fire on the patrol. Williams and his crew immediately destroyed one sampan with return fire. The other sampan fled into a small river inlet, and the patrol boats followed in hot pursuit.
There they encountered rocket propelled grenades and heavy small arms fire at close range from all along the river bank. They were greatly outnumbered by the Viet-Cong who were in fortified concealed positions. Eight more enemy sampans and two larger enemy junks joined the fight. It was evident they had stumbled upon a large enemy base, and a battle was inevitable. Evading the gunfire, Williams maneuvered his boats into the best position he could and radioed for assistance.
At that point, Williams discovered an even larger contingent of enemy sampans and junks. Without waiting for the arrival of air cover, he and his men again engaged with the enemy. When they had finished over 50 sampans had been damaged or destroyed along with seven junks.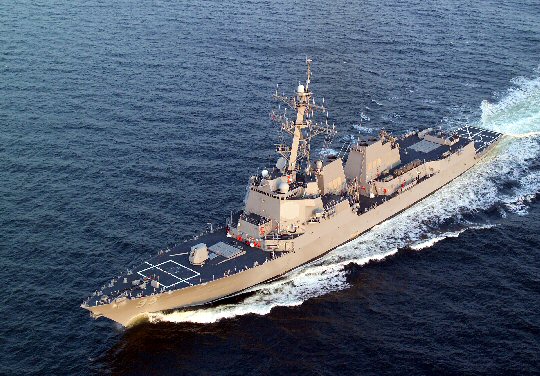 A Storied Career
When the helicopters arrived, Williams continued to attack the remaining enemy forces along the shore. As darkness fell after the three-hour battle, Williams still did not relent. He ordered the search lights turned on to help locate the fleeing enemy despite knowing they would make the boats a sitting target.
In the end, it was a rout. Over 65 enemy boats were destroyed and numerous Viet-Cong guerillas killed. Under his leadership and exceptional heroism, what could have been a disaster for the US Navy was a decisive victory. For his actions that day, Williams was awarded the Medal of Honor.
James Williams ended his career in the US Navy with an impressive list of awards: the Medal of Honor; Navy Cross; 2 Silver Stars; Legion of Merit with a Combat "V"; 2 Navy and Marine Corps Medals; 3 Bronze Stars with a Combat "V"; 3 Purple Hearts; 2 Navy and Marine Corps Commendation Medals with a Combat "V"; 2 Combat Action Ribbons, and the respect of every man to ever wear a uniform.
His incredible heroism and excellent fighting spirit in the face of a numerically superior enemy force inspired the efforts of his men. The most decorated enlisted man in the US Navy lived up to the finest traditions of the US Naval Service.