The 1960's war in Vietnam has long been remembered as a conflict fought primarily by the United States of America. What is often lost in that context are the various other forces who served side by side with the Americans. For over ten years, gallant men of the Australian Army Training Team Vietnam worked to prepare South Vietnamese forces for combat. Among those that served, four men received the Victoria Cross – one of whom did so fighting to save the very men he had trained.
When Payne's unit of trainers and South Vietnamese forces were attacked by an overwhelming North Vietnamese army, the South Vietnamese troops fell back. The resulting chaos left wounded men strewn about the fire-swept field. Despite being wounded and heavily bleeding himself, Payne crawled back into the area to find his men. With continuous enemy fire overhead, Payne was able to locate and guide to safety over 40 men. The tale of this rescue reached back home to Australia and little did Payne know that he had just become the latest recipient of the nation's highest military honor.
From one War to the Next
Keith Payne was born on August 30, 1933, in Queensland, Australia with a future destined for military greatness. Starting his military service early, he joined the 31st Australian Infantry Battalion of the Citizen Military Force while working as an apprentice cabinet-maker. However, Payne's sense of adventure did not suit well to the carpentry business, and by 1951 he decided to join the Australian Regular Army.
His decision landed him in his first war as the 1st Battalion; Royal Australian Regiment rotated into the Korean conflict. Serving for less than a year until March of 1953, Payne had made his decision that military life was the life for him. Later marrying a member of the Women's Royal Australian Army Corps, he settled into various military schools and courses to rise through the ranks.
By early 1969, Payne was a Warrant Officer Class 2 and a member of the famed Australian Army Training Team in Vietnam. The unit initially started with only 30 men but had swelled to well over 200 by 1969. Embedding themselves with local South Vietnamese units, they provided training and leadership for a military force that desperately needed it. Despite their role as trainers, the AATTV members were regularly in the thick of the fighting. One May evening in 1969, Payne saw some of the worst of it and earned his rightful place in military history.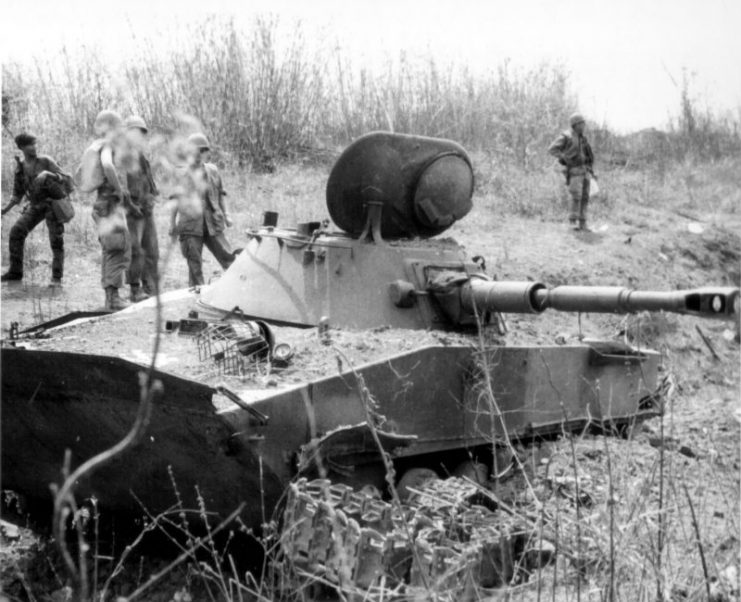 Fighting for His Men
Keith Payne was in charge of the 212th Company of the 1st Mobile Strike Force Battalion operating near the Ben Het Special Forces Camp in the central highlands of Vietnam. It was there that his force came under attack from a massive North Vietnamese army with devastating effect. Payne quickly found his Company surrounded on three sides and isolated from the rest of the friendly forces. Under the huge enemy assault, the South Vietnamese forces began to fall back.
At that point in the battle, Payne had already been severely wounded experiencing wounds to both his hands and arms. Despite his injuries, Payne took to covering the withdrawal of his force. Once completed he began to organize a defensive line before hearing the cries of wounded and isolated men left in the field. As nightfall came, he started his act of inexplicable gallantry.
Under cover of darkness and continued enemy fire, Payne slipped into the enemy controlled field to find the men left behind. Coming across several groups of wounded men, Payne was able to bring many of them back to friendly lines under his own power. He then led others back into enemy held real estate to find the rest. By the time it was done over 40 men had been rescued. Then, despite the enemy presence and heavy fire he led the surviving men back to the base.
Courage Over Fear
The men he saved credited Payne with seeming fearlessness, but Payne told another story. Many years later when asked in an interview if he was afraid that night he replied with a simple and honest, "My God yes, yes, I was." For his actions that May evening in 1969 Keith Payne was awarded the Victoria Cross.
He received the award from Queen Elizabeth II herself on board the royal yacht in Brisbane. He was further recognized for his gallantry by receiving the Distinguished Service Cross and Silver Star from the United States of America.
Despite retiring from the Army in 1975 combat again found Payne as he served as a captain in the Army of the Sultan of Oman during the Dhofar War. With his combat experience finally at a close, Payne became active in counseling and supporting causes treating those experiencing post-traumatic stress.