War History Online presents this Guest Piece from the Tank Museum: 
It's been a busy week at The Tank Museum due to Tank 100 celebrations, a hundred years since the first use of tanks at the Battle of Flers-Courcelette during the Somme. Here are our favourite photographs of the occasion.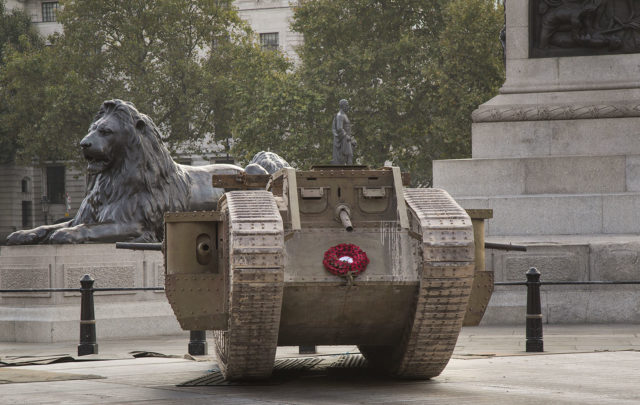 On September 15 1916 the new mysterious weapon – the Mark I tank – was unveiled. 49 were earmarked, 32 made it to the start line and, of those, only 18 went into action.
For many of the men in the tanks, it was their first experience of war. For some, it was their last. 150,000 men fought at Flers and there were 30,000 casualties, including those of the Heavy Section of the Machine Gun Corps.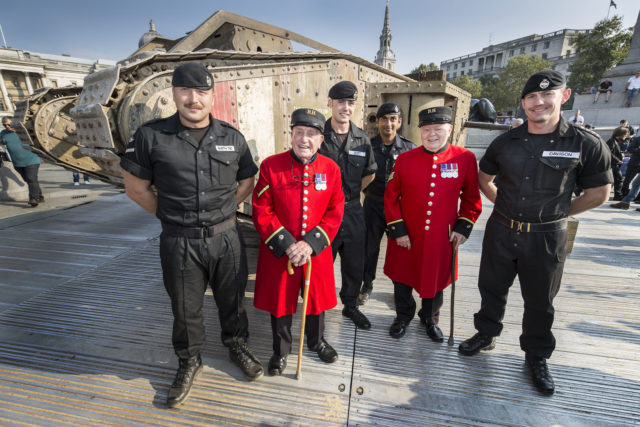 To pay tribute to the centenary, the Museum's Mark IV replica travelled to Trafalgar Square to mirror the "Tank Banks" of the First World War. Past and present met at noon, when it then drove to Horse Guards to meet the Challenger 2 – the tank currently used by the British Army.
The Royal Tank Regiment were joined by the Household Cavalry, representing the move from the warhorse to the horsepower of the tank.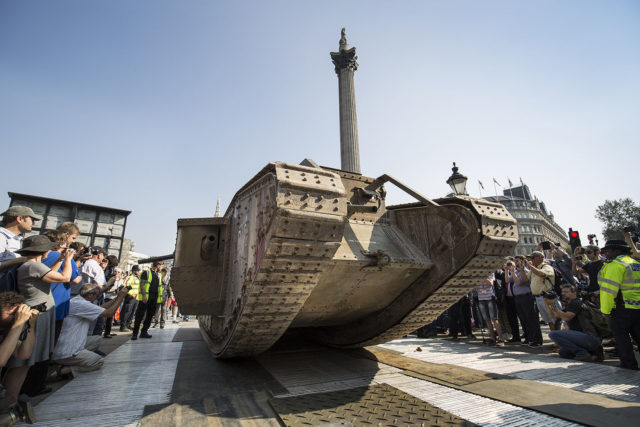 Commemorations continued two days later at The Tank Museum in Bovington at the Tank 100 event. Before a display of historic vehicles since the First World War, the British Army shared the vehicles currently in use. The public also saw Ajax – Britain's newest armoured vehicle – for the very first time.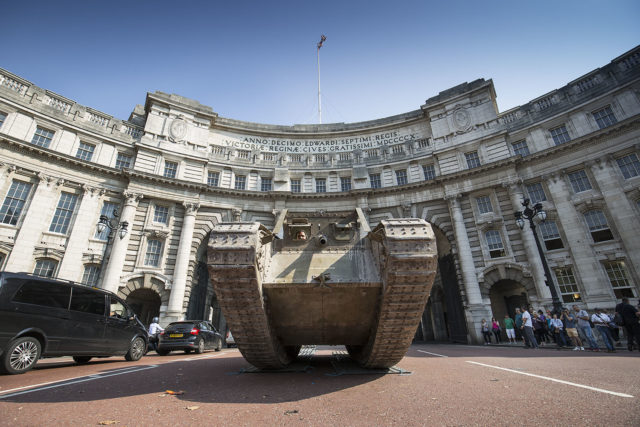 The day closed with a re-enactment of First World War trench warfare using the Mark IV replica alongside the Gordon Highlanders and Great War Society, after which the Royal Tank Regiment and the Challenger 2 came onto the arena.
Following a moving ceremony and minutes silence, a replica First World War aircraft scattered poppies over the soldiers and tanks with a simultaneous poppy explosion.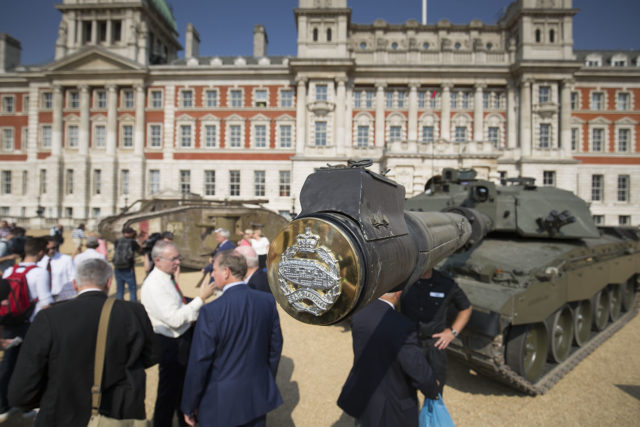 The events were a huge success; thank you to all who were involved for helping us create such a fitting commemoration for the brave men of our first tank crews, who are honoured in our Tank Men exhibition at The Tank Museum.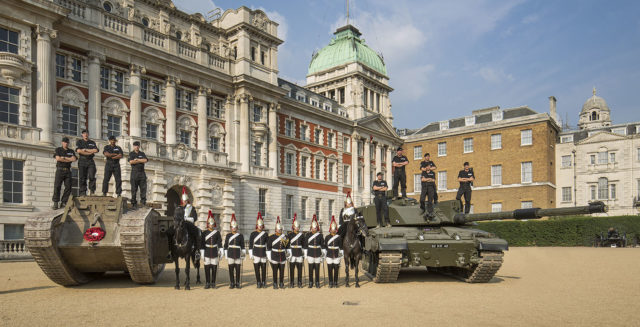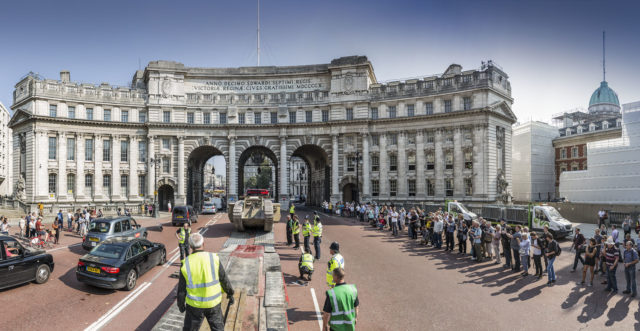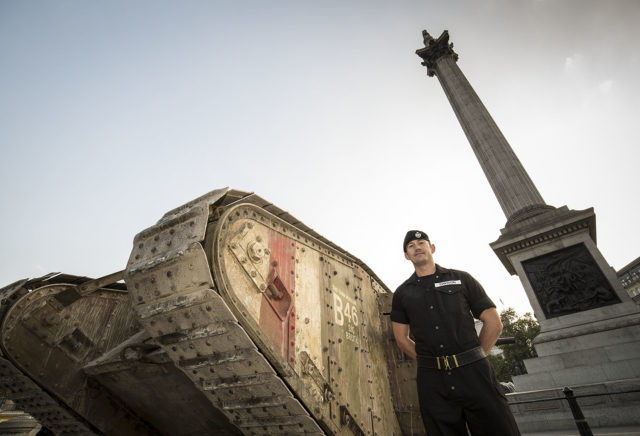 A message from the Tank Museum:
"Please Support Us: As a charity, we rely on public support for all our activities. Our work is funded entirely by people like you. With your support, we can continue to create content. With the right support we might be able to do it more regularly – and can be even more ambitious. Please Click on the Banner Below"