The Dai Hong Dan Incident occurred on October 29, 2007 in the Indian Ocean. After Somali pirates attacked the North Korean cargo ship MV Dai Hong Dan, the US Navy deployed a destroyer to support the sailors in removing the assailants from the vessel. The incident saw unprecedented cooperation between the United States and North Korea, with the latter's government going on to praise the former for its support.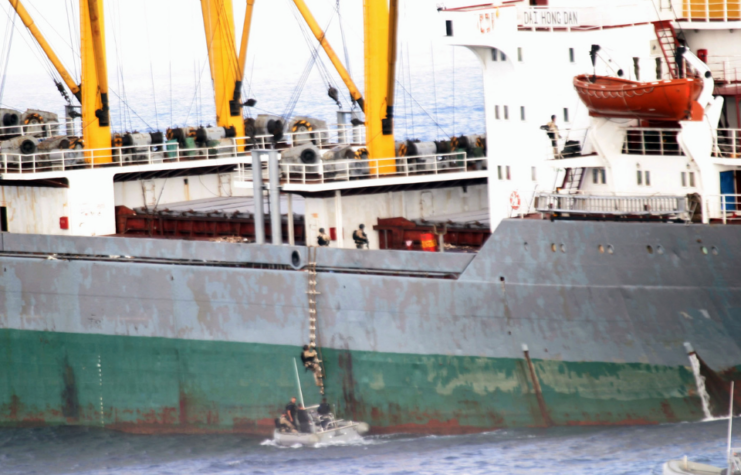 Roughly 70 miles northeast of Mogadishu, the MV Dai Hong Dan was attacked by seven Somali pirates. The armed assailants, disguised as a guard force, boarded the cargo ship and took control. Reportedly, it had just unloaded its freight of sugar prior to the attack.
The pirates took the 22 North Korean sailors hostage, after which they forced the vessel out to sea and demanded a ransom of $15,000 USD. If payment wasn't made, they planned to kill the men.
The Dai Hong Dan was able to send out a distress signal, which was answered the following day by the USS James E. Williams (DDG-95). Approaching the North Korean vessel, the US Navy guided-missile destroyer launched an Sikorsky SH-60B Seahawk with a Visit, Board, Search and Seizure (VBSS) team.
As the Americans approached the cargo ship, the North Korean sailors, held in the cargo ship's engine room, rebelled against the pirates. Some of the hostages were able to take their captors' weapons and a firefight ensued. Two pirates were killed, while three were wounded, along with six of the North Korean sailors.
The Americans successfully captured the pirates and provided medical attention to the sailors who'd been injured in the incident.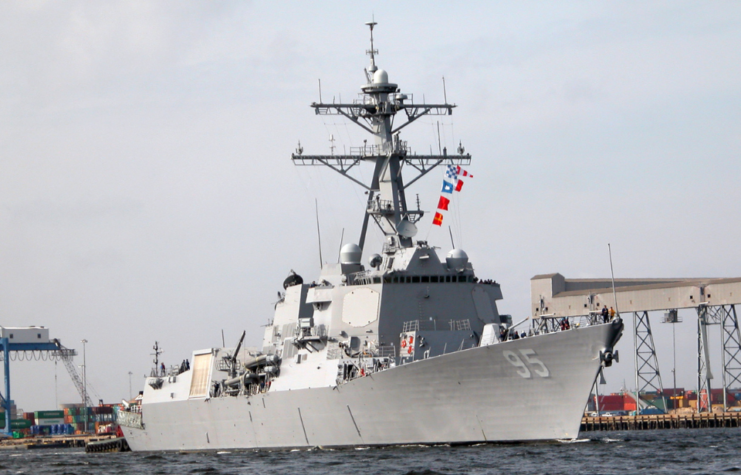 Following the Dai Hong Dan Incident, the North Korean government, via the country's official news agency, released a statement expressing their gratitude toward the US for their assistance. It read, "We feel grateful to the United States for its assistance given to our crewmen. This case serves as a symbol of the DPRK-US cooperation in the struggle against terrorism."
More from us: The USS Stickleback (SS-415) Was Sunk In a Collision During An Anti-Submarine Exercise
Christopher Hill, an American diplomat, commented, "You will always find our Navy prepared to help any ship in distress. I hope the DPRK understands that we do this out of a sense of goodwill."