If you find yourself in Green Park when on a visit to London you will should see the imposing Bomber Command memorial that was unveiled in the summer of 2012. I've stopped by to admire it a couple of times when on my way to appointments but plan to make a proper visit one of these days.
The author of this wonderful book pulls no punches when he says the 68 years it took to achieve a fitting memorial is a national disgrace and I totally agree with him. It's the old story of politicians agreeing a policy for military action only to turn their backs on the people who saw it through.
Fifty-five thousand Bomber Command airmen died. None of this takes anything away from the tens of thousands of people the bomber offensive killed, injured or left homeless but there was an air of inevitability to the offensive being, in part, a response to the bombing campaigns of the Luftwaffe that caused significant loss of life in Britain and elsewhere.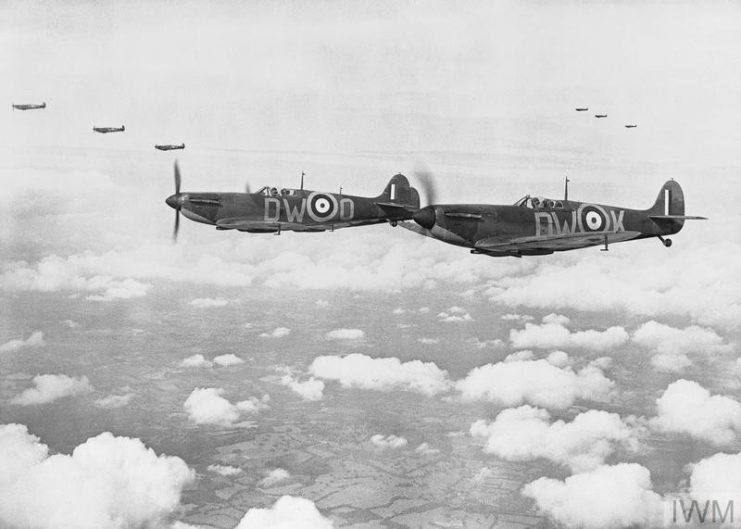 This was allied to strong belief that bombing could achieve a decisive outcome, forcing the enemy to crumble from within. That this did not happen is a fact but the Germans were compelled to divert vast resources to counter the night bomber offensive that could have been used offensively.
This excellent book looks at the British bomber offensive in detail by examining the nuts and bolts of how operations were carried out and the vast logistical effort involved to get even one bomber into the air. The campaign absorbed a huge part of Britain's industrial and human resources.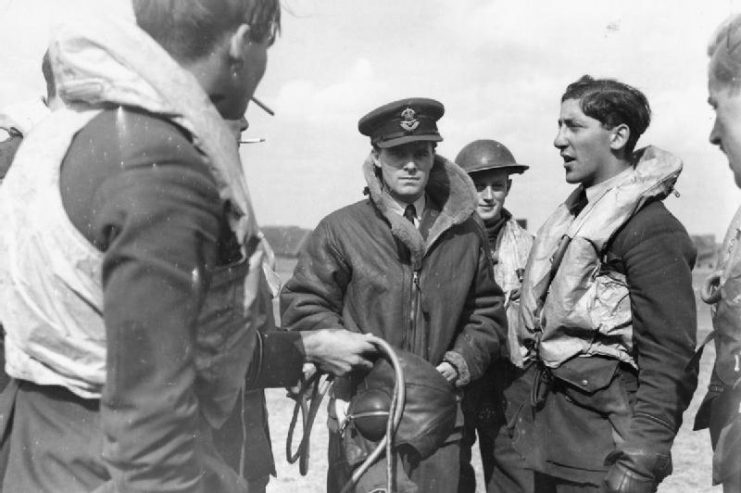 It took many of the best and brightest young people the country had produced and made them into pilots, navigators and flight engineers. Others became armourers and technicians involved in keeping the bombers airworthy while yet more worked in photographic interpretation and other forms of intelligence assessments.
The last time I met a veteran was in a supermarket queue where I found myself talking to a frail gentleman who had been a mid-upper gunner on Lancasters. He described his comrades as the best of the best. Now, I know all veterans do that in some way – but in his case it was true.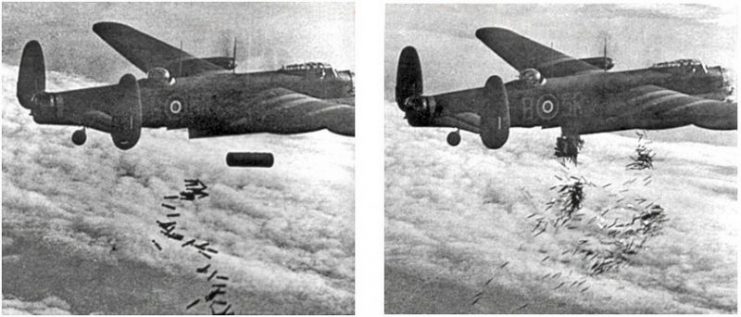 The vast number of airmen who were lost were the potential architects, scientists, engineers and technicians who would have boosted Britain's post war fortunes had they lived. The same applies to men from Australia, Canada, New Zealand and other corners of the British Empire. The fifty five thousand represent so much more than a mere statistic. The price was high but they sowed the whirlwind.
There are a lot of books about the bomber offensive and I could recommend many, but this book offers us the chance to do much of the groundwork in a single volume. For me it is an exceptional book that does a sterling job of putting the offensive in context while delivering the admiration and respect the subject deserves. Jonathan Falconer has written some of the best books in this range and his consistency is to be admired. This might just be his finest yet.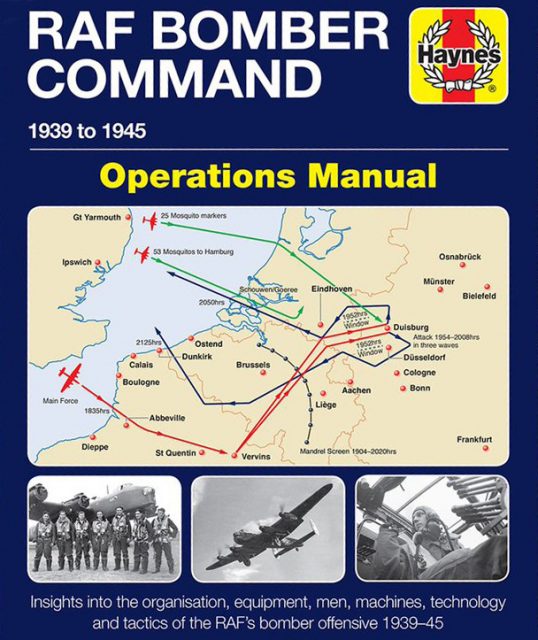 RAF BOMBER COMMAND
1939 to 1945
By Jonathan Falconer
Haynes Publishing
ISBN; 978 1 78521 192 8
I find it hard to believe the Falklands War took place over thirty-five years ago. Although the conflict only lasted for two and a half months it was a major event and Britain's eventual victory is seen not just as a considerable feat, given the distance and conditions, but also something of a last hurrah.
When the task force sailed from Britain it was Newsweek who went with the headline 'The Empire Strikes Back' and it is easy to allow this to set the tone, but that was before the serious shooting started. Things would get very serious.
Argentinian forces invaded the Falklands on April 2nd 1982. British ground forces went ashore on May 21st and the islands were retaken by June 14th. 649 Argentinians and 255 British personnel had died.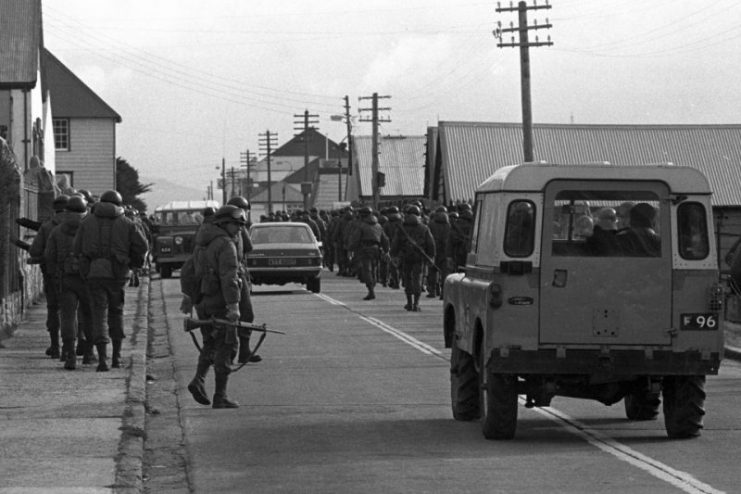 This book looks at the conflict from an operational perspective, detailing the panoply of logistical, combat and medical elements of a campaign that saw a task force sail 8,000 miles from Britain to carry out the successful recovery of the islands. Chapters look at naval, air and ground operations and this all fits together very nicely to make an extremely readable book.
The author makes some honest observations, not least his praise for the skill and bravery of the Argentinian bomber pilots who attacked the British fleet with gusto and precision. They inflicted grievous losses on the Royal Navy that impacted on the progress of the British campaign. There is useful information about the warships involved, including their deficiencies; many the result of cost cutting the during design phase.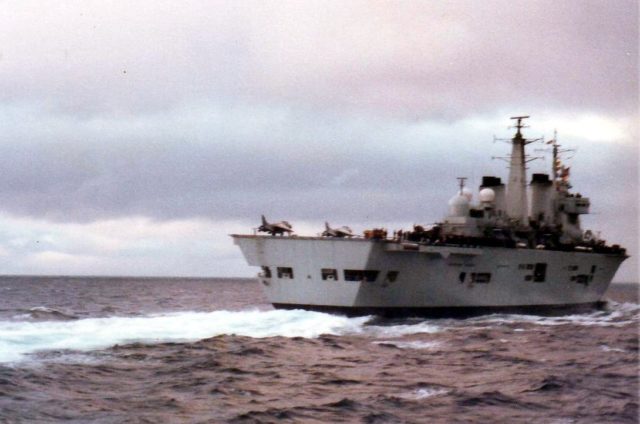 Once the British were ashore the result was probably inevitable, but there was hard fighting to do and much bravery on both sides. Two British paratroopers were awarded a posthumous Victoria Cross for their actions.
This was a war that played out on the evening news in the UK and it all seemed a little surreal. A lad local to me was killed at sea and I remember the wreaths placed at the borough war memorial in his honour.
Mr McNab has produced a typically efficient book in the Haynes mould. It has been put together with skill offering a sober impression of a war that seemed so far away and yet reawakened a strong degree of pride in the armed forces for fighting a genuine conventional war at a time when counter insurgency conflict dominated proceedings.
I was travelling on a London bus on the evening of the Argentinian surrender and everybody was talking about it. But there were dissenters who did not approve of the colonialist overtones of the conflict. This is not the place to discuss the rights and wrongs of it.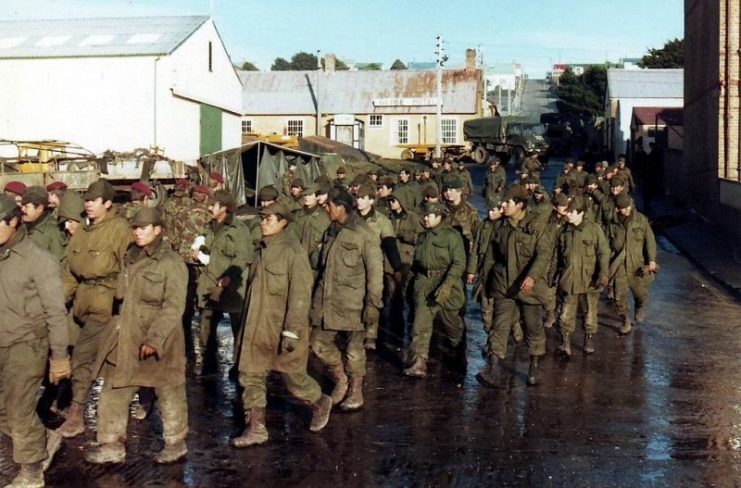 Victory was never clear-cut as the serious shipping losses showed. Britain's ever shrinking military means there is little doubt that what remains of the Royal Navy today could never repeat such a feat regardless of how much of an appetite there might be for it to be attempted. But the same also applies to Argentina. A recent plebiscite asking inhabitants of the islands whether they wanted to keep their present status saw a near unanimous vote in favour of remaining a British dependency.
It seems unlikely that position will ever change, making the war seem a little senseless, but it wasn't by any means and this book adds much towards explaining the context and cost of a conflict that still seems like it occurred only yesterday. It is right for me to remember that events in my own lifetime are now the stuff of history lessons. Time and tide wait for nobody.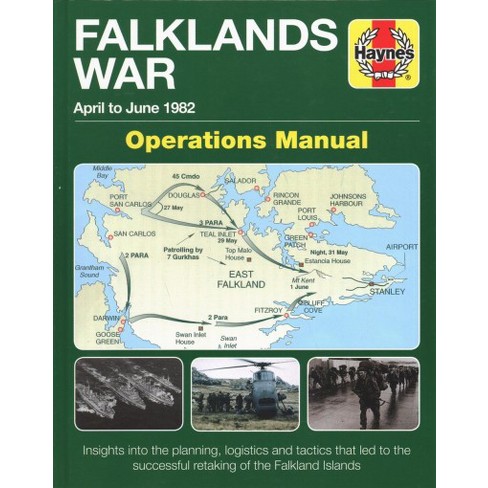 FALKLANDS WAR OPERATIONS MANUAL
April to June 1982
By Chris McNab
Haynes Publishing
ISBN: 978 1 78251 185 0