Richard Perkins is something of a mystery. He built a vast collection of warship photographs he either took himself or acquired through a network of enthusiasts.
There is no question he would be labelled a geek or an anorak in the modern parlance for descriptions of obsessives and it probably wouldn't have bothered him.
It is clear that he built a serious reputation as an authority on warships and to underscore this he set about creating a series of recognition albums filled with drawings and information to assist him with identifying images of ships of the Royal Navy dating from the late 19th century until the beginning of World War II.
This was a time when Britannia ruled the waves. The British navy was a massive service with ships of all shapes and sizes projecting British imperial maritime power across the four corners of the globe.
The humblest coastal defence launch and the mightiest battleship meant one and the same to Mr Perkins who treated all vessels with equal respect and interest.
His recognition books are works of art giving us a fascinating record of how the designs of ships morfed as time went on. The timetable of additions of extra armour, equipment and weapons become clear as we assess each class of vessel.
Mr Perkins used a colour coding system to highlight the different phases of a ship's life and these clearly show how the Admiralty reacted to the modern world by introducing the latest innovations to the fleet to maintain their pre-eminence.
I had missed out on a couple of volumes, but I'm grateful to our friends at Pen & Sword in Barnsley for allowing me to return to these amazing books to complete the set. Each volume is vast – being of A3 size, printed on superb paper to bring out the best in Perkin's drawings.
The quality of the reproductions is outstanding and we have to doff our caps to the people who did the scanning and imaging work at the National Maritime Museum in London. The books keep faith with the idiosyncrasies of Richard Perkins by remaining utterly faithful to his original concept and the finished products he put together.
The original books were only ever put together for his own use making the personal aspect of them something very special.
What amazes me is how much effort he put into even the smallest detail and, as I said, he was committed to showing the biggest and the smallest vessels in a spirit of equality. Mr Perkins needed a faithful guide for the whole fleet and showed no bias for particular classes of his subject matter.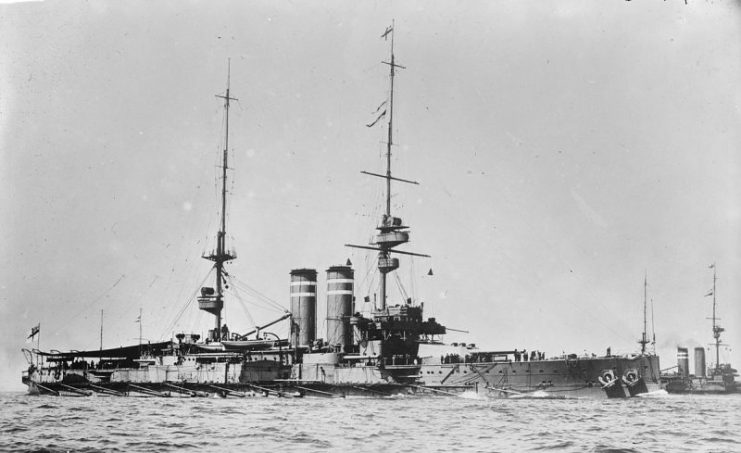 Volume five covers destroyers, torpedo boats and coastal craft dating from 1876 to 1939. The book highlights the rapid development of destroyer design as the ship gained in importance as an escort, as a scout and as an attacking option.
Torpedo boats and coastal craft, too, increased in importance as their potential became clear. It is quite correct to remember that the smallest torpedo carrying craft could sink the mightiest battleship.
Volume six takes us through submarines, gunboats, gun vessels and sloops. I spent some time with this volume wondering how Mr Perkins stayed sane working out what was what with submarines in particular, but the book actually ruins that perception by showing the intricacies of outwardly unremarkable looking vessels from 1860 to 1939. Examples of his efforts to sketch submarine hulls show just how seriously he took his work.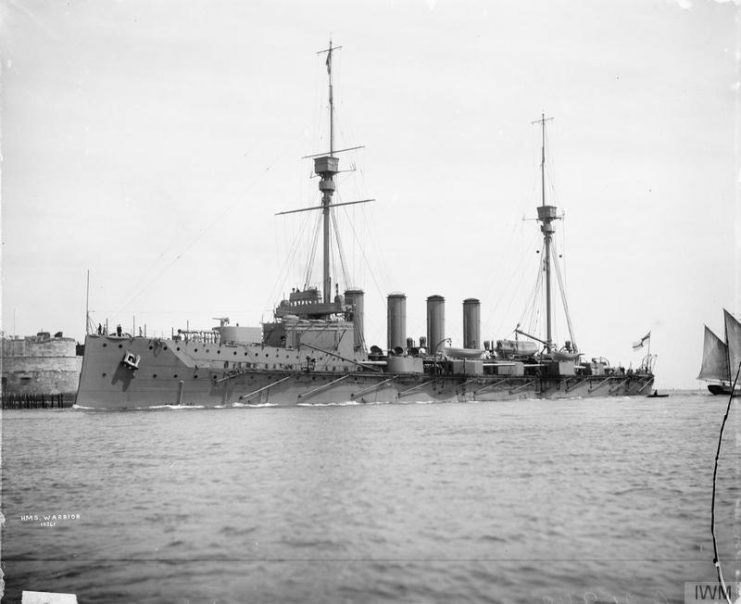 Volume seven covers convoy escorts, mine warfare vessels and naval auxiliaries from 1860 to 1939. Here again we have some of the more humble elements of the navy – but Mr Perkins was intent to illustrate that they all counted.
We learn how his knowledge of ships great and small was often called upon to assist with ship identification, but he would rarely stick his neck out. Accuracy mattered more than anything to him.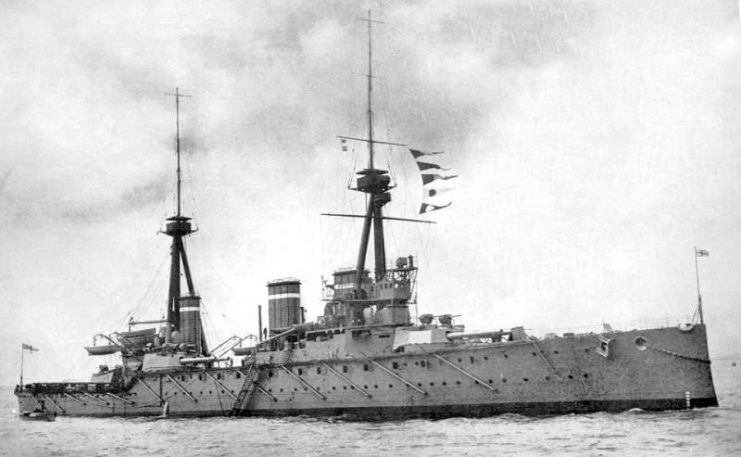 The start of World War II saw increased security and other considerations put an end to Richard Perkins' recognition work while he was in the process of developing an eighth volume covering lighters, cranes, coal hulks and other auxiliaries.
Some of his drawings for this part are often quite basic by his usual standards, but the proportions and attention to form are just as strong as in his earlier work. It is lovely that the National Maritime Museum were keen to show his work in progress along with the completed volumes.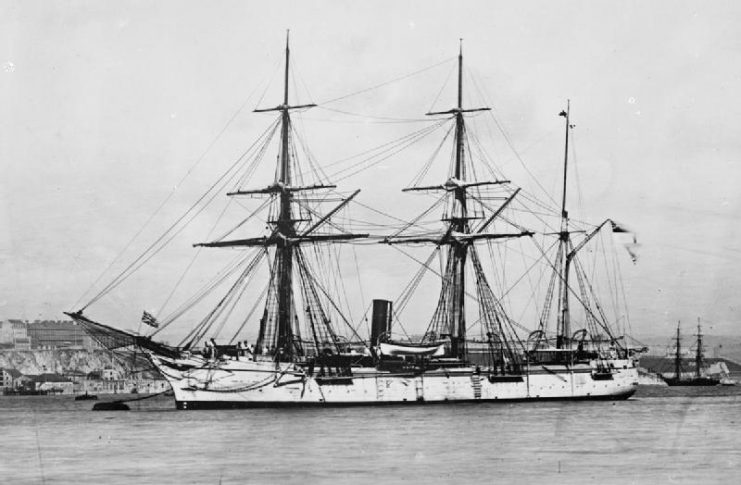 What a shame he could not continue with it. We can rest assured his work is still of considerable value today helping historians identify the lives of ships long since lost. This makes the work of Richard Perkins all the more remarkable. Pen and ink line drawings and concise notes on each type and class are far more than just attractive artefacts.
What I would like to see next is a collection of Richard Perkins photographs published in either a single volume or as another series. He was as talented with a camera as he was with a pen.
Ok, these books are on the niche side but they are things of beauty and lovers of warships and the development of naval architecture from well over a century will find much to admire. The conundrum for me is deciding where I am going to put all seven volumes of these huge books. This in itself is no hardship.
Reviewed by Mark Barnes for War History Online
BRITISH WARSHIP RECOGNITION
The Perkins Identification Albums
Volume V: Destroyers, Torpedo Boats and Coastal Forces, 1876-1939
By Richard Perkins
Seaforth Publishing
ISBN: 978 1 5267 1112 0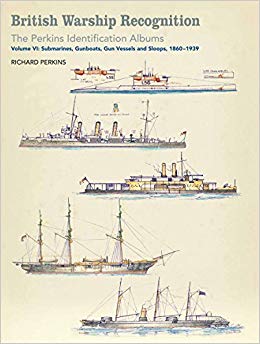 BRITISH WARSHIP RECOGNITION
The Perkins Identification Albums
Volume VI: Submarines, Gunboats, Gun Vessels and Sloops, 1860-1939
By Richard Perkins
Seaforth Publishing
ISBN: 978 1 5267 1116 8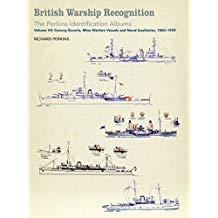 BRITISH WARSHIP RECOGNITION
The Perkins Identification Albums
Volume VII: Convoy Escorts, Mine Warfare Vessels and Naval Auxiliaries, 1870-1939
By Richard Perkins
Seaforth Publishing
ISBN: 978 1 5267 3738 0