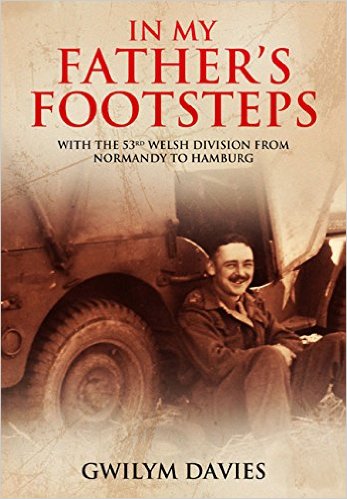 Events in Normandy and the disaster at Arnhem tend to have a superficial effect of diverting attention away from the overall campaign of 21st Army Group in North West Europe.  It was a hard fought and bloody campaign inflicting a constant strain on manpower and resources.  The Anglo-Canadians' options were limited by the knowledge replacing casualties would always be an issue and, indeed, by the latter stages some major units, notably the 50th Northumbrian Division, were broken up to reinforce others.
Untested divisions that had trained for years in Britain found the reality of battle something of a shock while veteran units brought back from campaigns in the Mediterranean had many lessons to learn in their new environment.  For the British it would mean a quick and brutal learning curve but, not unlike the Great War, by the end the army possessed some of the toughest and most resourceful veteran soldiers to be found anywhere on the continent. They may not have had a quiet war but these men have tended to enjoy a much more quiet history with nothing like the media attention enjoyed by their American allies.
One of the great successes of the British campaign was with artillery and at a divisional level, the bonds between gunners and infantrymen was often very strong. Admiration for the gunners was generally high, especially for the batteries of 25 Pounders pouring fire in support of the advancing infantry. This book by Gwilym Davies goes a long way to explain how it all worked in this very readable account of the war experienced by his father serving with 497 Battery of the 133rd Field Regiment Royal Artillery from Normandy to the Elbe.
The book is made up of sections transcribed from Captain GH Davies' diary entwined with a history of the campaign of the 53rd Welsh Division. There is a good amount of detail and interesting anecdotes and the image this builds is very strong. The reader will certainly not come away with a false impression of gunners living comfortably miles behind the advancing troops. For 25 Pounder batteries the war was always up close and personal.
I really enjoyed this book and took a great deal from it. There were times when I would like to have heard more from Captain Davies and there were moments when the book felt a bit like one of those solid divisional histories from the war published in the 1950s.  But do not let this detract from a satisfying read that will add much to your knowledge of how 21st Army operated on the continent.
Reviewed by Mark Barnes for War History Online.
IN MY FATHER'S FOOTSTEPS
With the 53rd Welsh Division From Normandy to Hamburg
Pen & Sword Military
ISBN: 978-1-47383-354-8