The Images of War Series
It is often the case that when preparing a book the author will collate enough material to fill several. It is also true that the urge to collect stuff has an influence on proceedings. The thorny question of what to do with it all will almost inevitably rise to the surface at some point. I've enjoyed previous works published by Ian Sumner with Pen & Sword and I'm quite certain this volume fits into the scenario I have described. Aren't we lucky?
For the benefit of first timers, this offering is part of a long-running series of photo archive books in the Images of War range. Just as in any series of this duration and scope you can be sure some genuinely brilliant stuff has been produced while other titles have seemed more workmanlike.
I have been editing my library of late but found it difficult to part with the many books from this range so the vast majority won't be going anywhere. I am a fan.
The French Air Force in World War I
Mr. Sumner's substantial knowledge of France during the Great War is used to full effect with this very pleasing book. He has drawn on leading collections of archive photography to bring us a genuinely fascinating look at French military aviation beginning with the pre-war era when the pioneers were at work amid competition between different arms of service seeking to control the potential and the doctrine of how to operate the new weapon, such as it was.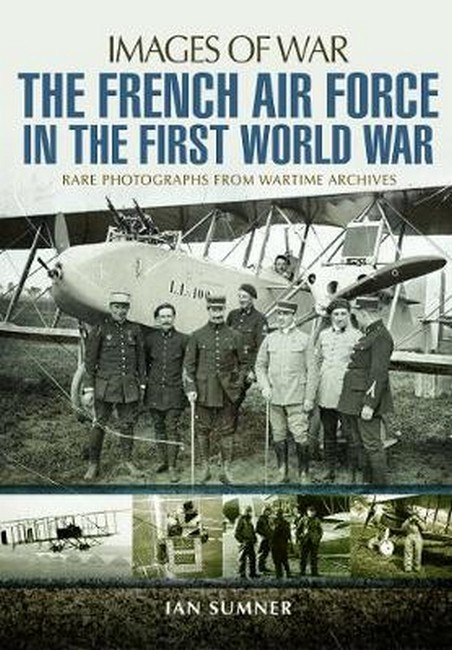 THE FRENCH AIR FORCE IN THE FIRST WORLD WAR
By Ian Sumner
Pen & Sword Aviation
ISBN: 978 1 52670 179 4
Hot air balloons, glue, string and bracing wires may be the stuff of the hardware in our collective imagination, but it is the people who matter most here. The quality of the archive photography helps bring them to life and it is admirable that we don't just see aircrew and senior ranks, but also the men who did so much of the hard work to keep the aircraft flying – building hangars, doing repairs and so much more. We see armorers and mechanics and many other important cogs in the wheel.
This sort of imagery underlines the thoroughness of Mr. Sumner's research and his commitment to making a very good book. As such this makes this book the ideal companion to the author's King's of the Air, but this book very much stands up on its own two feet and I have no qualms about recommending it.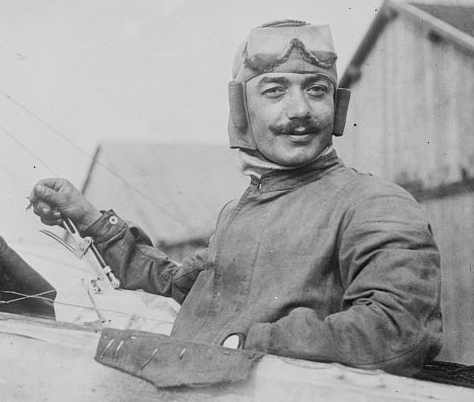 German Half-Tracks
To underline the variety of this series we need look no further than this next offering from the prolific Paul Thomas. While a lot of people get wrapped up in German tanks from the Second World War, the vehicles that really drew me in as a youngster were the half-tracks we associate most with the Wehrmacht. I was a particular fan of the 8-ton Sd.Kfz.7 that I could build through the magic of an Airfix kit accompanied by an 88mm gun.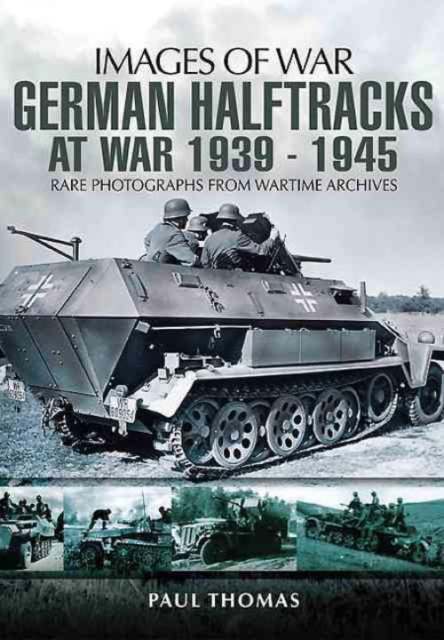 GERMAN HALF-TRACKS AT WAR 1939-1945
By Paul Thomas
Pen & Sword Military
ISBN: 978 1 84884 482 7
Things were taken a step further when Tamiya produced theirs and I sometimes wish that model had survived amongst my treasures from the time. Getting to see a running example of these vehicles in the flesh was pretty cool and I just wish my snaps of it had been better.
The many and varied half-tracks used by the Germans run into numbers that defeat my powers of retention, but I know what I like and like what I know (sorry Genesis fans) and this book ends with a helpful appendix identifying many of them.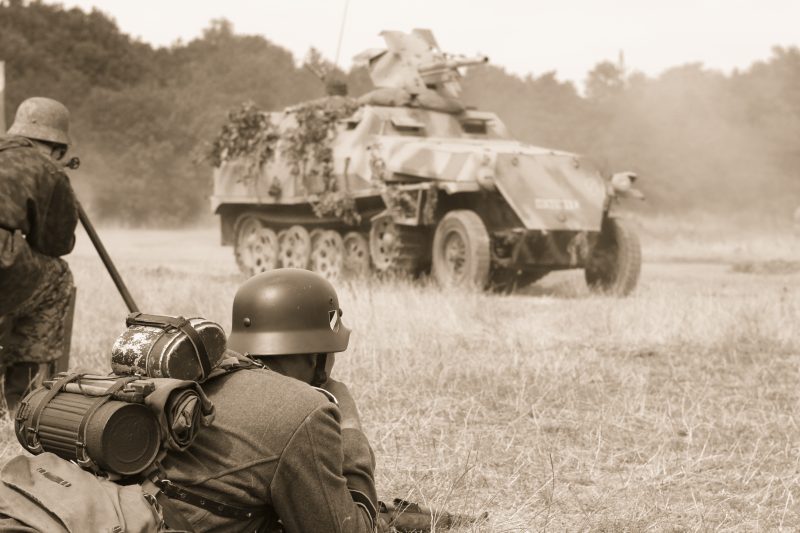 The half-tracks, perhaps more than many other forms of equipment, illustrate the broad thinking of German engineers and their capacity to adapt vehicles for so many situations. But they also serve to show why a failure to standardize to greater degree undermined the German armaments industry.
Regardless of all this, I just like looking at pictures of these vehicles. The armored versions are kinda cool, but it is the soft-skinned prime movers that continue to attract me the most. From the little Demag D7 to the mighty FAMO, these vehicles are the very stuff of World War II.
This is a tidy and straightforward book filled with some excellent photographs. Mr. Thomas' assertion that the German half-tracks were versatile, sturdy and reliable sums them up perfectly. His account of how and where they were used does a good job.
This book embodies the sort of entry-level reading I heartily recommend to anyone getting into the military history of this sort. It works for photo collectors, model makers and anyone with a strong interest in half-track vehicles. While it has been published previously in a different format back in 2012, it really works in the Images of War range. It is just the sort of book I like for a quiet browse in restful moments and I commend it to the house.
Reviewed by Mark Barnes for War History Online