I've got books coming out of my ears but one that caught my eye is this tidy release from Casemate in their illustrated Militaria range. The Eastern or Russian Front, call it what you prefer, is not my top aspect of WW2 history in terms of depth of knowledge. The scale of the campaign is colossal and this is reflected in the book in front of us.
The book takes us through the first two years of the Nazi campaign against the Soviet Union. This is much-trodden ground and making it interesting to a general reader like myself is something of a challenge for the publisher. I'm happy to say that this is a neat and well-presented book that does a good job.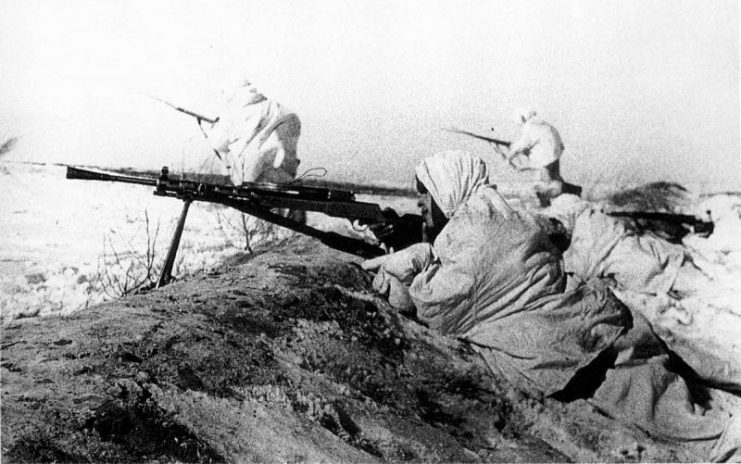 The use of photography is excellent, aided by the quality of the reproduction. I know from personal experience that Casemate knows how to use photographs to their full potential and they certainly did so with my first book. They are able to call on a quite prodigious resource of material and this book comes from the vaults of Histoire & Collections in France.
All the elements are here that help underpin our imagery of the campaign in Russia with vast landscapes and warfare on a huge scale. The expected stream of knocked out Russian tanks, vast numbers of prisoners and the imbalance of the fighting qualities of the Axis and Soviet forces at that stage are revealed in detail. Whether there is anything new here misses the point.
This is another of the sort of book I think should appeal to people new to history, especially younger readers. As ever, there is much for model makers and living history buffs to use and even photograph collectors will take something from it.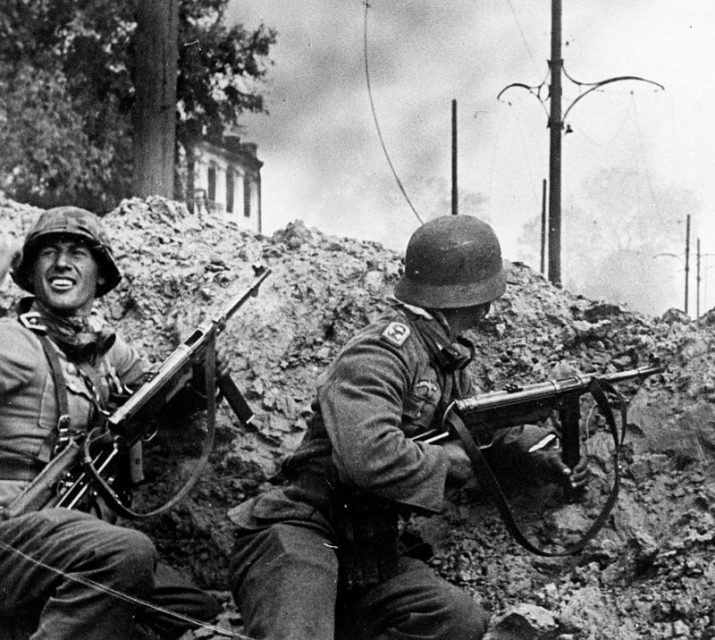 I liked the images of T60 tanks and armoured farm tractors in addition to all the Russian and German stuff we expect to see. The book does well by showing the range of British and US tanks supplied to the Soviet Union. The dear old Valentine was popular with Russian crews but its poor main armament was just as much a liability on the Steppe as it was for the British in North Africa. The same goes for the Matilda II.
I was surprised to see M3 Stuarts and pleased to see M3 Lees. Aircraft images show wrecked Hawker Hurricanes and the Germans using Henschel Hs123 ground attack biplanes. There is even a Junkers Ju86 and some very interesting naval pictures to add to the story.
The book is just the right size and very attractive in its design and this should appeal to a wide audience. There is also a digital version if that sort of thing appeals to you. M Buffetaut knows what he is about while the translation by Hannah McAdams and extra stuff by Ruth Sheppard helps the package roll along nicely. All in all, if you are on a budget, you cannot seriously go wrong with a book like this and I am happy to recommend it.
Reviewed by Mark Barnes for War History Online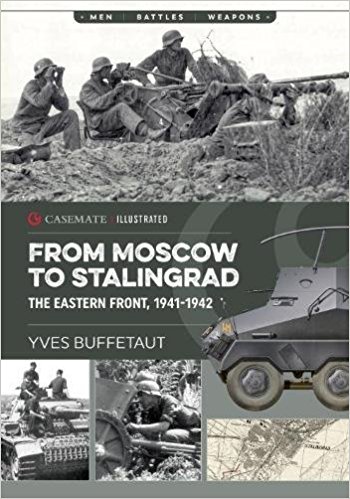 FROM MOSCOW TO STALINGRAD
The Eastern Front 1941-1942
By Yves Buffetaut
Casemate Publishers
ISBN: 978 1 61200 6093