Tank lovers on a budget will be interested in this pair of titles written by the old hand Anthony Tucker-Jones. He is a prolific author of the sort of stuff on view here and has written a number of books in the Images of War series.
This time round we get volumes on the Panzer III and Panzer IV. Straight up, I have to say there are quite a number of books about these tanks already and they come in all shapes and sizes. It is important, however, to keep in mind that this series of books is produced with enthusiast friendly prices on the back cover. They do a job of work and usually have something that makes the expenditure well worthwhile. Such is the case here.
I cannot add anything new about these tanks. I have seen the Pz III at Bovington run a few times and have run around a mock battlefield in the wake of a replica built on an FV432. To me there is something attractive about the tank and it's role as a workhorse is something I keep in mind. Tigers and Panthers are the sexy beasts while the Pz III and also the Pz IV are the yeomen, a bit like the sibling of your best mate from school – the one you liked but never really fancied.
These tanks were essential and did all the really dirty work before the glamorous stuff turned up to take the plaudits at the end.
Both books break the tanks down into models and variants. I like the fact Mr Tucker-Jones acknowledges the PzIII as a beast of burden and the PzIV as Hitler's rock. Clever stuff. The latter also comes with additional colour artworks by David Lee Hemingway.
These books are competitively priced and within reach of younger devotees of military history. The range is varied and a bit random, but I like that idea. These two will be useful to those seeking a succinct general history of the tanks that took Hitler to the English Channel and the suburbs of Moscow. What's not to like?
THE PANZER III
Hitler's Beast of Burden
By Anthony Tucker-Jones
Pen & Sword Military
ISBN: 978 147389 105 0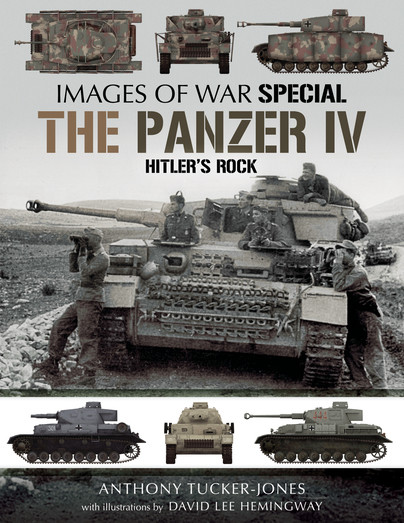 THE PANZER IV
Hitler's Rock
By Anthony Tucker-Jones
Pen & Sword Military
ISBN: 978 147385 675 2
We have looked at previous volumes of Richard Perkins' wonderful identification albums and this latest book is just as magnificent as it's predecessors. It's the weekend and I have a lot of chores to do, so could you just return to my earlier reviews to learn about Mr Perkins? No, ok. Richard Perkins was one of those unsung geniuses we read about who built a huge library of beautifully executed drawings picking out the details of ships of the Royal Navy going back into the 19th century. The big battleships and battleships were a natural attraction, but he was interested in everything and all the phases of a ship's life from front line champion to dirty coal hulk. He did not miss a trick. Mr Perkins was still building his collection of drawings and notes when World War II started, ending his activities.
Happily for us his archive is in the care of the National Maritime Museum at Greenwich in London These large-scale books have produced sympathetically and with some style. This is the second volume looking at cruisers from 1865 to 1939. I do not know how many more there will be in the complete series, but I absolutely love them. Aficionados of warship photo archives will find them incredible useful. It is surprising how many photos are either uncaptioned or offer little info. These books will help you be sure of what's what. They have been a big help to me with a project I am working on. More please.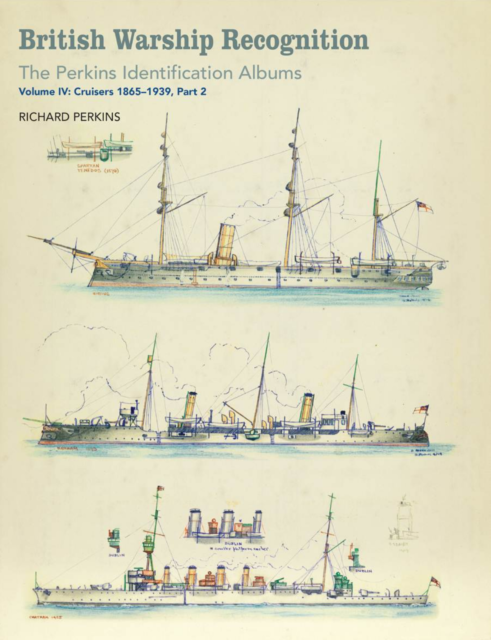 BRITISH WARSHIP RECOGNITION
The Perkins Identification Albums
Volume IV: Cruisers 1865-1939, Part 2
Richard Perkins
Seaforth Publishing
ISBN: 978 147389 149 4
We stay on the nautical theme with this wonderful book featuring the many and varied battleships of the French Navy from the 19th Century to the start of World War II. The authors are no fools, quickly recognising how ships were not just around for a particular conflict. They had lives stretching sometimes decades and this is reflected in this book. The authors take us through the range of classes and give us a history of operations. The section taking us to World War II reflects the sad situation placed on the French Navy in 1940 and the still difficult events of Mers-el-Kabir when the Royal Navy attacked.
When it comes to the Great War the only French ship I had heard of is the tragic Bouvet lost in the wayward attempt to subdue Turkish forts in the narrows of the Dardanelles so an Anglo-French fleet could pass into the Sea of Marmara to threaten Constantinople (Istanbul) in 1915. This was part of Churchill's dream of attacking the 'soft underbelly' of Europe and it failed miserably. I have stood looking out over the waters where the Bouvet went down taking over 600 men with her after she hit a Turkish mine. Those brave Turks were no fools and would prove it ten times over when the Allied landing force arrived some weeks later. It was all one mighty cock up from start to finish.
If you look at the warship related stories on pages associated with War History Online you will often see images of sometimes bizarre looking ships bristling with guns and intent built by the French either side of the Dreadnought revolution. A single image is a superficial thing, but it can invite scrutiny and further interest and if you count yourself as someone who has caught the warship bug then this book will be an essential piece of your library.
The authors have done us a fantastic service here. The archive photography is wonderful and the presentation of facts, figures, people and history is something of a joy. I absolutely love this book and am sure Seaforth will continue to produce this sort of stuff for years to come. Bring it on.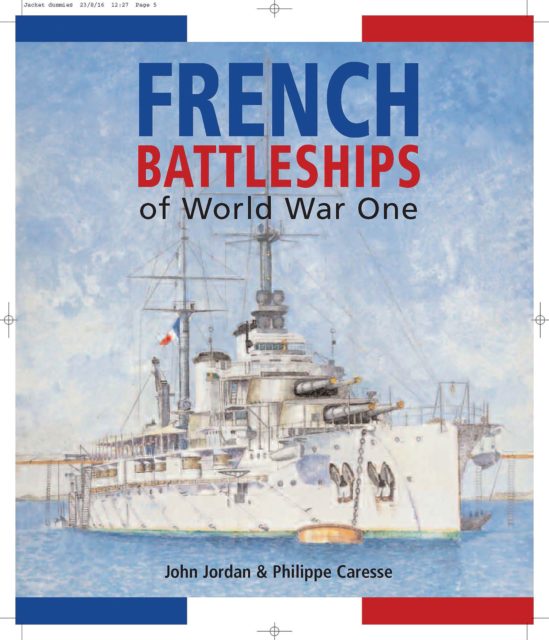 FRENCH BATTLESHIPS OF WORLD WAR ONE
By John Jordan & Philippe Caresse
Seaforth Publishing
ISBN: 978 184832 254 7
Reviewed by Mark Barnes for War History Online