The fat man in the red suit is getting ready to fire up the reindeer for another busy night and this seems like a good opportunity to share ideas for presents. Our friends at Pen & Sword have sent in a number of books from their successful Images of War series for me to comment on. Regular readers of this page will know the rules by now but it has to be said I have found this range to be a bit mercurial at times. There have been some classics, many thoroughly good books and the occasional failure. My view is only one opinion but the proof is in the reading. Suffice to say this is range is fantastic value for money.
First up is Otto Schwink who comes to us from beyond the grave with this interesting compendium of material from his book The Germans at Ypres 1914 which was first published close to a century ago. The huge range of images is as fascinating as any gathering of Great War era German stuff can be. There are one or two you will recognise, but many more that are less familiar. The usual formal looking images are mixed with news photos of the Germans on the march. We see recruiting scenes, trench life with men 'chatting' and quite a number of other scenarios. I always like the postcard portraits of soldiers in full rig and this collection does not disappoint. The fact is a man in a Pickelhaube always looks impressive. The book concludes with a chapter on the service of Adolf Hitler. This is an adjunct to the Schwink material and while it is interesting, I am unsure what the reasoning was to include it here. But it is what it is.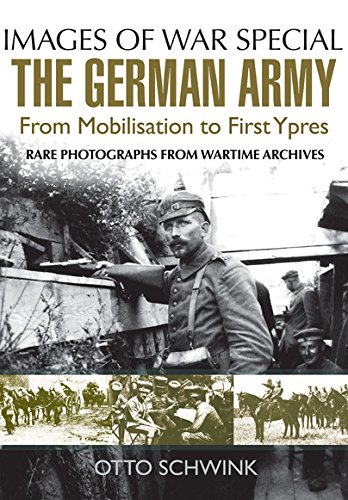 THE GERMAN ARMY
From Mobilisation to First Ypres
By Otto Schwink
ISBN: 978 1 47383 780 5
Next up is Barry Pickthall with his look at the life of Manfred Von Richtofen. The chief aspect of interest to me is that the book is built from a collection of negatives and prints the author bought at a book fair. I am heartily sick of hearing how people pick up stuff like this at yard sales and flea markets because this sort of good fortune never happens to me. Envy aside, the big question of where this material emanates from is intriguing to say the least. Being a photo archives professional of 38 long years I am hooked on this sort of stuff.
I have to say the book itself does a straightforward job. There are a number of well-known biographies of the great ace in addition to versions of his own autobiography going back to the years immediately after the Great War. I don't see what this one really adds to all this, but for the new reader it is entertaining and concise. How rare the images are is a moot point, but in terms of a decent look at the Red Baron, it does things well enough.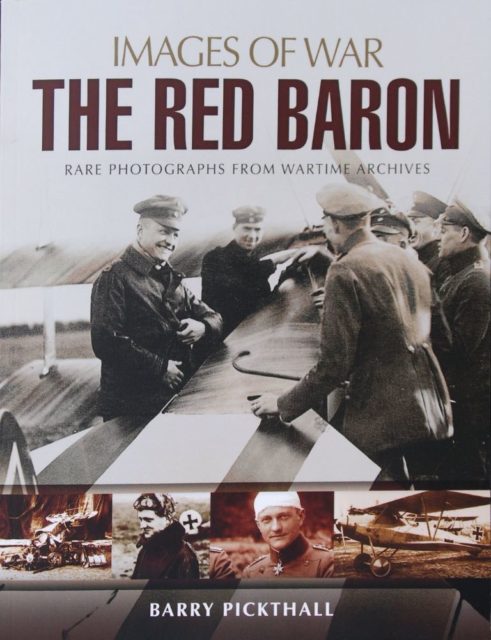 THE RED BARON
By Barry Pickthall
ISBN: 978 1 47383 358 6
Anthony Tucker-Jones is no stranger to this corner of WHO. He returns with this very useful look at German self-propelled weaponry from World War II. There are chapters for the Sturmgeschutz III from Ausf A to G, the Sturmhaubitz 42, the Sturmgeschutz IV and Jagdpanzer IV in addition to the 70(V) and 70 (A). We see the Marder I, II and III and the ever-popular 38(t) Hetzer.
There is no messing about with this book.
The photo selection is pretty spot on and the text does a solid job of work. This book will prove useful for budding model builders, especially those who have mastered the wonders of making dioramas. It will also be of great use to people looking for general histories of German armour and it benefits from the insight of an author who has written a lot of tank books in the last fifteen years or so. This one is a keeper.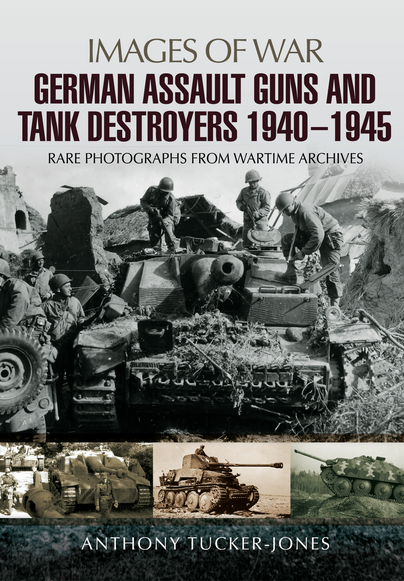 GERMAN ASSAULT GUNS AND TANK DESTROYERS 1940-1945
By Anthony Tucker-Jones
ISBN: 978 1 47834 599 2
Michael Green has written some superb books for this series and he continues in that vein with this stunner looking at the vast range of wheeled AFVs used by US forces back to the very start of automotive weaponry. The book appears to be as encyclopaedic as it is entertaining. The use of photography has been handled with intelligence and the quality of the text is as impressive as ever. I really like this book. Mr Green knows his stuff and it really shows.
This book will appeal to model makers and general enthusiasts alike. We see all the vintage classics from White and follow through in to the era of the M8 armoured car, Staghound etc. Cadillac Gage armoured cars and gun trucks from Vietnam lead us into the modern era of LAVs, armoured Humvees and Stryker. I met a tank officer who told me the British Army is taking a hard look at the Stryker range. It will be interesting to see how serious they are. Needless to say the book concludes with the range of armour developed for use in Iraq and Afghanistan. It seems likely that this kit will stick around for some time to come. This book is the pick of the bunch in this round up.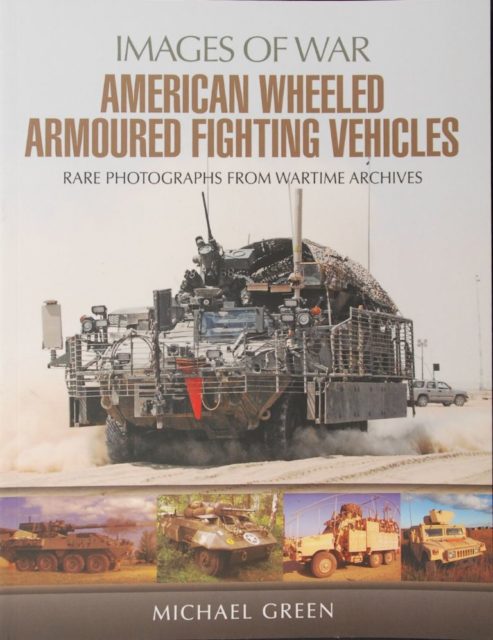 AMERICAN WHEELED ARMOURED FIGHTING VEHICLES
By Michael Green
ISBN: 978 1 47385 436 9
Reviewed by Mark Barnes for War History Online.