Certain events from World War II in Europe appear to have a never-ending appeal to historians old and new; whether they be professional or cheerfully amateur.  The simple truth is that the ever-changing face of the people following our shared history means a continuous market for authors and publishers, and, indeed, I've jumped on the bandwagon, myself. We all have our favourite books and particular writers and it is also true that there are aspects to the great campaigns that keep bringing us back like wasps round a sticky jam jar. We can't help ourselves.
As a serious devotee of archive photography and battlefield guides I am always pleased to see new and entertaining ways of telling the stories that matter to me and the set of books on view here are a case in point.  This corner of WHO is no stranger to the work of the authors featured today. They have produced consistently fascinating books about the campaign in North West Europe using an intelligent mix of archive and modern photography allied to excellent research and an ability to find entertaining stories from deep within the much bigger one.
First up we head to Normandy, France to take up the history of the campaign there during the hot and dangerous summer of 1944 as the Allies attempted to manoeuvre themselves into a position to breakout across the rest of the country. A previous volume looks at D-Day and the enlargement of the beachheads.
The Normandy Battlefields Bocage & Breakout follows events during the intense fighting through June, July and August that led to the Allies crossing the River Seine before streaming out towards the Belgian and German frontiers. All the best-known facets of the fighting in Normandy are featured. Old hands will be familiar with a good deal of the story but there is plenty to divert even the most knowledgeable readers or those coming to it as newbies.
I am sure the authors would be the first to accept it is virtually impossible to present a new interpretation of such well known and much covered events and I am pleased to see they don't get involved in the nonsense of trying. If time stood still I might be forgiven for asking if we need any more Normandy campaign books but; time and tide wait for no man. Messrs Forty and Marriott provide a seriously entertaining look at events in Normandy from ground level and all points upwards using the perfect mix of facts and dates aligned to genuinely excellent archive and modern photography. I cannot fault this book and thoroughly recommend it.
The same team, or at least the bulk of it, have also created a set of softback titles under the Past & Present banner covering aspects of the wider North-West Europe campaign in what I might call bite size portions. These books are as visually appealing as their hardback relations and have all the attention to detail we have come to expect.  Crucially, they are presented as instalments of the greater story and their format does the thing that appeals to me most in that they are a boon to younger historians stepping out on the World War II trail.  I've highlighted this aspect on numerous occasions and have no worries about repeating myself. These books are great for all ages but the younger me would have loved them and each volume is an ideal present for the history mad youth in your family. These books retail at less than 17 US dollars or just under a tenner in British pounds. They represent bargain reading.
On the face of it someone could be cynical and question the degree of overkill from this writing team and publisher, but I won't hear it.  Regulars on a site like WHO will find things they do and don't like and the same thing happens with books. It keeps us engaged, provokes debate, the need to question and desire to learn more. The greater the range of reading material on our bookshelves or at our finger tips, the greater the opportunity we have to learn from our past. My first real history lesson came in my London primary school class in 1966 when I had to draw William the Conqueror.  I have never stopped learning. Books like these make that education all the more accessible and entertaining. Everybody wins.
Review by Mark Barnes for War History Online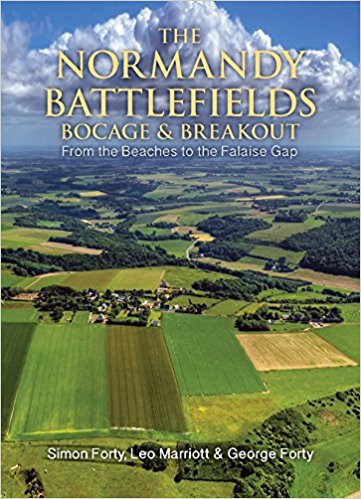 THE NORMANDY BATTLEFIELDS Bocage & Breakout
From the Beaches to the Falaise Gap
By Simon Forty, Leo Marriott & George Forty
Casemate Publishers
ISBN: 978 1 61299 419 8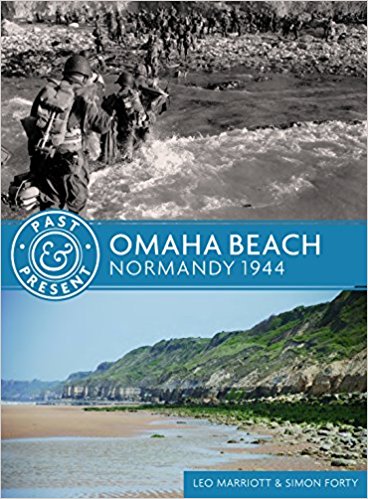 OMAHA BEACH
Normandy 1944
By Leo Marriott & Simon Forty
Casemate Publishers
ISBN: 978 1 61200 425 9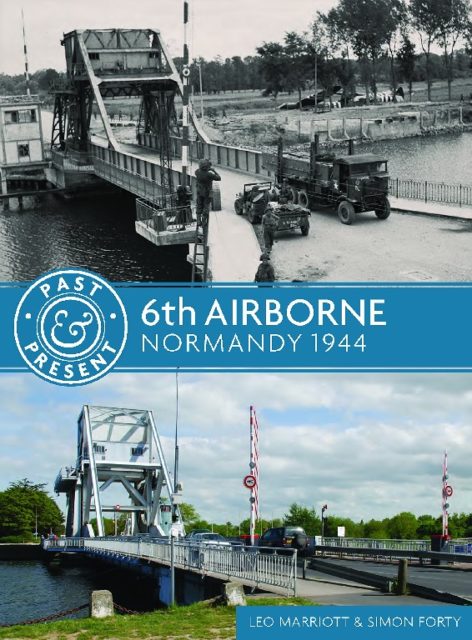 6th AIRBORNE
Normandy 1944
By Leo Marriott & Simon Forty
Casemate Publishers
ISBN: 978 1 61200 421 1
101st AIRBORNE
Market Garden 1944
By Stephen Smith & Simon Forty
Casemate Publishers
ISBN: 978 1 61200 423 5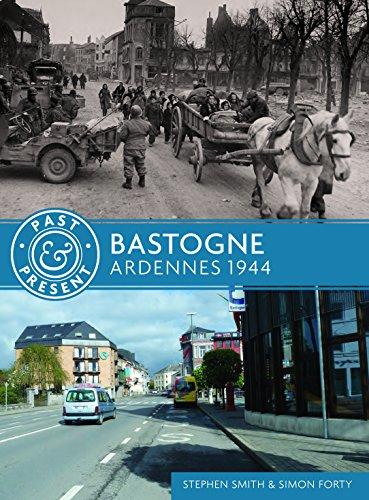 BASTOGNE
Ardennes 1944
By Stephen Smith & Simon Forty
Casemate Publishers
ISBN: 978 1 61200 434 1