Divided We Fall is a close-combat multiplayer game with team-driven strategy at its core set in various immersive battlefields of the Second World War.
Command your squad through WW2. Form well thought out battlefield tactics and execute them effectively to ensure your path to victory.
Hone your skills in fast paced 1 vs 1 real-time battles or join battles with up to 10 soldiers per side; each will require a considerable amount of planning, cooperation, and teamwork.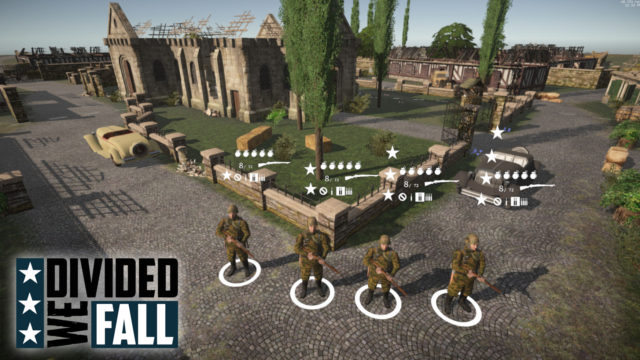 Become a commander by being the highest ranked player on a team. Devise an overall battle plan for your team and assign weapons to your soldiers through an in-game board interface.
To achieve victory as a commander on the battlefield, you must make efficient use of terrain to provide cover for your troops, create deadly kill zones and ambush the enemy. Success hinges on the tactics formed during the planning phase, the effective teamwork between each other and the proper execution of the chosen tactics during combat.
Forge strong bonds of brotherhood in this intense multiplayer combat, for Divided We Fall…
Turn Over To Page Two For More Pictures and the Trailer!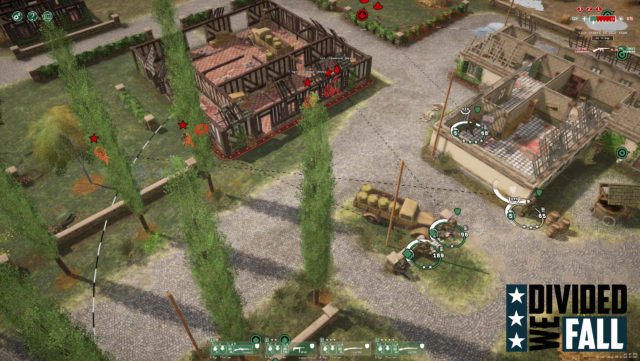 Divided We Fall has the following key features:
Intense battles where tactics and teamwork are key to win battles
Close quarter combat with tactical manoeuvring and ambushes
Squad-based action combined with team play that has a clear military chain of command
Compete with your clan via ranking systems, leader boards, and competitions
Control your fire team successfully and strive to become a general
Use the World War II terrain to your advantage; provide cover for your troops and create deadly kill zones and ambushes.
Kava released the game on Steam on 7th September 2016 and have already received very positive feedback from players. It is the Early Access game, so it is not perfect but is worth a try.
For more info visit games Steam page: http://store.steampowered.com/app/495580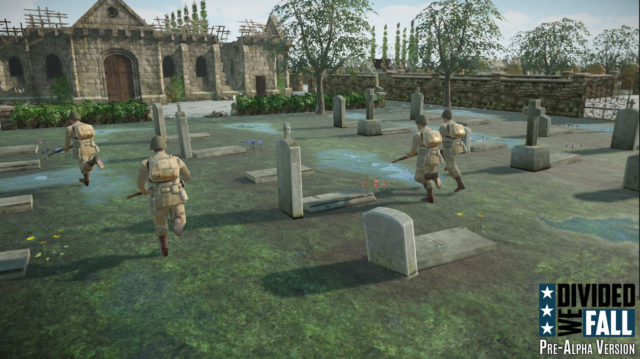 And some feedback from players who played on Steam:
A sequel to Call of Combat, Divided we fall is very promising, but it's very bare bones at the moment. Gameplay elements are all there, combining fast thinking with deep tactics. The game is all about out thinking your opponent, and finding ways to flank, ambush or assault him amidst falling grenades. You got cover, prone, different weapons, and two sides to play as.

Sadly, the tutorial is nearly non-existant, there's no single player game mode (just a very basic "training" game mode where you can play solo or against other players) and a bunch of content is still to be released: more sides (Russians, partisans, British), modding support, and further balancing.

You might want to hold on to your money and wait for further development, but it's quite addictive and enjoyable as it is, and the devs are responsive and fixing bugs.

If you like tactical squad games and RTS, you are probably going to love this

Also, thanks for the GNU/Linux support.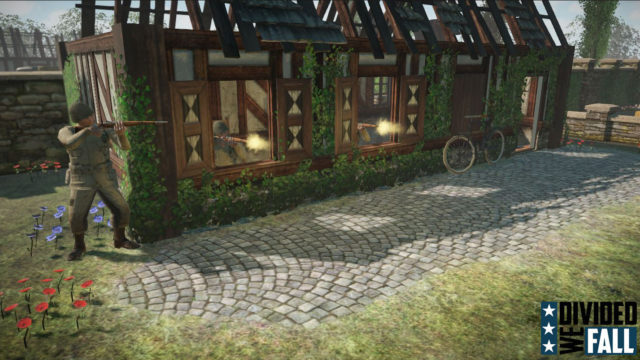 Great game that's been around for many years in various forms. Control 4 soldiers at once, and work with your teammates, to assault and defend objectives on the map.

Some reviews complain about the grenades, but those players likely aren't used to the maps/controls – nade wars are a blast! By far my favorite part of the game.

Nades generally stun, but can kill; cover is extremely effective – flank their cover for high percentage shots, or if you're like me, get up close to throw lots of grenades.. it gets very intense when you can accurately control multiple soldiers at once.

-foobz
https://www.youtube.com/watch?v=Qx7B1NMsA44