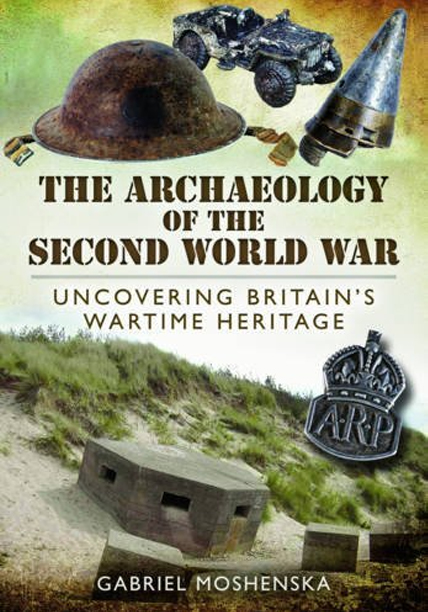 When being asked the question "What do you want to be when you leave school?"
I was always a little timid in my reply. Answers from the other kids varied from the absurd; astronaut, Harrier jump jet pilot, The host of Blankety Blank, a racing driving for Lotus JPS (no one wanted to be a professional footballer back then as there wasn't a Premiership and wages were so low you were expected to buy a pub after you'd retired and marry a former Miss Scotland); to the more classic yet doomed choices of coal miner, manager of Woolworth's and designer for British Leyland. I wanted to be an Archaeologist.
It wasn't the coolest job in the world or the most glamorous. Time Team hadn't hit our screens yet and people refused to believe that it was Indiana Jones' profession …. Sod it I'll tell the teacher, oh and I want to join the army.
A few years later after various jobs I eventually went to college learning about landscapes and ecosystems and Saxon burial techniques. After a while decided to apply for a job in my chosen field (no pun) .Back to Canterbury high street and I found a very large archaeological dig in progress. One of the biggest digs in Britain to date . So BIG it became known as The Big Dig! Time Team was prime TV viewing now and I was ready. Trowel at the ready and army surplus clothing suitably un-ironed, I applied for a job as junior assistant to the junior archaeologist – Junior department. In other words apprentice tea maker and general Roman/Saxon/ mediaeval/ dogs body. Or Baldrick!
Alas, It wasn't to be. The same day a letter of acceptance hit the mat from the ginger bearded gods of the archaeological trust, so did a letter of acceptance from the Engineering department of The NHS with a good salary, pension, benefits and subsidized lunches . My short lived dreams were dashed and I lay back into the glamorous world of broken bedpan washers and commodes and on to diarrhoea and sickness bugs and steam burns. Just to make matters worse, before any scrapings of the Canterbury soil could begin they had to be  rid of all the WW2 bombs and spoil of a city ravaged by the Luftwaffe. It couldn't have been a bigger kick in the Bouncing Betty's if it had tried.
So, what's this got to do with a book review?  Well, quite a lot I guess. Over the years we've all climbed on top of the local pillboxes or sifted through the beaches used as training grounds for D-Day. We've all got a collection of bullets and rusting metal in our sheds and garages. Some of us have massive and expensive military collections. Some are more modest. But the thing that remains is not only do we all share a common interest we never tire of going into a gun emplacement or pillbox and sifting through the soil or reading the WW2 graffiti of soldiers now alas no longer with
us. Who dropped this button? Did the .303 case fall from a Spitfire? Was the soldier who lost his cap badge put on a charge?  As we hold these artefacts in our hands these are the questions we don't want answering in a way. We love the anonymity of it
all.
This book takes a look at a number of sites and explains in brief terms the history and location and connection with WW2. It describes the digs and any finds and who found them. The book is expertly broken down into six chapters: The Home Guard, the merchant mariner, the war child, the P.O.W, the RAF crewman and the air raid warden. The stories are in turn headed under their respective titles. Some are well known to the most casual of WW2 nuts, such as the Welsh Great Escape when seventy German prisoners tunnelled and escaped from their camp at Island Farm in Bridgend in 1945. Others not as common, but equally as fascinating, such as The Naseby Hurricane, the amazing story of a man who recovered a crashed Hurricane from marshland, an aircraft he first discovered as a boy!
There are fantastic links for further reading throughout the book and contacts for named groups and for conducting research. Some of the photographs in the book are a little dull at times and somewhat irrelevant, but that said there a few crackers. It's a great read from start to finish and, if like me, you're a slow reader or only have ten or fifteen minutes here or there in which to read, then the short passages are a godsend. Another delight of the book is you can pick it up and put it down at will and still discover more fantastic facts.  It is well written and extremely informative.
Review by Phil Hodges for War History Online
THE ARCHAEOLOGY OF THE SECOND WORLD WAR
by Gabriel Moshenska
Pen and Sword Books
ISBN: 9781848846418