Thursday 4th October.
At 6.30 there was an optional excursion for the die hard re enactors, with a river assault and crossing in original WW2 boats. I am sorry I haven't any photos of this but here is a link to some on another forum.
http://www.wwiireenacting.co.uk/foru…6277&start=448
Scroll down a bit and you can see some pics of the boats and crew.
By the time they came back we were up and it was pouring down again as they got down from the GMCs I wish I had a video camera, they were soaked through, cold, miserable and dejected. You could almost imagine how the troops felt in 1944.
11.00 we moved off again for the town of Meijel for a static display with a meet and greet the local school kids etc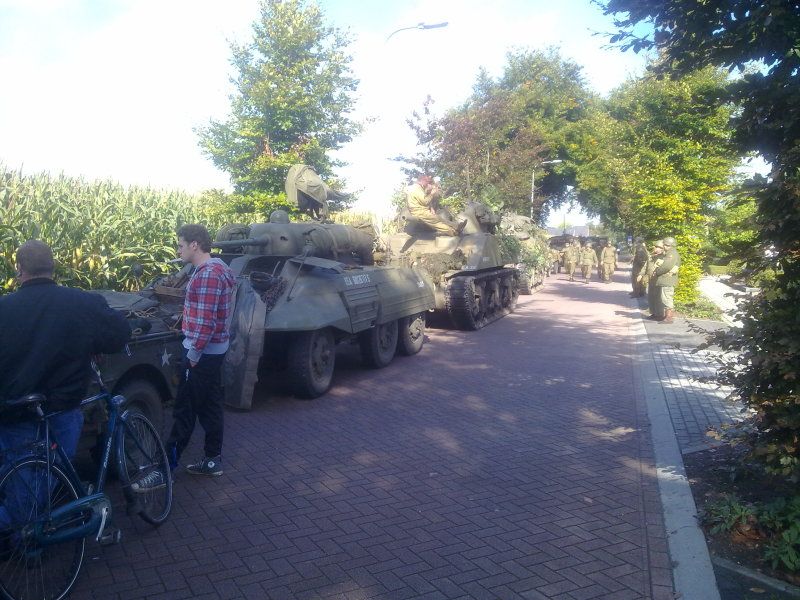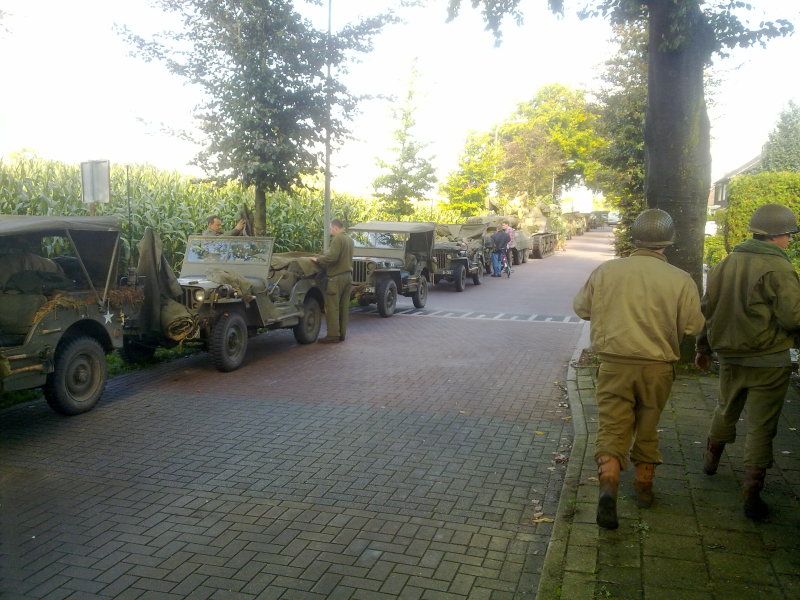 At 15.30 there was another ceremony and wreath laying.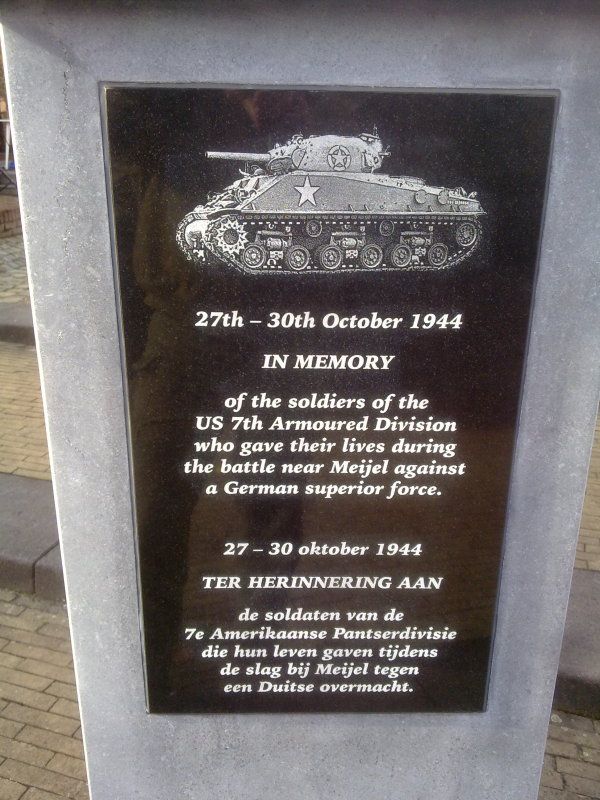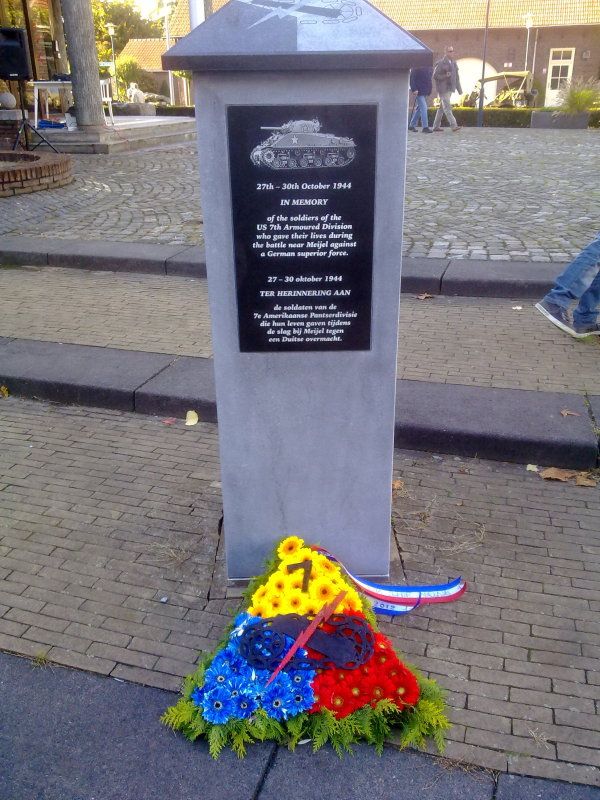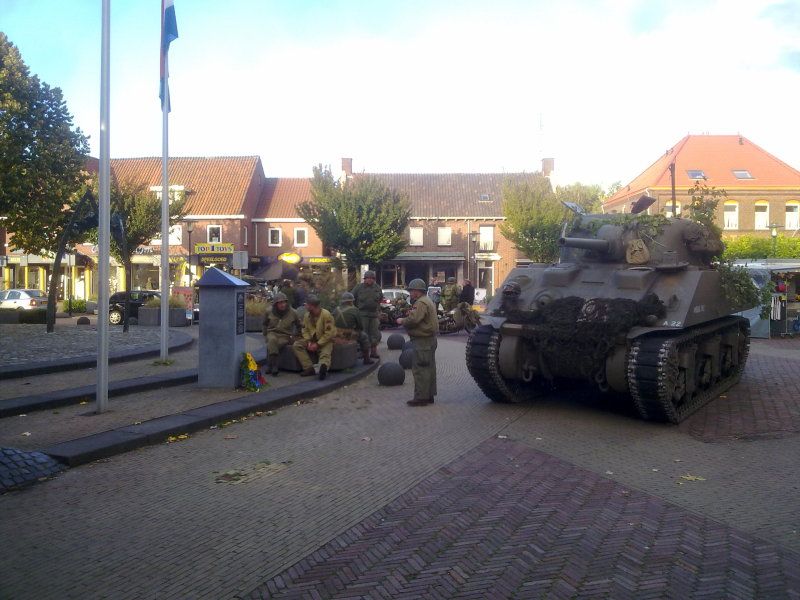 !8.00 we set up camp near the town and had our evening hot meal.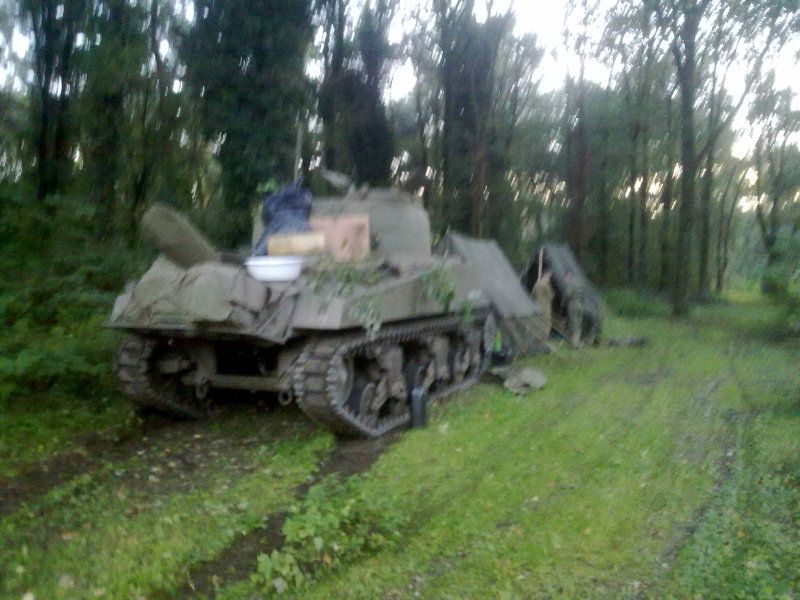 At 20.30 we walked back into town for a lecture and slide show by Neik Hendrix local historian held in the Oranje hotel. The conflict in this area is mostly not heard of because it was overshadowed by "Operation Market Garden" and then "The Battle of the Bulge"
Later after a few drinks we returned to camp and got some more rest.
Jim.