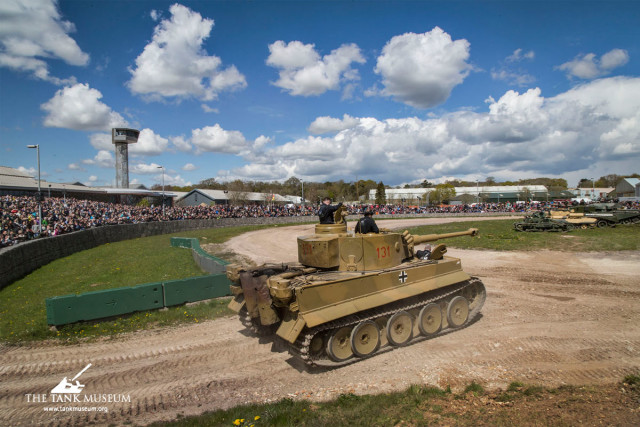 The Tank Museum are offering people the chance to ride in Tiger 131 at this year's Tankfest event, 25-26 June.
The Tiger 131, a formidable weapon unleashed by the Nazis, was painstakingly restored over a number of years by The Tank Museum and is the only one of its kind in the world still in working order.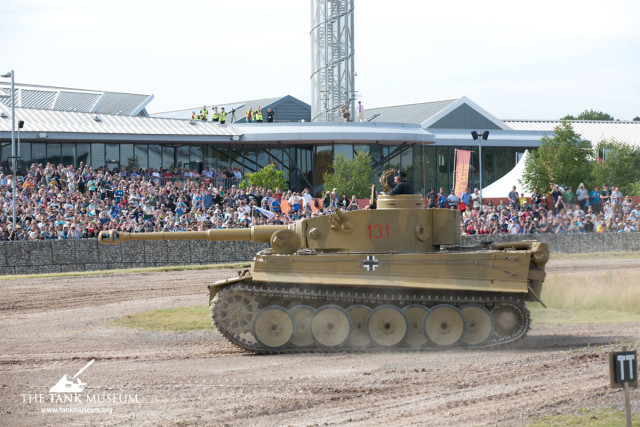 The Tank Museum is now giving Tiger fans the chance to bid for a seat in its most famous exhibit in a special charity auction. The lucky winner will take their seat on 25 June at Tankfest, where over 19000 visitors are expected to gather over the weekend to witness the best display of historic armour in the world.
Museum spokesman David Willey said; "Not only will they be able to attend Tankfest, the winning bidder will actually be able to ride in Tiger 131 itself – the last running Tiger I in the world".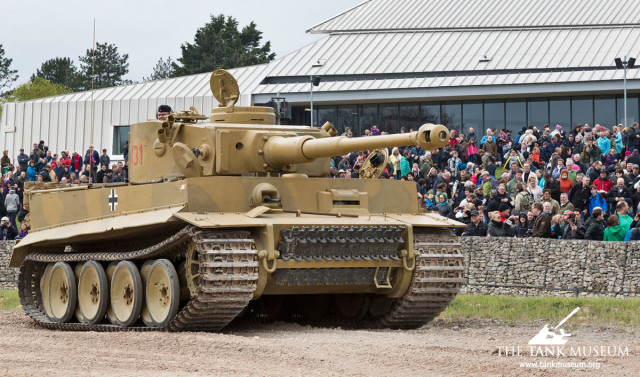 The Museum hopes that the auction, being held for ten days on eBay from Friday 6 May, will raise several thousand pounds for the Museum's Endowment Fund. The Museum will also be holding a separate raffle with first prize as a ride in the Tiger 131, on the Sunday of Tankfest, giving even more people the chance to experience this awe-inspiring machine first-hand.
"Tiger 131 is our most famous exhibit," added David. "We are hoping that this auction and raffle will attract a good deal of attention from Tiger enthusiasts around the world, allowing us to raise much need funds to the support the Museum and ensure that the Tiger can be kept in working order for years to come."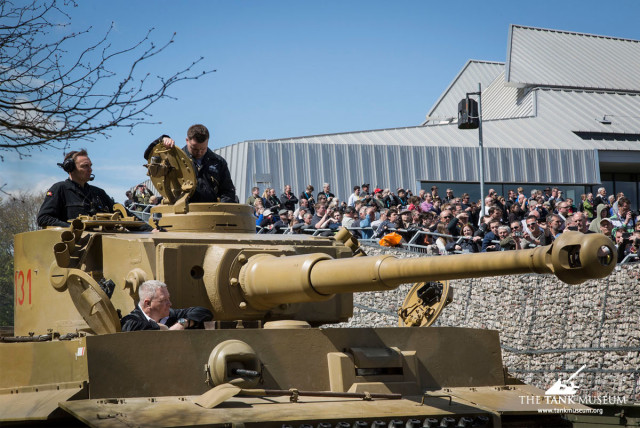 Click here for more information on the Raffle and eBay auction.
Tankfest 25-26 June, the biggest display of historic moving armour in the world, is expected to sell out in the next few weeks. Visitors hoping to attend the event are encouraged to buy their tickets in advance online, where they can save 10%. See The Tank Museum website for more details.
A message from the Tank Museum:
"Please Support Us: As a charity, we rely on public support for all our activities. Our work is funded entirely by people like you. With your support, we can continue to create content. With the right support we might be able to do it more regularly – and can be even more ambitious. Please Click on the Banner Below"