Eager crowds gathered at The Tank Museum on Saturday, for a day dedicated to Tiger 131, the only running Tiger 1 in the world.Almost 4000 gathered to see the Tiger 131. The Tiger 131 was the real star of the Brad Pitt movie 'Fury'. The Tiger tanks were the most feared tank of the Second World War and are often rated as one of the finest battle tanks ever made.
It is quite simply a legend and it is still fascinating people some 70 years after the end of WW II.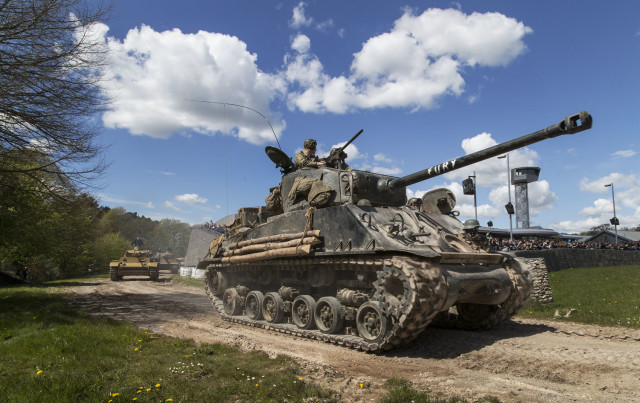 Tiger 131 runs only twice a year, on Tiger Day in April and Tankfest in June, and always attracts huge crowds when it does. This year's Tiger Day was the biggest yet, with over 3500 people flooding into The Tank Museum to see the fearsome machine, that so many know through movies and documentaries.
Visitors were treated to a day of talks and tours on the subject of Tiger and its Second World War contemporaries, as well as an opportunity to see rare objects from the Museum archives relating to the capture of the German tank.
The highlight of the day was the chance to see Tiger take to the arena alongside its Fury co-star, the Sherman tank, with other contemporaries like the British Matilda I. The tanks still have the power to impress after all of these years.
Tiger 131 will run again at Tankfest, 25-26 June, where over 19,000 people are expected to attend over two days.
Tickets for Tankfest are still available online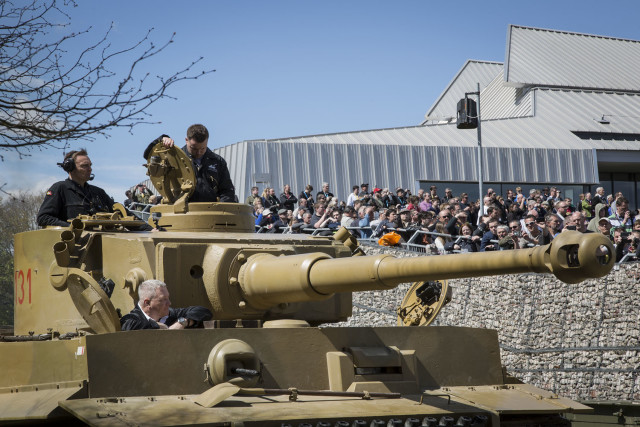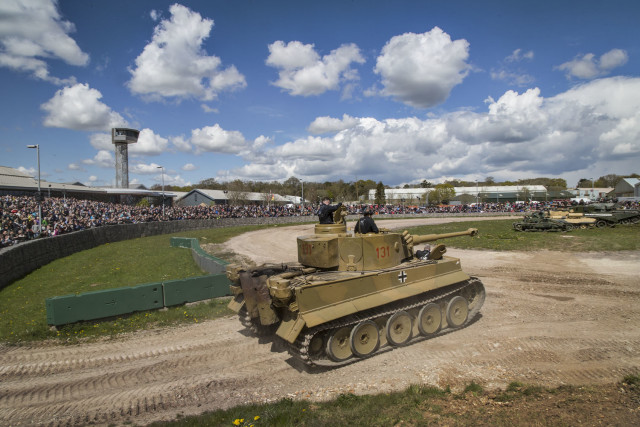 ABOUT THE TANK MUSEUM
The Tank Museum at Bovington in Dorset brings the story of tanks and tank crews back to life.
With over 300 tanks from 26 nations, The Tank Museum holds the finest and most historically significant collection of fighting armour in the world. These range from the world's first ever tank, Little Willie, through to the British Army's current Main Battle Tank, Challenger 2.
At the museum, you can see for yourself the entire history of tank warfare, from WW I to the present day War on Terror.
Eight powerful exhibitions tell the story of armoured warfare spanning over 100 years of history. As you explore the Museum's seven large halls, you come face to face with tanks and hear incredible true stories from the last century. It is quite an experience.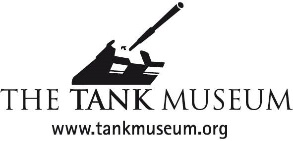 The Tank Museum is an independent Museum and registered Charity.
http://tankmuseum.org/home
A message from the Tank Museum:
"Please Support Us: As a charity, we rely on public support for all our activities. Our work is funded entirely by people like you. With your support, we can continue to create content. With the right support we might be able to do it more regularly – and can be even more ambitious. Please Click on the Banner Below"