By Adam Smith
News from the Workshop
The restoration of That's All, Brother began in earnest back in November at Basler Turbo Conversions in Oshkosh, WI. The first portion of work is what we are calling the "heavy engineering phase" and will last until Fall 2016 (at least).
This will address the major mechanical and structural issues, providing us with an airplane that is flyable and ready to enter the "completion phase" that focuses on creating an authentic interior and exterior. The most time-consuming and expensive task during the first phase is dealing with airframe corrosion.
An estimated 3,000 hours of labor… gulp… is required on this item alone. You can see some of the progress in the photos below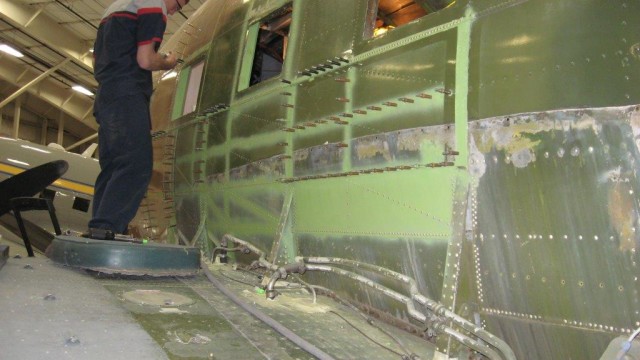 The Hunt for Parts
We're actively seeking parts that will help us in the completion phase of the restoration. The goal is to represent That's All, Brother's wartime appearance and equipment as accurately as possible. Basler Turbo Conversions, who have been accumulating C-47 parts for decades, kindly opened the doors to their stores. Also, some of the Kickstarter funds were used to purchase a fully populated C-47 instrument panel, and a large collection of parts removed from the long-term C-47 project "Round Trip" (the airplane's new owners decided to move in a different direction). And we would like to thank the EAA Museum in Oshkosh for donating a rare Rebecca receiver in mint condition.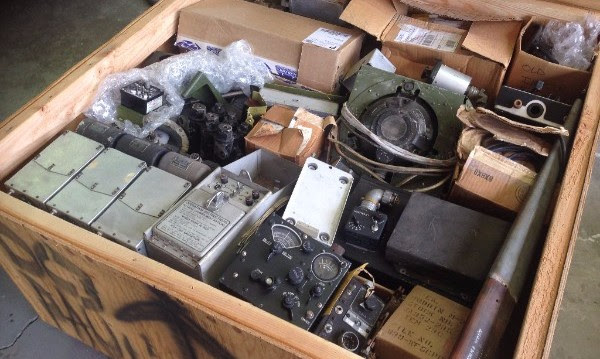 So, progress on acquiring parts has been excellent. The top three items remaining on our "wish list" are:
SCR-717 Radar
Radome to house the SCR-717
Exhaust stack flame arresters
We have learned that NOAA used the SCR-717 set and radome after the war as a very early weather radar unit. This is probably our best avenue of enquiry. A museum in England does possess a radome and has offered it as a pattern to make a replica. As for the flame arresters, we are still in the process of trying to understand exactly which type were fitted to That's All, Brother. Study of the available materials shows them to be of a nonstandard variety. If you can help, please drop us an email.
"Old Moe" Items in Normandy Museum
That's All, Brother supporter Butch Stevens from Florida visited the new Dead Man's Corner museum at Carentan in Normandy. Butch was extremely impressed by the full-size C-47 motion simulator in the museum. He also spotted a display of items related to Col. George Van Horn Moseley Jr, commanding officer 502nd Parachute Infantry Regiment and the first man to jump from That's All, Brother on D-Day. The items included Old Moe's unique jump suit, helmet and the Purple Heart he received for the broken leg he sustained on landing. The museum's display also identified Old Moe in the film footage shot at Greenham Common on the evening of June 5, 1944.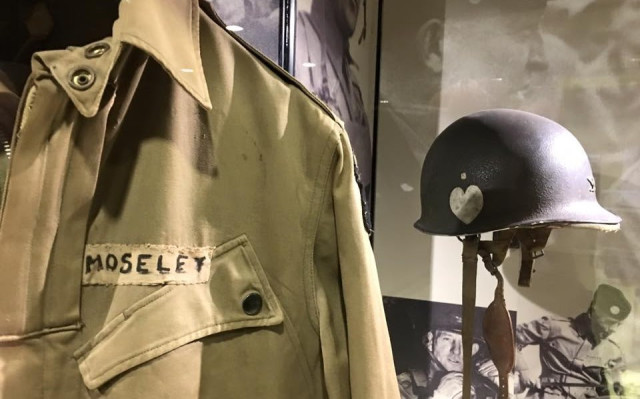 TAB's Return to the U.S. in 1945
Hans den Brok maintains an excellent website and Facebook page dedicated to the men of the U.S. AirborneTroop Carrier units of WWII. With the help of Patricia Overman from the National WWII Glider Pilot Association, Hans discovered the original orders, crew and passenger manifests for the return flight of That's All, Brother to the USA, dated July 1945. Link to Page 1 and Page 2. Thank you Hans and Patricia!
RC Version of That's All, Brother!
Fans of the C-47 Skytrain is a great Facebook resource for anyone with the slightest interest in the subject. For the past few weeks we have been watching with great interest the progress of Owen Morgan as he built a flying RC model of That's All, Brother. As you can see from the photo, Owen did a great job and reporting on the first flight he wrote: "She made two sorties and flew beautifully. A very stable and well behaved plane! She has great presence in the air. (Don't tell anyone I put her through a loop and a roll)."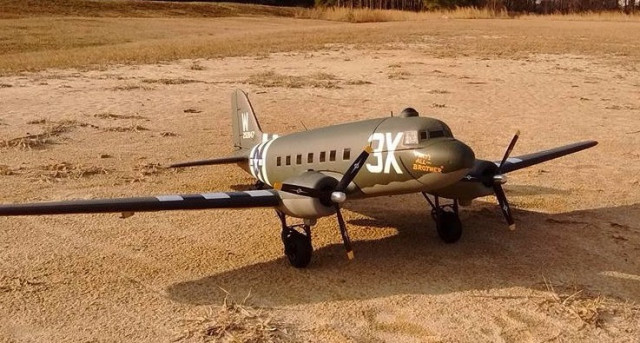 Flight Simulator Model, Too
Jan Kees Blom used modeling skills of a different (digital) kind to create this fantastic version of That's All, Brother. Lots more photos can be viewed here and if you're a Microsoft Flight Simulator enthusiast and want to download the actual files, they can be found here. Nice work, Jan!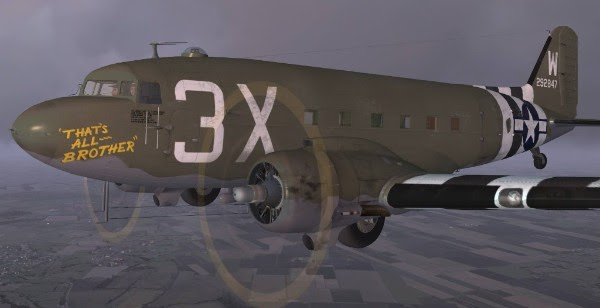 Normandy 2019
We were contacted by Peter Braun from the Netherlands, who organized the "Daks Over Normandy" event for the 70th anniversary of D-Day in 2014. He has already begun working on the 75th anniversary activities for 2019, which will be the last major anniversary that veterans will be able to attend. We told Peter that we'll move heaven and earth to make sure That's All, Brother is there!