The Pegasus Bridge Memorial Flight will commemorate the "Coup de Main" operation carried out by men of D & B. Companies, 2nd. Battalion Oxfordshire & Buckinghamshire Light Infantry, who were air landed by Horsa Glider after being released from their Halifax tug aircraft on D-Day the 6th. June 1944 by 298 and 644 Squadron RAF.
At 26 minutes past midnight the bridges over the Orne River and Caen Canal were secured and the message 'Ham & Jam' was sent to Combined Operations HQ. This daring operation protected the left flank of the main D-Day invasion forces as they went ashore in France.
They were air landed beside the bridges by soldiers of the Glider Pilot Regiment and supported by Royal Engineers, Royal Army Medical Corps & 7 Para liaison.
Soon afterwards hundreds of soldiers of 7 Para were dropped to reinforce the Ox and Bucks and then Lord Lovats Commandos joined them after landing from the sea.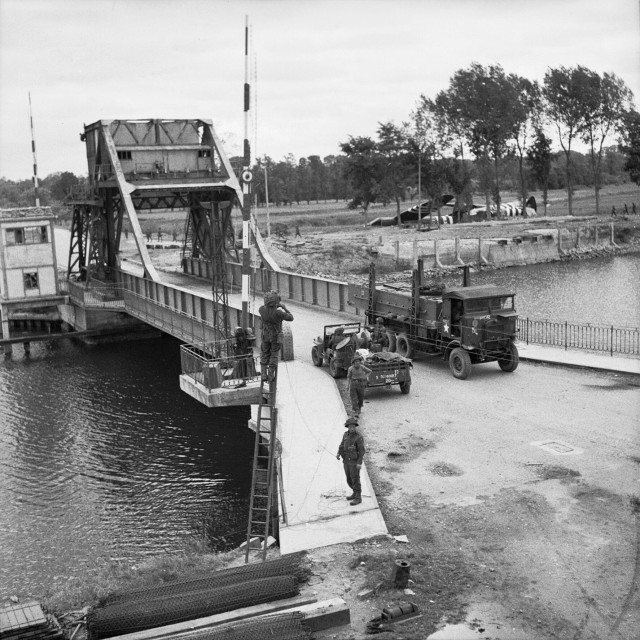 The "Coup de Main" was led by Major John Howard, who had trained his troops for over 2 years for this operation.
This prestigious educational memorial will be located at the far end of the Allied Special Forces Memorial Grove, which is situated within the National Memorial Arboretum, Alrewas, DE13 7AR.
The design is of three gliders descending on a giant S shape and is symbolic of this most Secret operation carried out in Silence with Speed, Stealth and complete Surprise.
If you wish to help achieve their new mission, contact Mike Colton on 07929-118598 or by e-mail mikecolton@hotmail.com
Website : – http://memorialgrove.btck.co.uk
Donations welcome to https://mydonate.bt.com/events/pegasus/257190
Allied Special Forces Association – Registered Charity No. 1156925