Immersive, multisensory journey features 'trench' set design and over 600 pieces of artwork
Echoes Across the Century, Guildhall Art Gallery, City of London, until 16th July 2017
Echoes Across the Century is a new, free exhibition at City of London Corporation's Guildhall Art Gallery commemorating the 100th anniversary of WW1 (1914-18 to 2014-18), made possible thanks to National Lottery players.
Created by professional artist and set designer Jane Churchill, this exhibition – her London debut- sensitively brings to life the human impact of the First World War through heartfelt personal stories and highly emotive, beautiful pieces of artwork. Churchill has created an immersive 'behind the scenes' experience that provides a fascinating glimpse into what was a very difficult and harsh reality for many. Interwoven throughout the exhibition is the artwork of over 200 students aged between six and seventeen.
Echoes Across The Century is a collaboration between Livery Companies and schools delivered for Livery Schools Link, with Guildhall Art Gallery and supported by National Lottery players through the Heritage Lottery Fund (HLF).
Housed inside Churchill's set design that transports us to a First World War trench, the walk-through exhibition explores the stories of soldiers, ordinary people supporting the war effort 'behind the scenes' and the grief-stricken families, friends and lovers that were left behind. Churchill was inspired by the touching story of her great great uncle, Second Lieutenant William Goss Hicks, and the fiancée he left behind in Kent after his death in France nearly 100 years ago on 3rd July 1917.
The exhibition features over 600 objects through which real and imagined tales are told through heritage artefacts and reactive 'response' artworks.
The project benefited from a grant of £99,800 from the Heritage Lottery Fund and is the gallery's first exhibition to operate as a large-scale installation.
Degrees of Separation
Upon entering the exhibition, visitors are immediately immersed into Jane Churchill's own compelling installation Degrees of Separation which explores the love story between Churchill's great great uncle William Goss Hicks and his fiancée Jessie Ellman. Highlights include Hicks' personal effects as well as stunning moth assemblages, sculpture, collections of cased objects, sepia photographs, paper boots and an original saddle that survived the Battle of the Somme.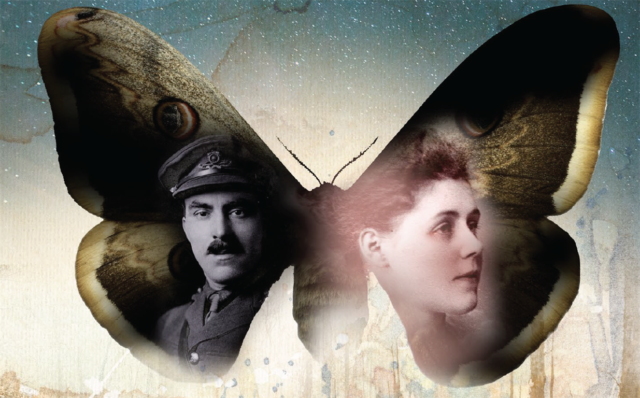 A trench of young talent
Under the tuition of Jane Churchill and producer Alison Truphet, students from 14 London schools worked with the City of London's livery companies to create touching emotional responses associated with not only the trench life of soldiers, but all those supporting the war and who were affected by it. Key pieces include recruitment posters, paintings of ambulances and spectacles, playing cards, profound diary extracts, a sky full of war-time planes and a stunning peace memorial. Illustrative artworks by Churchill are interwoven amongst the students' work, telling personal stories of love and loss.
Jane Churchill, Curator of Echoes Across the Century said:
"This has been a very personal experience for me as I have always had a connection to WW1 and my inspiration for the project came from the terribly sad story of my own great great uncle and the affect his death had on those he left behind. Working with such wonderful and talented students has been deeply rewarding as they all embraced the project and understood how art could be used to express both history and emotion. They developed independent thinking and confidence as they worked with me to explore different skills and techniques to bring these stories to life."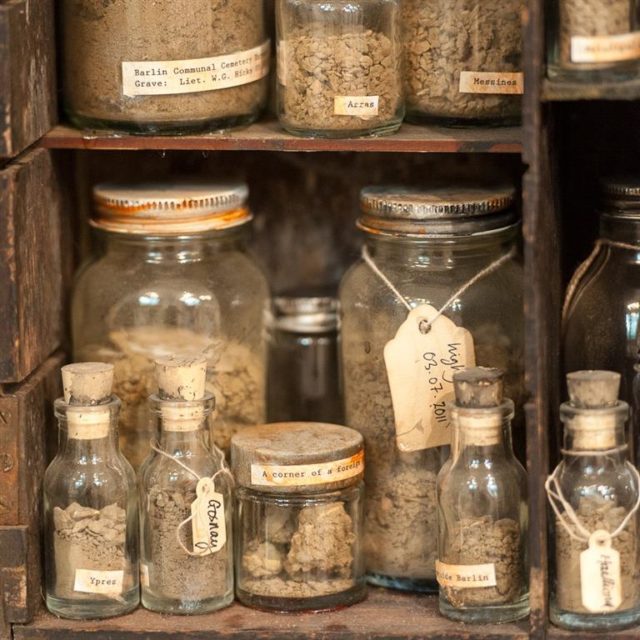 Visitors are encouraged to share their thoughts about the exhibition by writing on cards provided and hanging them by the entrance. Free workshops will allow visitors to create their own artworks in response to the exhibition on 9th May and 14th June. Free artist talks led by Jane Churchill will also take place at the gallery on 26th April, 10th May, 23rd May and 7th July between 1pm and 2pm.
The City of London Corporation, which owns and manages Guildhall Art Gallery, invests £80m every year in heritage and cultural activities of all kinds. It is the UK's largest funder of culture after the government, the BBC, and the Heritage Lottery Fund.
For more information or to book a place on a workshop, visit here.
Photo credits: The City of London Corporation