Red Bull Media House documentary captures Rebecca's voyage on the Ho Chi Minh Trail in search of the site where her father's plane went down during the Vietnam War
Red Bull Media House's award-winning documentary Blood Road, which follows ultra-endurance athlete Rebecca Rusch's 1,200-mile ride on the Ho Chi Minh Trail in search of her father's crash site, comes out today worldwide.
Blood Road is available on Blu-Ray, DVD, and as a digital download. Digital options include 4K through Vimeo On Demand and HD and SD on iTunes, Amazon, Vimeo On Demand, and Google Play.A 3-In-1 Collector's Edition of Blood Road including the film on Blu-Ray, DVD and a digital download is also available.
With the goal of reaching the site where Rebecca's father, a U.S. Air Force pilot, was shot down in Laos more than 40 years earlier, Rebecca and her Vietnamese riding partner, Huyen Nguyen, pedal the infamous Ho Chi Minh Trail through the dense jungles of Vietnam, Laos, and Cambodia. During this poignant voyage of self-discovery, the women push their bodies to the limit, while learning more about the historic 'Blood Road' and how the Vietnam War shaped their lives in very different ways.
"Sharing this film is more than another expedition for me, it's my opportunity to tell my father's story and make a difference in his honor," said Rebecca Rusch. "My journey down the Ho Chi Minh Trail changed me in more ways than I ever could have imagined. My hope is that by following along with my family's story, others can find their own path toward forgiveness and acceptance, as I did on the trail."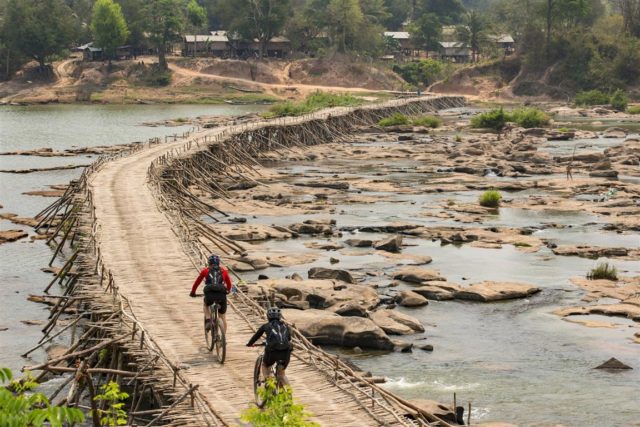 Blood Road is more than a history lesson, it's a daughter's love letter to her lost father, and a remarkable undertaking fueled by the power of a newly formed friendship. Although Red Bull Media House has been producing films for several years, Blood Road is Red Bull Media House North America's first feature film to be written, produced, directed and edited entirely in-house. The film won the Audience Award at Sun Valley Film Festival and "Best of Fest" at Bentonville Film Festival.
"What started for us as documenting an intense expedition, an exhibition of strength and endurance, changed into something much more," said the film's director Nicholas Schrunk. "This emotional journey is something far greater and more challenging than any physical quest. With this release, our team is honored to share Rebecca's journey with the world."
Check out BloodRoadFilm.com and follow Red Bull Media House films on Facebook, Twitter, YouTube, and Instagram for more glimpses into Blood Road. As the film becomes available on digital platforms and at retail today, Blood Road continues on a premiere tour in select cities.
Opportunities to screen Blood Road are available at BloodRoadFilm.com.
NEW photos from the making of Blood Road are now available for editorial use on Red Bull Content Pool.