Mount & Blade II: Bannerlord will be available in Early Access on 31st March, 2020
TaleWorlds Entertainment announced today that Mount & Blade II: Bannerlord, the anticipated sequel to their acclaimed game Mount & Blade: Warband, will be released in Early Access on 31st March, 2020.
The game will be available for purchase through Steam, Epic Games Store, and TaleWorlds website, for $49.99/€49.99/£39.99.
TaleWorlds feels that the time has come to bring players on-board through an Early Access release to work alongside the studio in bringing Mount & Blade II: Bannerlord to completion.
TaleWorlds are more than familiar with this type of release after helping to pioneer Early Access as a release method with their original title, Mount & Blade, and are confident that this approach is of great value to the quality of the final product.
More information about what to expect from Mount & Blade II: Bannerlord's Early Access will be shared shortly before the release.
ABOUT MOUNT & BLADE II: BANNERLORD
Bannerlord is the sequel to the acclaimed Mount & Blade: Warband, one of the most successful and influential RPGs of the latest years (and considered by media outlets such as PC Gamer as one of the best PC games ever released).
Mount & Blade has been universally praised for its deep gameplay, which combines action, RPG, and strategy in a sandbox world where every player creates its own story in the fictitious continent of Calradia.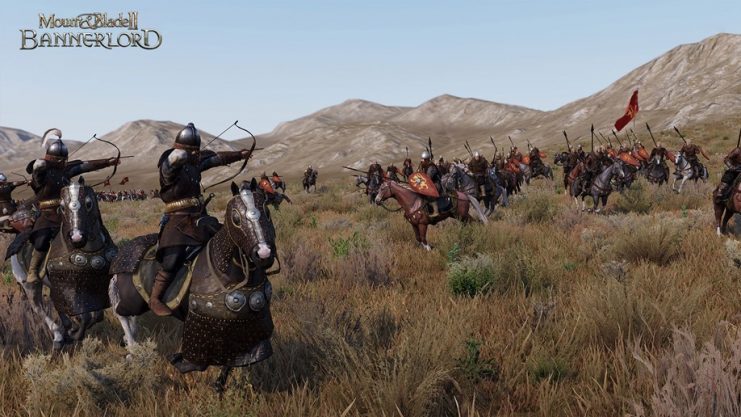 This follow-up, prequel to Warband, takes place 200 years before the Calradia we know from previous games.
The Calradian Empire is on the verge of collapse, and several factions fight to control the remains of the old empire that once dominated the entire continent. In front of them, other factions try to take advantage of the chaotic situation to gain power.
ABOUT TALEWORLDS ENTERTAINMENT
TaleWorlds Entertainment is an independent video game development company, founded in 2005.
Having grown from the initial two founders, TaleWorlds now employs over seventy developers including a self-publishing team. Mount & Blade has received numerous accolades since its release, including multiple placements in PC Gamer Magazine's "Top 100 PC Games of All Time" list.
The team is currently developing the much-anticipated sequel, Mount & Blade II: Bannerlord.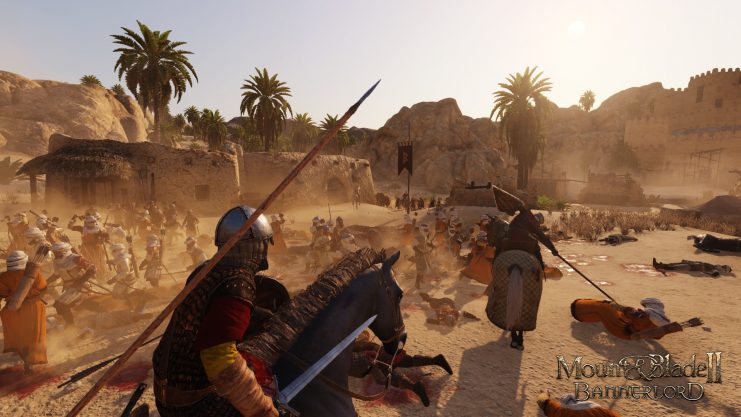 MINIMUM
OS: Windows 7 (64-bit only)
Processor: Intel® Core™ i3-8100 / AMD Ryzen™ 3 1200
Memory: 6 GB RAM
Graphics: Intel® UHD Graphics 630 / NVIDIA® GeForce® GTX 660 2GB / AMD Radeon™ HD 7850 2GB
Storage: 60 GB available space
RECOMMENDED
OS: Windows 10 (64-bit only)
Processor: Intel® Core™ i5-9600K / AMD Ryzen™ 5 3600X
Memory: 8 GB RAM
Graphics: NVIDIA® GeForce® GTX 1060 3GB / AMD Radeon™ RX 580
Storage: 60 GB available space