Thomas Edward Lawrence, aka "Lawrence of Arabia", is one of the world's best known military figures. Immortalized in David Lean's 1962 movie starring Peter O' Toole, it actually took a long time for his name and accomplishments to be recognized.
Born in Carnarvonshire, Wales 1888, Lawrence's fascination with the Middle East began at a young age. Whilst in his early 20s, he walked approx 1,000 miles across Syria and Palestine researching his student thesis.
He endured many hardships, such as being robbed and assaulted. However, when the opportunity came to go back to Syria with the British Museum as a graduate archaeologist he took it.
New video from Yarnhub
World War I saw him working for British intelligence in Cairo. This was behind a desk, but Lawrence of Arabia wanted to get out there and fight.
After 2 years he was sent to Arabia, where his legend began. As a political liaison officer he took part in the Great Arab Revolt, battling alongside Amir Faisal al Husayn against the Turks. Incredibly, Lawrence did not receive official combat training.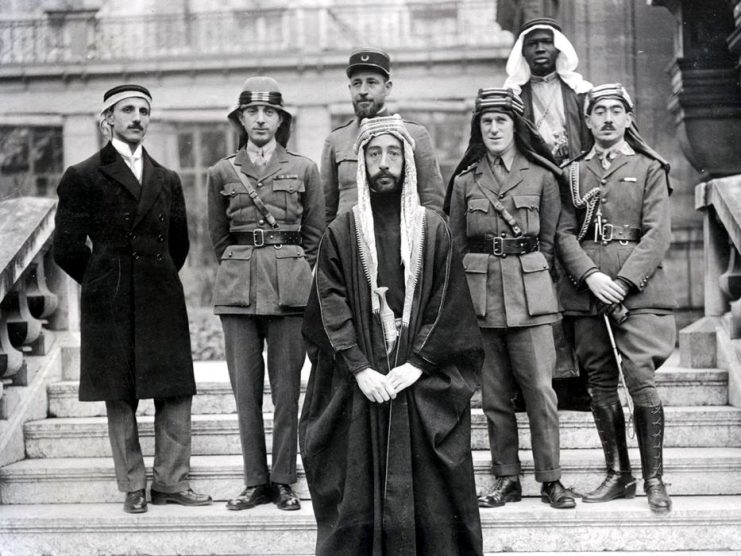 Nevertheless, he went into some of the most dangerous situations. Later he was captured and subjected to brutal torture.
He returned home with a deep respect for the Arab people. Feeling they should have their independence from the British, he rejected a knighthood in front of King George V himself. He shunned the limelight and even changed his name to avoid publicity.
If it wasn't for war correspondent Lowell Thomas's photos and accompanying tour in 1919, people might not know what Lawrence looked like. Lawrence then wrote his famous memoir Seven Pillars of Wisdom, published in 1926.
Tom Hanks's new WWII epic, 'Greyhound', to Premier on Apple TV+ in July
Though he had many arduous adventures in the Middle East, it was England where Lawrence of Arabia met his end in 1935. Out on a motorcycle ride in the Dorset countryside, he nearly collided with 2 boys on their bicycles. Lawrence was thrown to the ground, suffering fatal brain injuries. He died at the age of just 46.