The Daleks are back at The Tank Museum with a vengeance this year on 23 and 24 July, for the Attack of the Daleks weekend.
Davros and the Daleks will be roaming around the Museum screeching their well- known battle cry "Exterminate" in their unrelenting quest to conquer the human race! Last year over 2,500 people attended the Attack of the Daleks weekend at The Tank Museum and this time, the event looks set to be even more popular.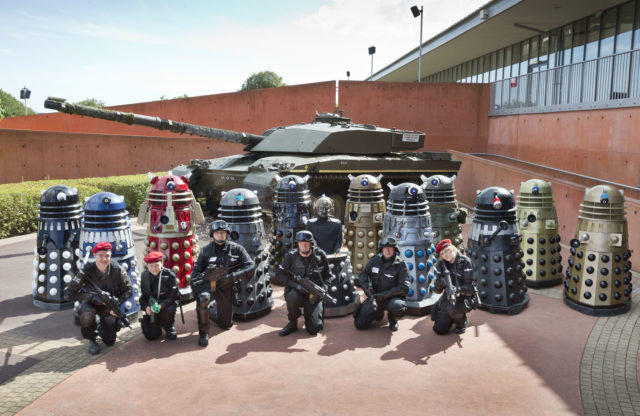 Over the weekend there will be themed talks and demonstrations from the Doctor Who world. Including the chance to meet Jon Davey, a Doctor Who actor who has appeared in numerous episodes of the cult series.
Visitors are encouraged to dress up as their favourite Doctor Who characters for the chance to win out of this world prizes. There will also be a wide range of retro and sci-fi stalls on-site over the weekend for the opportunity to stock up on collectibles and themed merchandise.
Attack of the Daleks marks the start of summer holidays at The Tank Museum, where there are activities every day for visitors to enjoy. Tanks in Action displays take place every weekday, which sees a variety of armoured vehicles roaring around the track accompanied by commentary and explosions! There are also talks, tours and trails available daily, for visitors to make the most of the biggest day out in history.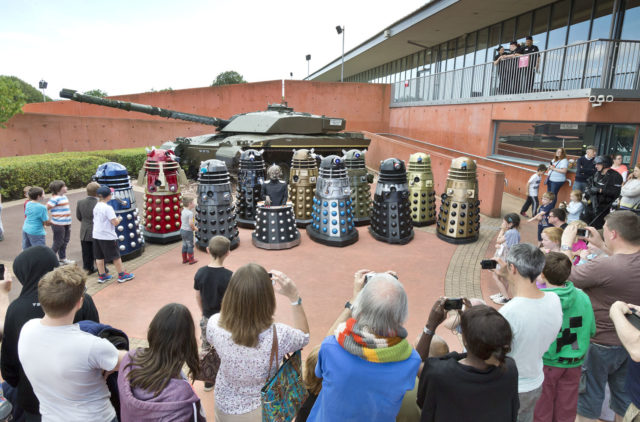 Annual Passes are valid for Attack of the Daleks and all the Museum's summer activities. For more details see The Tank Museum http://www.tankmuseum.org/whats-on/events/bovevt53504
A message from the Tank Museum:
"Please Support Us: As a charity, we rely on public support for all our activities. Our work is funded entirely by people like you. With your support, we can continue to create content. With the right support we might be able to do it more regularly – and can be even more ambitious. Please Click on the Banner Below"