The public is invited to the world premiere of the new documentary film D-Day: Over Normandy narrated by the only five-time Super Bowl-winning head coach in NFL history, Bill Belichick, on Saturday, May 27th at 1 PM at the Veterans Memorial Auditorium in Providence.
The film marks the first time New England head coach Bill Belichick has ever narrated a documentary film.
Coach Belichick's father Steve served in WWII in the United States Navy and saw time in both Europe and the Pacific.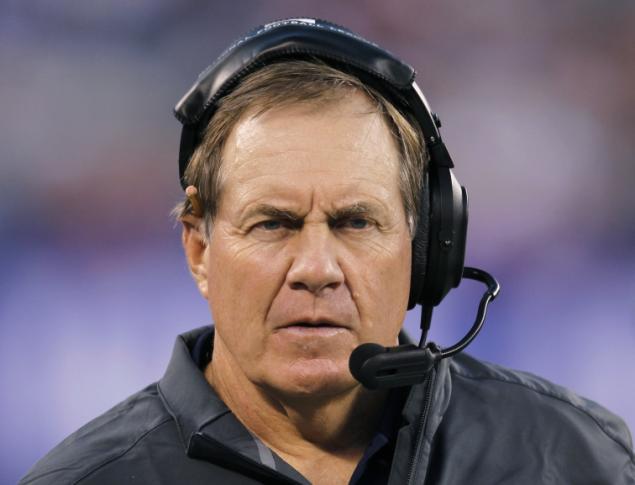 All veterans receive free tickets to the event through the box office at The Vets with proof of military service.
Tickets for the public are $15 and benefit the non-profit mission of the World War II Foundation. Tickets can be purchased online here or via phone at 401. 421.ARTS (2787).
This will be the only New England showing of the film prior to its airing on American Public Television. The presenting sponsor of the world premiere showing is BankNewport.
Please note that due to his hectic schedule, Bill Belichick will not be able to attend the event.
Immediately following the showing there will be a brief Q & A session with the producer and director of the film, Tim Gray and two Rhode Island 1st wave D-Day veterans of Omaha Beach.
About D-Day: Over Normandy: The World War II Foundation hired one of France's top aerial Drone camera companies to film some of the most iconic locations in Normandy from D-Day. The result is some of the most spectacular scenes of the landing beaches viewers have ever seen.
The WWII Foundation tells the story of these famous locations utilizing ONLY aerial footage from our Drone camera, along with archival footage from June 6, 1944.
The foundation is also matching 1-2 D-Day veterans with each location so they can share their stories of where they were and what they were doing on D-Day.
View a sample of the film by Clicking Here.
World War II Foundation and Tim Gray Media
https://vimeo.com/208308285