"Keep the sand out of your weapons, keep those actions clear. I'll see you on the beach."
Game studio Driven Arts just released Days of War on Steam Early Access for $24.99 / €24,99. This release comes with a great surprise; 100-player battle events!
Desiring a classic fast-paced WW2 FPS in the style of Day of Defeat, Medal of Honor, Call of Duty 2 and Wolfenstein Enemy Territory, game studio Driven Arts has built the next generation of class-based multiplayer shooter: Days of War.
After being funded on Kickstarter last year by a group of like-minded fans, Driven Arts has released Days of War on Steam Early Access while it completes development on the game. Watch Early Access gameplay trailer here.
Days of War offers a classic style approach to the WW2 shooter genre, re-introducing fast-paced battles ranging from highly tense 12 player competition to bigger scale 32 player firefights.
Alongside the Early Access launch and the given roadmap, Driven Arts is announcing the introduction of epic 100 player battles on Omaha Beach. Although the feature is still in development and not added to the base game yet, Lead designer Lee Snodgrass says: "We love tight competitive gameplay more than anyone, but World War 2 was defined by its massive battles and invasions, and we want to bring that experience to Days of War with 100 player combat".
The first 100-player-battle weekend event is announced on Steam between the 3rd and 5th of February. Players can see more details in the Steam Hub.
To celebrate this milestone, 100 Steam keys will be given away via Facebook and Twitter. To participate, follow the social media channels, where instructions will follow soon.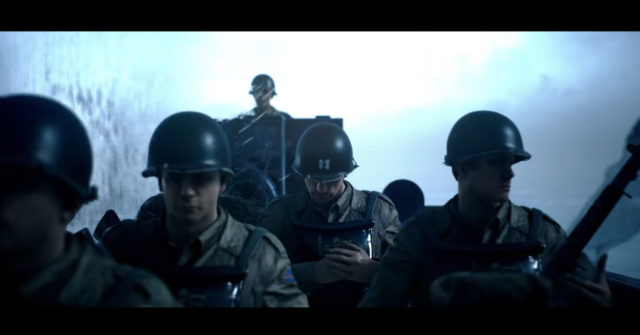 The Game
For the development of Days of War the latest technology was used including photogrammetry, laser scanning, and the power of the Unreal Engine 4, all to bring you a true next generation WW2 shooter.
Players can choose to play as the Americans or the Germans with up to 32 others. The Russian and British forces will be added as free expansion in the near future.
The battles are objective based such as the game mode Domination; where players fight over 5 flags in successive order, and Detonation; where one side has to place explosives on a number of predetermined locations, with each success adding time to the game clock.
Soldiers can take the role of Marksman, Rifleman, Assault, Support, Specialist, Shotgunner, Machine Gunner, Sniper or Rocket Soldier, with each faction having their own unique weapons. Each class has their own strengths and weaknesses, so players will need to work together to get the most out of their chosen role.
FPS, players need to fall back on their marksmanship, skill, map awareness and tactical cunning. Like in true WW2 warfare, combat in Days of War is brutal, unforgiving and requires extensive teamwork.
Key features include:
Classic competitive FPS combat: marksmanship, skill, knowledge of the map and tactical cunning is your path to victory.
Team based combat roles: 9 well-defined classes, over 20 weapons, each with distinct strengths and weaknesses.
Realistic battlefield variety: from tight city streets to wide-open beaches, to foliage rich forests, all with a variety of weather conditions and times of day.
Devoted community support: dedicated server hosting and modding support coming soon. Authentic WW2 warfare: motion captured soldier animations, maps designed using photogrammetry, and laser scanned weapon models.
Related links:
Steam page; Official website
Days of War is available on Steam Early Access for PC (Windows).
Watch the Early Access trailer, a homage to Saving Private Ryan, here: