Flying demonstrations, displays and historical presentations part of commemoration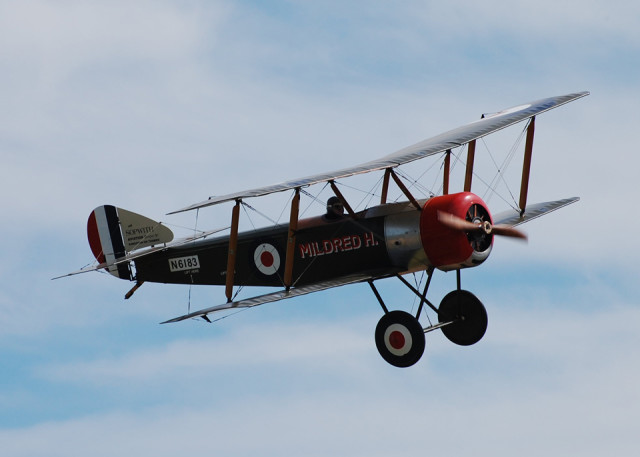 A range of airplanes, reaching back to the earliest days of military aircraft, will be in the air and on the ground this summer for the EAA AirVenture Oshkosh 2016, the World's Greatest Aviation Celebration.
EAA AirVenture Oshkosh, the 64th annual Experimental Aircraft Association fly-in convention, will be held between July 25th and July 31st at Wittman Regional Airport in Oshkosh, Wisconsin.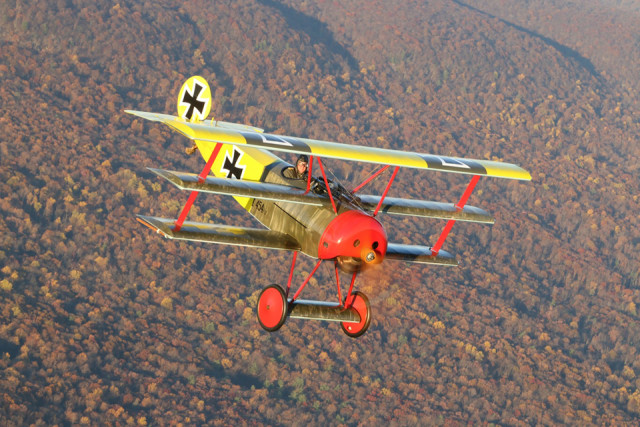 The airplanes participating at the centennial celebration in Oshkosh will come from museums and collections throughout the US. The event will include vintage aircraft and replicas from legendary names like Sopwith, Fokker, and Spad, from the 1914-1918 era. Activities will include four flying demonstrations: early morning events on Wednesday July 27th and Saturday July 30th, and again after the daily afternoon air show on Monday the 25th and Thursday the 28th. The aircraft will also be on static display throughout the week near the Vintage Aircraft Association "Red Barn" headquarters.
"There are several outstanding museums and facilities throughout America that have some of these magnificent aircraft and full-size replicas that fly regularly, but it takes an event such as AirVenture to bring them together," said Rick Larsen, EAA's vice president of communities and member programs, who coordinates features and attractions at AirVenture. "These activities are just another reason for aviation and history buffs to make the trip to Oshkosh this year for an unforgettable experience."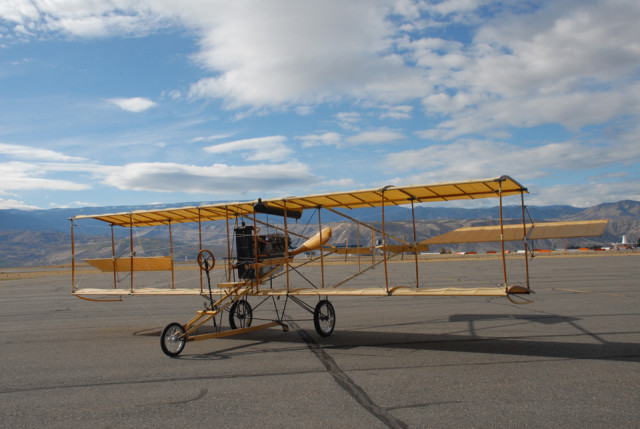 Among the collections represented at Oshkosh will be the Old Rhinebeck Aerodrome of Rhinebeck, New York, and Golden Age Air Museum in Bethel, Pennsylvania. Other collections are expected to add aircraft to the displays, which will be highlighted daily in the vintage aircraft area on the AirVenture grounds.
A special addition is a rare 1909 Curtiss Pusher aircraft from the Collings Foundation of Stow, Massachusetts, which has just been completed after a two-year restoration by Century Aviation in East Wenatchee, Washington. Along with the aircraft display, there will be a number of giant-scale radio-controlled aircraft flights, a "living history" area with historical reenactors, and in-depth presentations throughout the week.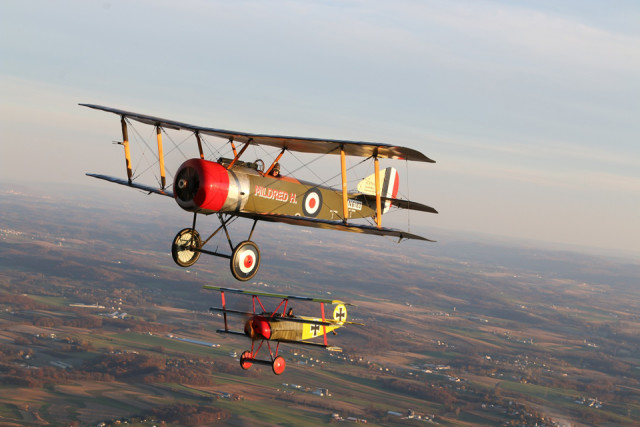 "Our goal is to create an event that will allow those at Oshkosh to see more than antique airplanes on the ground," Larsen said. "We want people to feel and better understand the technology, dangers, and romance of the era that brought us such legendary aviation figures as Eddie Rickenbacker and the Red Baron."
More information can be found here