Where Are The Poppies Now is launched today by 14-18 NOW, the UK's arts programme for the First World War centenary, to find the iconic ceramic poppies seen at the Tower of London in 2014. Thousands of poppies from the Tower were bought by members of the public, and this campaign invites all the owners around the world to "pin" their poppy to a digital map, showing its current location and sharing the story of why or for whom they bought their poppy.
Where Are The Poppies Now aims to reunite digitally the poppies from the installation Blood Swept Land and Seas of Red by artist Paul Cummins and designer Tom Piper originally at HM Tower of London in 2014. Some of the poppies that were purchased have since travelled as far afield as the USA and Australia, as well as being taken to war graves in memory of relatives who lost their lives in the First World War. This project aims to record all the personal stories behind each poppy on a digital map of the world and will create an invaluable archive for future generations.
Jenny Waldman, Director of 14-18 NOW, said:
"We are so grateful to Paul Cummins and Tom Piper for this enormously powerful artwork which has captivated millions. We would love to know where the poppies are now and hear the stories of the thousands of people who own one. Where Are The Poppies Now is a wonderful place where people around the world can share their stories and memories."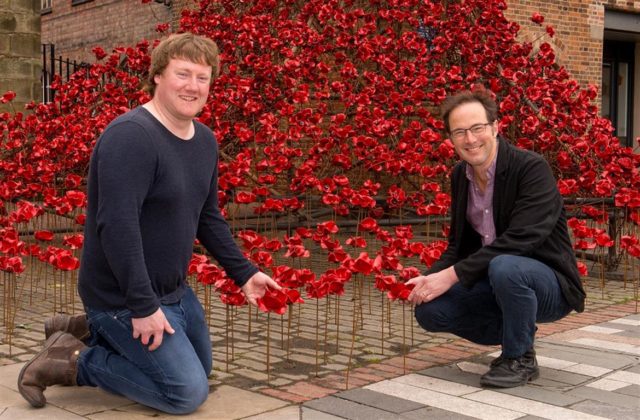 The original installation, commonly referred to as the Tower Poppies, contained 888,246 poppies, one for every British or Colonial life lost at the Front during the First World War. The artwork was one of the most powerful memorials of the First World War centenary and visited by over 5 million people.
14-18 NOW is touring two sculptures from the original installation, Wave and Weeping Window, to locations across the UK with a particular First World War resonance. The tour gives people across the country the chance to experience the impact of the artwork, and has been seen by nearly 3 million people to date.
#wherearethepoppiesnow