The second Zumwalt-class destroyer to be built for the U.S. Navy was commissioned on January 26, 2019. DDG-1001 was named for Medal of Honor recipient Petty Officer Second Class (SEAL) Michael A. Monsoor, a Navy SEAL killed in action in Iraq in 2006.
His mother served as the ship's sponsor. The ceremony took place at the ship's home port at Naval Air Station North Island, San Diego, California where U.S. Representative Scott Peters delivered the principal address. As is traditional the ship's sponsor, in this case Sally Monsoor, then gave the first order to man the ship and "bring her to life."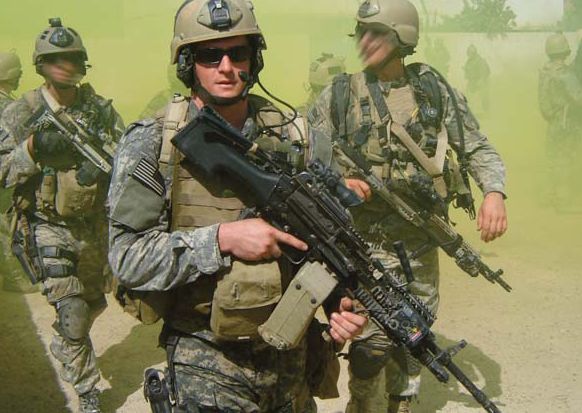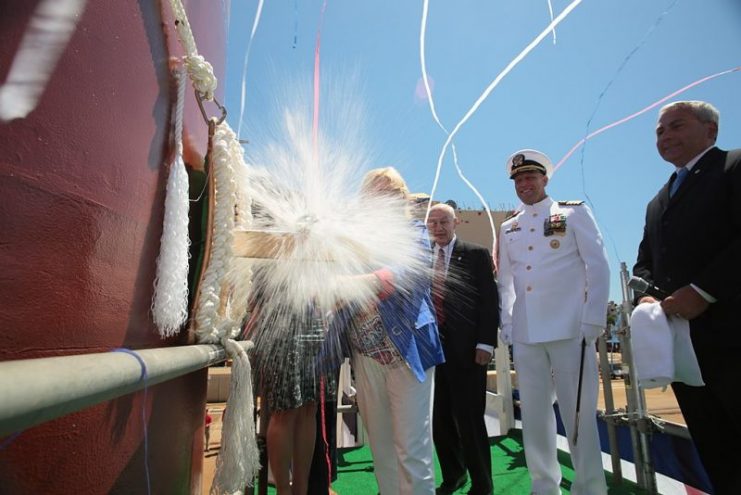 The USS Michael Monsoor will have a new multi-mission role and is expected to be able to carry out traditional naval operations as well as combined maritime actions. It has a much larger flight deck than is usually found on board a destroyer and has a wider range of mission capabilities including air, surface and undersea.
The vertical launch system (VLS) is also enhanced, allowing the ship to launch larger and more advanced land and anti-ship missiles.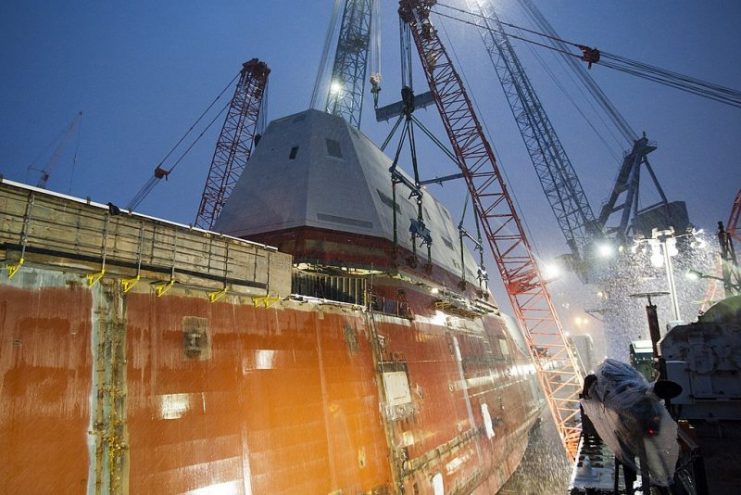 Navy Secretary Richard V. Spencer was pleased to confirm that the new warship is seen as a highly capable warfighting asset by the Navy and that it "will provide independent forward presence and deterrence for decades to come."
The Zumwalt-class boasts a "total ship computing environment" which means that the onboard ship computing applications are a part of a single, enclosed and encrypted network that controls many of the ship's functions, allowing a lower level of manpower. It also has two sonar arrays in a hull-mounted system to protect against mines, submarines and torpedoes.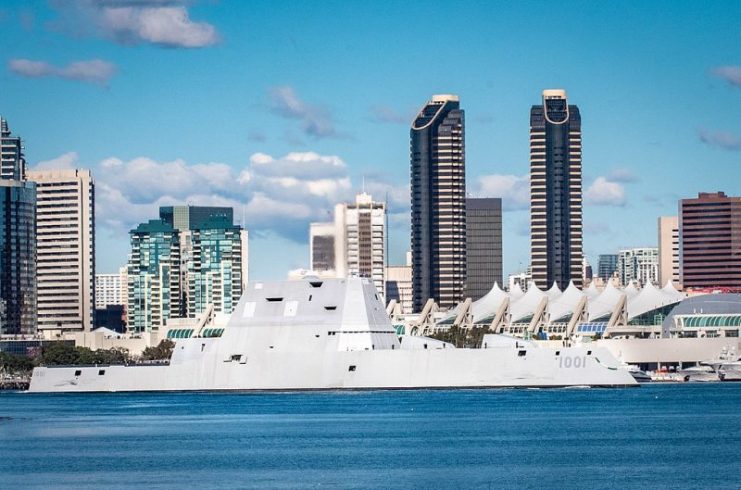 The ship has a Mk-57 missile launch system with modular electronic architecture which allows for speedy transitions between missiles by minimizing change-over times. The launchers are protected by a peripheral VLS designed to isolate the weapon system from crew and equipment, and to make them more resistant to battle damage.
On board the USS Michael Monsoor are two 155mm guns able to fire projectiles up to sixty-three nautical miles. The ship is 600 feet long, has a displacement of 15,000 tonnes, and can travel at up to 30 knots (35 mph). It was laid down on May 23, 2013 and launched three years later on June 21, 2016.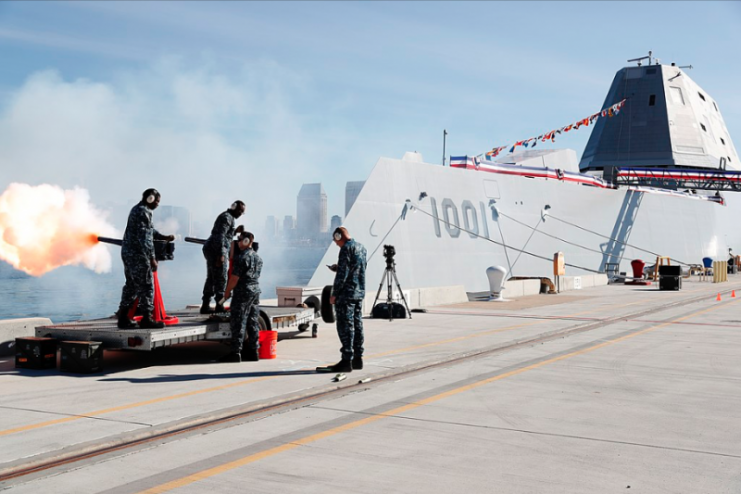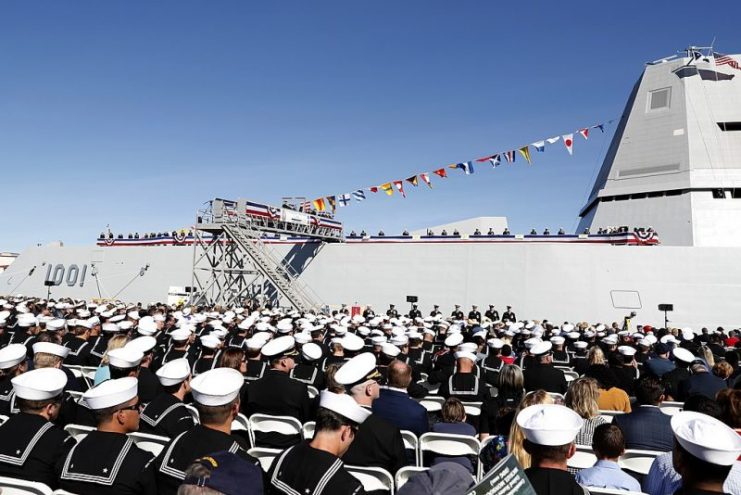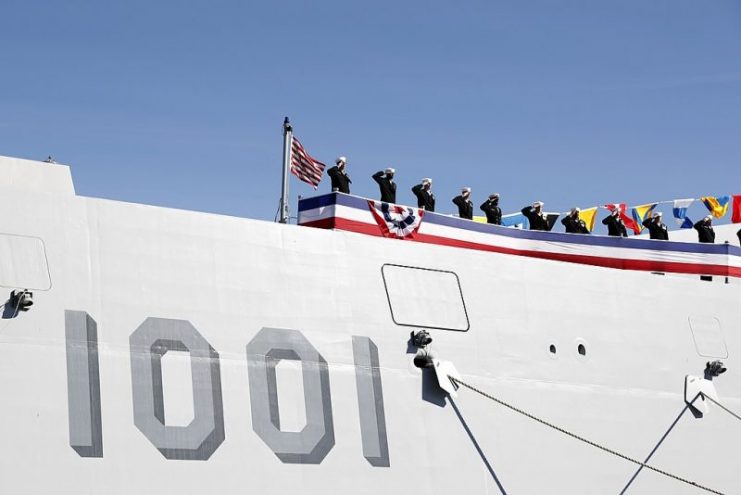 Michael Monsoor, for whom the destroyer was named, was a Lebanese American whose father had served in the U.S. Marine Corps. He enlisted in the U.S. Navy in 2001 and earned his Navy SEAL Trident in 2004. He was deployed to Iraq in 2006 as part of Task Unit Bruiser.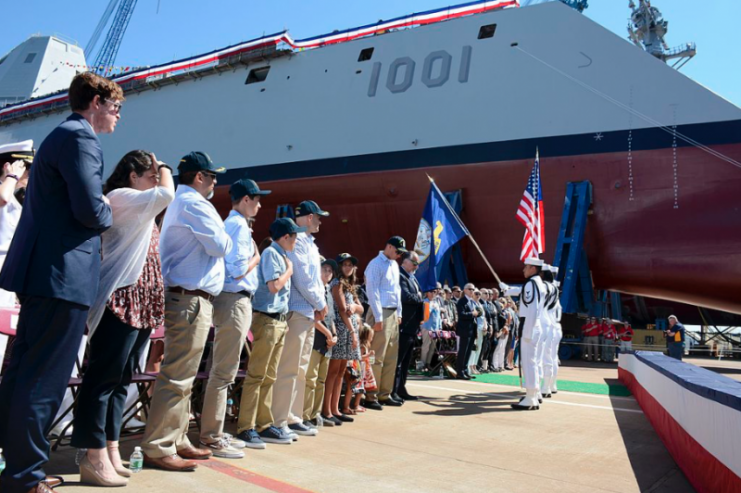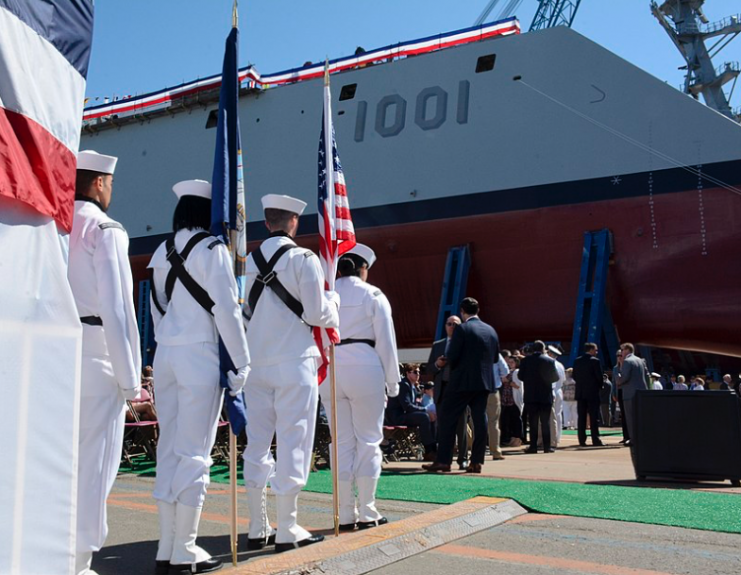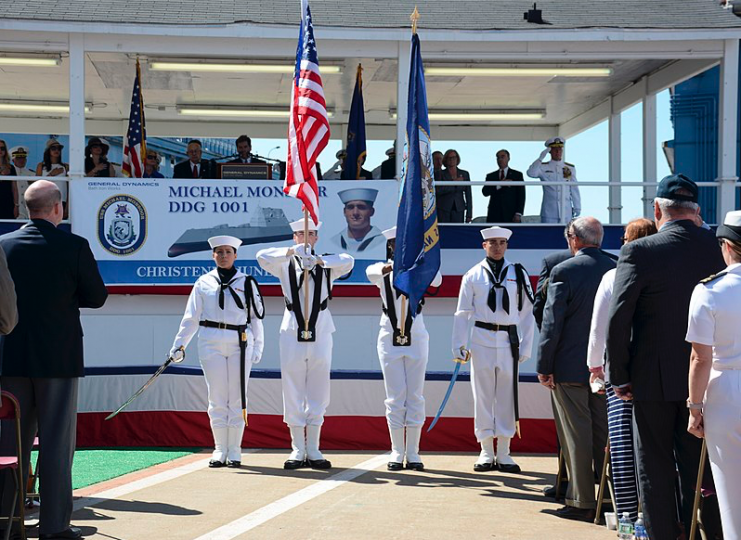 His Medal of Honor was earned at the cost of his life on September 29, 2006 in Ramadi, Iraq. He was part of a sniper over-watch team holding a security position with two other SEALs and several soldiers from the Iraqi Army.
An insurgent threw a fragmentation grenade into their position, and it hit Monsoor in the chest before falling to the ground. Monsoor was set up next to the only exit and could have escaped with his life, leaving his comrades to take the main effect of the blast.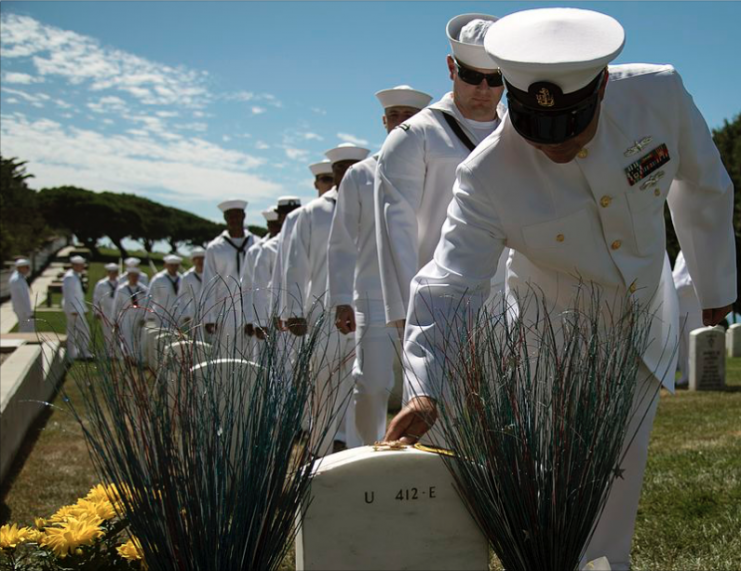 Read another story from us: Navy Launches Another $4.24 Billion Destroyer
Instead, Monsoor dropped onto the grenade, smothering it and taking the full force of the detonation, thereby saving the lives of the other two SEALs and the Iraqi soldiers. His Medal of Honor citation praises his courage and devotion to duty "in the face of certain death."
He is buried at Fort Rosecrans National Cemetery in San Diego, California.