Specialist Melvin Taylor was present at the funeral of 100-year-old WWII nurse veteran Annie Ruth McVadon recently and was called upon to play the iconic bugle call Taps as is tradition on these solemn occasions.
Despite the heavy rain, Taylor stood out in the downpour at Biloxi National Cemetery in order to provide the official military tribute.
South Mississippi veteran McVadon was a WWII nurse, taking care of paratroopers injured during the D-Day landings in Normandy.
She returned to the Gulf Coast, married and had three children with her husband Robert. Together they had three grandchildren and three great grandchildren and were married for fifty-four years.
https://www.facebook.com/photo.php?fbid=10220551456713545&set=a.1271471064026&type=3
Kim Wiley, a guest at the funeral took a photograph of Taylor and posted it to social media. It caught a lot of attention and attracted over six-thousand 'likes' in just a few days.
'It was cold and windy, he was drenched,' said Wiley, 'but he proudly stood there…still and tall, until it was time to approach the casket (and) fold the flag,'
Specialist Taylor said he was cold, but happy to show the family the respect all veterans deserve for their service, and that it had been an 'honour and a blessing' to be a part of such a tribute to a military veteran.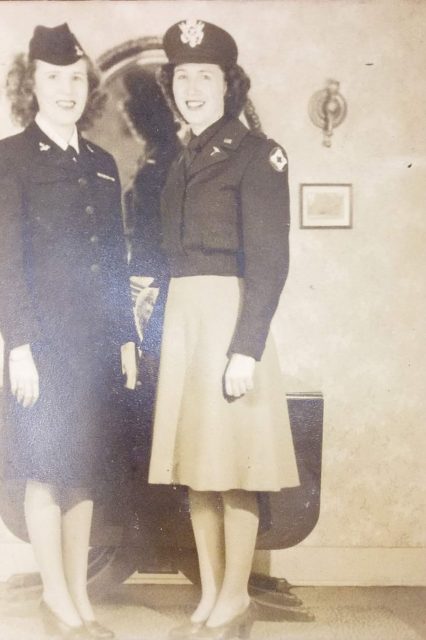 Annie Ruth McVadon was remembered as a fun-loving, generous woman full of heart-warming wartime stories of big bands and the celebrations that came with the news that the war was over.
Her family confirmed they were pleasantly surprised by all the positive messages that had come with the photograph taken at her funeral as it made its way across the country via social media.
A video has also emerged of Specialist Taylor as he played Taps in the rain.
The tune, Taps, has a long and distinguished military history of its own. It is said to have been inspired by older European tunes used to signal the end of the day.
Historians have pointed to the tradition of the bugle call to be followed by three slow single drumbeats, or 'taps', which may be where the tune first found its modern name. The signal was known as the 'drum taps' and was subsequently shortened over time.
The tune has its roots in the 'Scott Tattoo' used by US forces in the first half of the Nineteenth Century, while its present form has been attributed to Union Army Brigadier General Daniel Butterfield.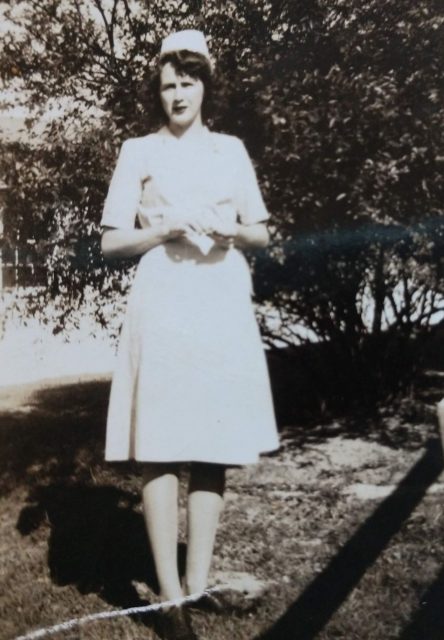 He was a Civil War General, held a Medal of Honour and commanded the Third Brigade of the First Division in the Fifth Army Corps at Harrison's Landing, Virginia.
Butterfield wanted to replace a French bugle call that signalled 'lights out' with one that was 'American.' First played by his own bugler, Oliver Wilcox Norton, it was picked up and used across the American battle-lines by both Union and Confederate forces within months. You could say that the tune itself 'went viral'.
It was in 1862 that Taps was first used by Captain John C Tidball for the funeral of 'a most excellent' corporal who had been under his command.
Denied approval for a gun salute for military reasons, Tidball's Battery A, 2nd US Artillery, played Taps instead.
The use of the Taps bugle call spread until in 1874 the tune was given the stamp of approval for use by the US Army.
A proud Tidball later wrote that, 'Battery A has the honour of having introduced this custom into the service, and it is worthy of historical note'. It became a regulation standard component of military funerals in 1891.
'Silver' or 'Echo' Taps, where two buglers perform the tune, while tradition at some military colleges, is frowned upon by the US Army who see it as 'an improper use of bugler assets'.