Freddie Bentley is a British reality television celebrity who is mainly known for his appearance on the reality game show "The Circle" and for his Instagram feed.
He has recently come under fire online after appearing on the TV show Good Morning Britain and arguing an unpopular opinion.
In the piece on GMB, Bentley states that children should not have to learn about WW2. In his opinion, too much time is spent on the subject. He is concerned that the emphasis on the destruction and killing of war is too much for young minds.
"I don't want anyone to think I'm being disrespectful," the 22-year-old celebrity said. He added, "I remember learning it as a child thinking, 'Oh my god it's so intense.'"
I agree with Freddie Bentley, I once watched Saving Private Ryan and still have flashbacks. Let's stop this madness #freddiebentley #SaturdayThoughts #Millennialshttps://t.co/HkVelD11ko

— Millennial Mike (@MillennialMike3) November 2, 2019
People on Twitter, of course, did think that he was being extremely disrespectful. Many pointed out the number of young men who were killed fighting in that war so that people like Bentley would have the freedom to become whatever they wanted. Others pointed out that learning about the war was necessary in order to prevent another one in the future.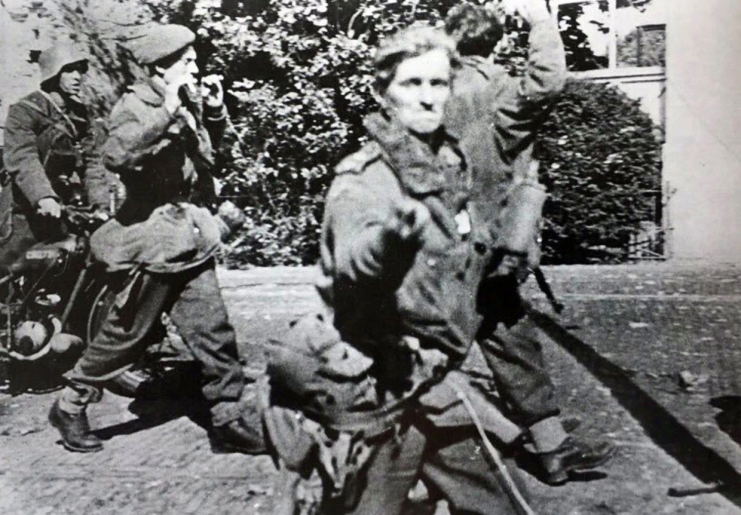 Many on Twitter pointed out Bentley's age and how he seemed to fit the stereotype of millennial entitlement.
Bentley suggested that school should avoid potentially furthering any mental health issues children may be facing by forcing them to confront the realities of war at a young age. He recommended spending less time teaching the history of wars and more time explaining Brexit or helping children learn personal finance.
Most online commentators seemed to agree that schools could teach additional subjects but rejected his suggestion that these new subjects come at the expense of teaching about WW2.
@piersmorgan Please get GMB to send Freddie Bentley to Auschwitz to educate this boy along with Michael Wilshaw as https://t.co/cOPYquujcE's hoping Piers

— Janet Turner (@chocibun) November 1, 2019
Bentley's comments occurred during a segment on GMB in which he debated the question of whether students should be taught about WW2.
The segment followed an episode of the British version of The Apprentice television show. In the episode, one of the teams had difficulty with an assigned task because none of them were familiar with when WWII began.
Many people took to social media after that episode to decry the state of the British education system.
Shocked for 2nd time this week, Apprentice candidates not knowing when WW11 ended and now that famous celebrity Freddie Bentley on GMB stating WW1 and WW2 should not be taught in schools, @GMB @Lord_Sugar

— Colin Richards (@scoobybloobird) November 1, 2019
Bentley came to fame as a contestant on the reality game show, The Circle. Contestants on that show lived each in their own apartment. Their only contact with the other contestants and with the outside world was through a specially-made social network app known as The Circle.
Contestants could choose to represent themselves truthfully or make up a new identity to show the other contestants.
Each week, contestants were put through a sort of popularity contest with the least popular member among the group being kicked off the show. The winner received 50,000GBP.
Another Article From Us: Arnhem Hero Who Flicked V-sign at The Germans Dies at 97
Bentley came out publicly as gay on that show though he chose to present himself as straight to the other contestants. Since the show, he has been popular on Instagram.