WW2 Control Tower could be yours. It's amazing what architects and designers can do with existing structures, particularly historic structures that have been around for decades but sit unused and unloved, so to speak, mere shadows of their former selves.
But when those people's skills and talents are combined with the breathtaking landscape of rural spots in the U.K., anything becomes possible on the real estate market.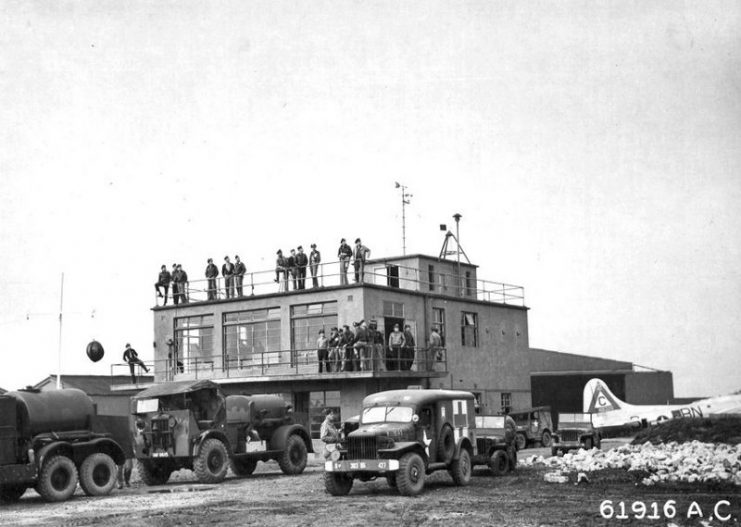 And that's just what's happened to a one-of-a-kind property now on the market outside Perth, in Scotland.
A former aircraft control tower during World War II, this house has been redesigned and refitted to meet all modern standards in an area described by the listing agent, Clyde Property, as luxurious and special.
It is, the company said, "one of the rarest and most unique homes to come to the Scottish market" in a long. long time.
The house, which has four floors, also boasts a top level, glassed in area — almost an entire floor — from which a home owner could sit, glass of wine in hand, and admire the lush Scottish setting as the sun begins to recede.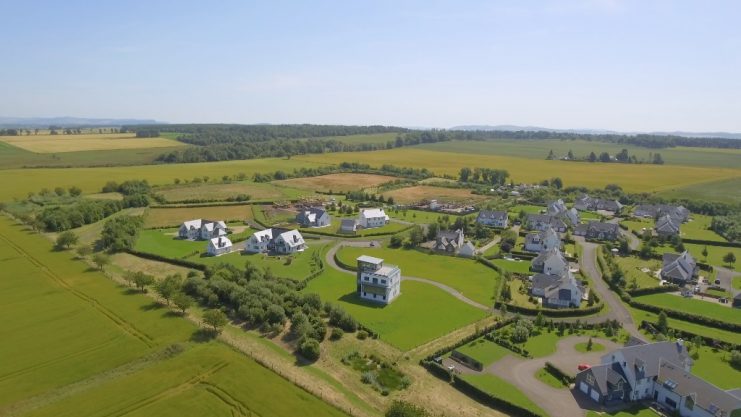 And because it is completely enclosed, even weather would not affect such a marvellous early evening ritual.
It may once have served the needs of airmen in the war, but now it is ready to serve the needs of anyone with more than 1.150 million pounds who loves history and nature in equal measure.
The WW2 control tower sits on several acres and, as the listing agent enthuses, "is set amidst some of the most picturesque scenery in Perthshire… the property forms the centrepiece of an exclusive development of luxury homes… Clathymore is an exclusive and exceptionally peaceful development just 10 miles north of Perth."
And the house is ready for a new owner to take control and stamp it with their individual taste and design touches, as many of its finishing are as yet incomplete. That means that when the home is purchased, the buyer can truly make it their own.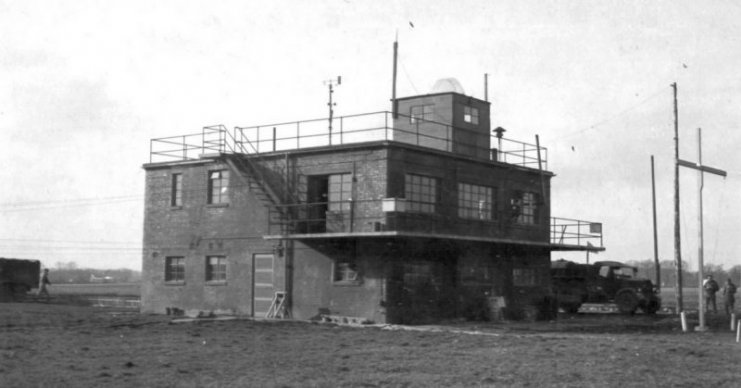 Perthshire is one of Scotland's most historic regions, with plenty of attractions for anyone new to the area. Here are just a few of the most notable things to see and do in Perth:
1) Concorde Music is famous for being Scotland's earliest family owned and operated music store, established in 1967.
Although back then it was a thriving locale for new releases of singles and albums, it is now a speciality destination for any nostalgia lovers who still collect music that way and play it on a turntable.
The store has dozens of vintage albums and singles and covers just about every music genre in the world — from rap to gospel to folk to acid rock. Definitely worth a trip, even if just to take a stroll down memory lane.
2)Kinnoull Hill Woodland Park is the first woodland park ever established in Scotland; it dates back centuries. Its woods and rolling hills make for an enjoyable adventure for a summer's afternoon, when getting some fresh air and exercise are the order of the day.
3) Grey Friars Burial Ground sits in the centre of Perth, and has some of Scotland's oldest burial stones and monuments. A visit here is like a visit through the region's past, and it reflects Scotland's ancient ties to the church, and to spirituality in general.
4) Balhousie Castle has played a part in Scotland's military history almost from the earliest days of the nation; it held an important role in both World Wars, and is now home to an elite group of soldiers, "The Black Watch." The castle is open to tours, and has many medals, documents and other artifacts on display.
5) Dewar's Aberfeldy Distillery demonstrates every step in Scotch making, one of the country's biggest and most important exports. Perhaps most enjoyably for visitors at the end of their tour is the opportunity to sample some of the distillery's best whiskeys — a true delight for novice and aficionado alike.
Of course anyone who buys the former aircraft tower will have plenty of time to explore the area once they have settled in.
Churchill's British Resistance Secret Bunker Discovered
It is undoubtedly one of the most unique and special homes for sale in Scotland at the moment, and offers the double pleasure of access to nature, and life in a rare, wartime building. For historians and nature lovers, the combination represents the perfect home.