Attempts to locate the ship have drained an estimated 200 million US dollars out of the coffers of various American explorers.
USS Bonhomme Richard, a famous US Navy warship from the 18th century, may have finally been found after over 200 years of searching. As a matter of fact, the firm claiming to be founders of this historic wreckage states that they're fully certain they've found what they call the "holy grail of the United States."
The announcement of the discovery of Bonhomme Richard was first made on May 19th, 2017 by Merlin Burrows, a UK-based specialist satellite imagery company. The firm from Harrogate, North Yorkshire stated on their website that they had "found, located, pin-pointed and registered" the famous warship at a point off the eastern coast.
The discovery was made in collaboration with historian Tim Akers through the use of publicly accessible satellite imagery and X-ray data, along with historical documents pertaining to Bonhomme Richard's last battle.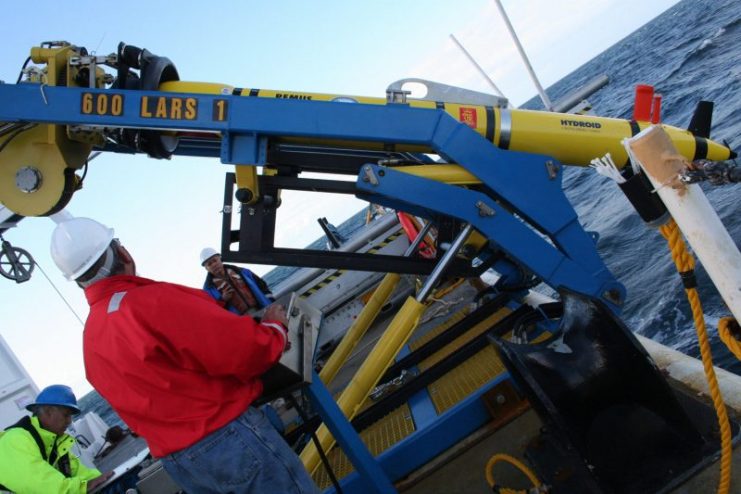 In November 2018, a team of personnel from Merlin Burrows made the announcement again to a select audience of 100 people at Filey's White Lodge Hotel. Since then, the discovery has caused a stir in the media.
"It's one of the most significant elements that make up the founding history of the USA," said Bruce Blackburn, CEO of Merlin Burrows, "and it's right on our doorstep."
The wreckage of Bonhomme Richard has been the subject of many searches for decades. Attempts to locate the ship have drained an estimated 200 million US dollars out of the coffers of various American explorers.
How did Merlin Burrows find it, then? Blackburn noted, "It's not where everyone thought it was going to be. We have made a brand spanking new determination of where the wreck is actually located."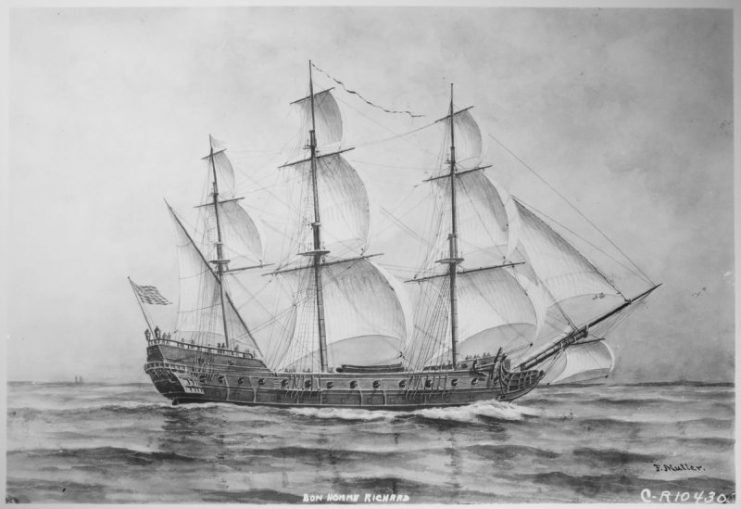 "I have not yet begun to fight!"
Scans of the wreckage, not far from the coast of Yorkshire and the sheer white cliffs of Flamborough Head, reveal what Blackburn claims to be the ship's bell and a figurehead. These pieces of evidence are a poignant reminder of the Battle of Flamborough Head—the ghastly death-grip between America's Bonhomme Richard and the Royal Navy's HMS Serapis which occurred in the North Sea, off the coast of Yorkshire.
The outcome of this battle would continue to live on for many decades as a tale of America's first tactical victory in British waters. Central to this story from America's history is Bonhomme Richard, which actually did go down into the belly of the ocean after the battle of Flamborough Head, having endured a cataclysmic battering from its superior British foe.
Leading the ship and its crew into battle was Captain John Paul Jones, who in the midst of the battle declared "I have not yet begun to fight!" after being asked to surrender, although he faced what seemed to be certain defeat. Jones would, by the end of the battle, beat the odds and take over Serapis, forcing its captain to surrender.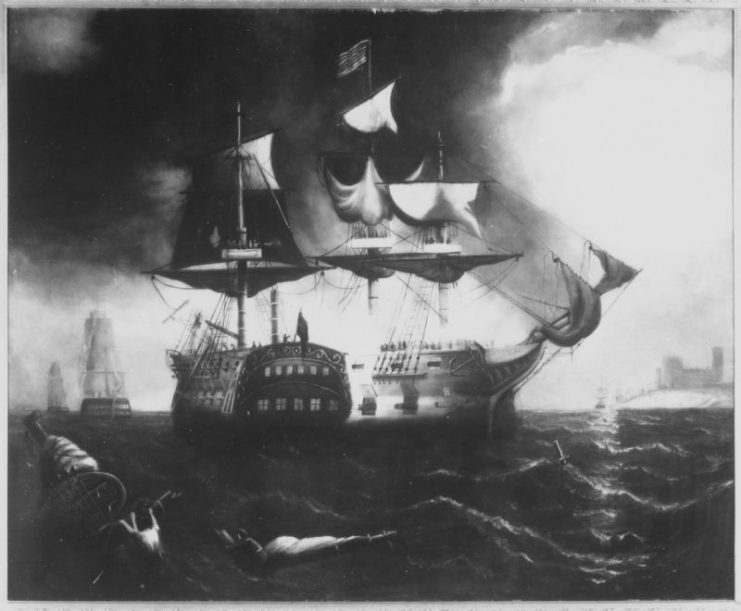 Although Jones was never on the good side of the British, who considered him a pirate for all the crimes he committed, he was and still remains among the well-recognized names in the founding history of America. He is even referred to as the "Father of the American Navy" alongside John Barry and John Adams.
Due to Jones' glamorous reputation in the history of the US Navy, Blackburn believes that finding his ship could be a windfall to Yorkshire's tourist industry and a great marketing bonus to his firm.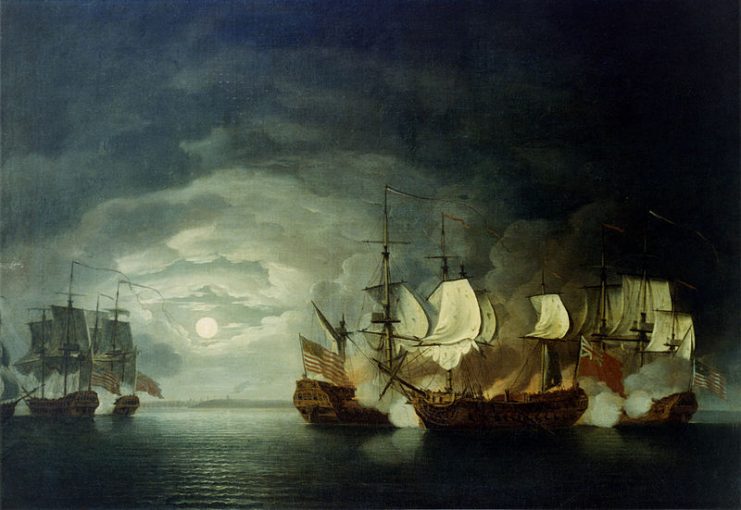 Not so fast…
With this news making waves on the British end, across the Atlantic US-based researchers appear more skeptical of the claims. They are not so quick to accept that Blackburn's findings are, indeed, what he said they are. As a matter of fact, some American historians and researchers believe that Blackburn may ultimately be wrong.
According to researcher Melissa Ryan in an interview with USNI News, eyewitness accounts, ships' logs, and sea drift models—the same historical documents employed by Merlin Burrows—suggest that Bonhomme Richard sank a lot further away from shore, contrary to Blackburn's assertion.
Ryan, who has been a scientist and ocean explorer for over 25 years, is the vice president of Global Foundation for Ocean Exploration which is based in Mystic, Connecticut. As the foundation's lead researcher in regard to Bonhomme Richard, she has worked with Navy officials from the US, the UK, and France since 2006 in relentless attempts to find the wreck.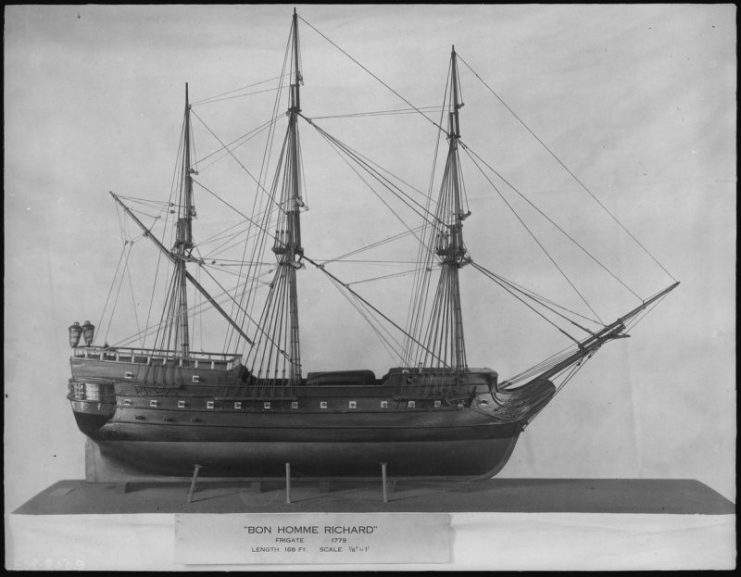 In her interview, she disclosed that wooden shipwrecks, exactly the same type Blackburn found, are all over the sea floor near the shore along the east coast of Great Britain. Some of these wrecks, according to her, date back to Viking times.
Robert Neyland, head of the US Naval History and Heritage Command's Underwater Archeology Branch, is another figure on the opposing wing of Blackburn's claims.
According to him, there are many wrecks lining the British coast with a large percentage relatively close to shore, but Bonhomme Richard is not among these. He believes that the remains of the famed warship should be located farther off the shore. He observed, "Common sense tells you, if the ship [had] sunk close to shore, it would've been found."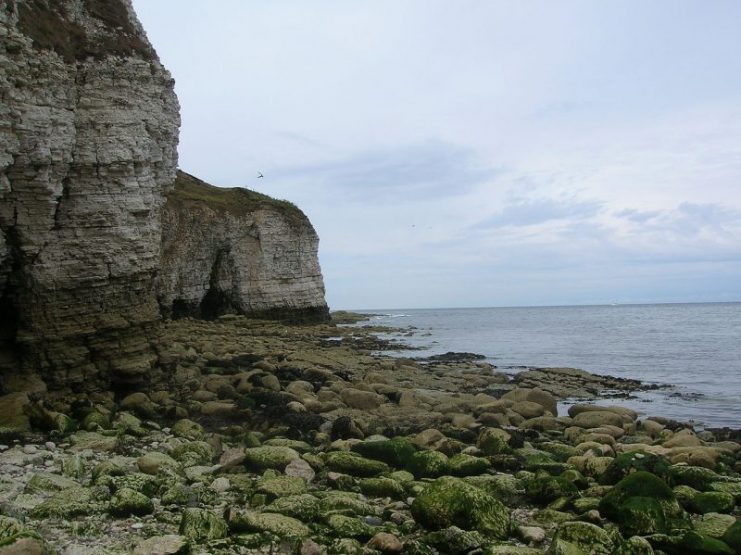 Finding timbers that date back to the 1700s may provide circumstantial evidence about the wreck's age, but that does little to disclose its true identity, Neyland said. In light of this, he believes Blackburn's proof is rather thin.
"We've been in contact with Historic England and they didn't think it was worth a survey to verify," he added.
According to Ryan, however, as searches progress further away from the shore, the shipwrecks discovered further out show more modern features such as steel parts and engine components. Indeed, Ryan notes, the area is called "Torpedo Alley" owing to the large number of ships sunk there by German submarines in World Wars I and II.
…another possibility lies out there.
In 2012, Ryan's team discovered what they strongly believed to be a wooden shipwreck in the middle of Torpedo Alley. They found an anchor the same size as the anchor which was believed to have been on Bonhomme Richard. They also found rigging materials including a deadeye, a spar, and a lanyard, all still preserved, which poses a considerable amount of evidence to suggest that wreck could be Bonhomme Richard.
"Why would a wooden ship sink that far offshore, when it hadn't run up against a rock or reef?" Ryan asked, then promptly answered her own question: the wreck showed damage from a battle, such as the kind known to have occurred between Bonhomme Richard and Serapis.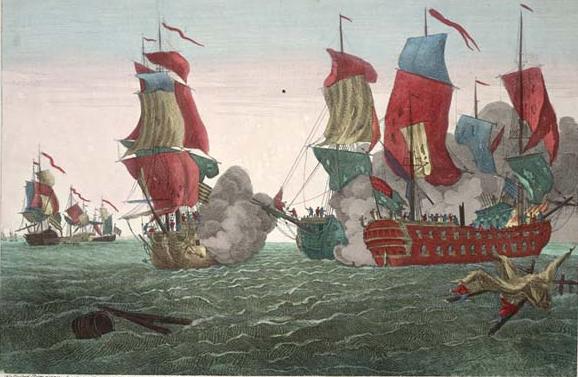 Despite the doubts from researchers such as Ryan and Neyland, the CEO of Merlin Burrows still sticks to his guns while expressing no surprise at all that some researchers are a bit skeptical of his findings.
"It's obviously a bitter pill to swallow," he said. "[But] their ladder is up against the wrong wall… We don't expect them to be jumping for joy, but our discovery of the Bonhomme Richard is 100-percent absolutely true."
Have coordinates, will sell
According to him, other researchers rely on fundraising to fund their projects, but Merlin Burrows follows a "transactional business model." USNI News reported that accordingly, Blackburn stated he can provide the exact location of the wreck to historians and treasure hunters—for a price. Blackburn also offered to sell his data to the US Navy, which he considers to be the rightful owner of Bonhomme Richard.
"We were going to charge money," he said. "We are a business."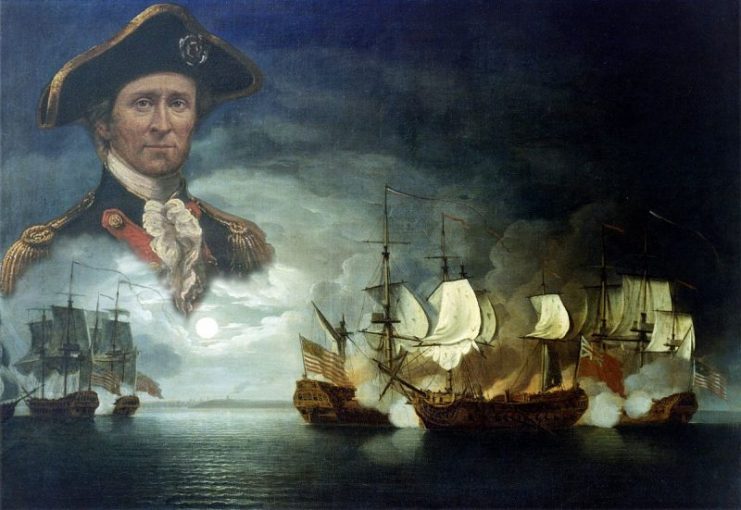 Going beyond recouping the money spent on the expedition, Blackburn believes that this discovery could be an incredible opportunity for Yorkshire's already thriving tourism industry.
Melissa Ryan is not at odds with this belief, adding that the discovery of the shipwreck would enable historians and researchers to get a firsthand glimpse of what life used to be like for sailors of the Continental Navy. The wreck her own team found was buried under compacted sediment which she hopes kept the rest of Bonhomme Richard's remains well-preserved.
How the true Bonhomme Richard can be identified
She believes the discovery of the warship—regardless of which wreck turns out to be the correct ship—will reveal the means by which a former merchant ship was transformed into a historic warship. According to documents about Bonhomme Richard, Captain Jones insisted on using rather rare and expensive iron ballast and iron knees to brace his ship. Ryan believes that finding either of these would be a strong clue to the warship's identity.
A more important clue would be the ship's cannons because they would carry the signature of the foundry that made it. But the most important item of all is the ship's bell, according to Ryan, because it would have the words Duc de Duras on it, which is Bonhomme Richard's original name.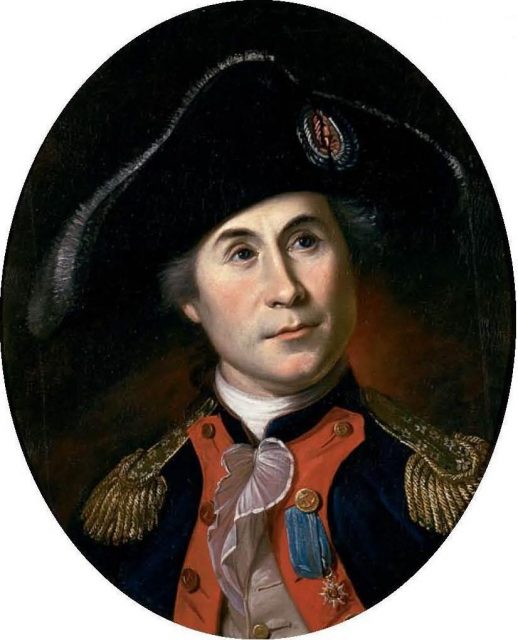 Talking about Blackburn's discovery, Ryan is not keen on believing the words of Merlin Burrows' Chief Executive unless more proof is provided.
"I think he found an incredible wreck," she said, respectfully acknowledging Blackburn's hard work. "It's an old wreck, and it will tell us something. It's going to be very interesting."
Read another story from us: At 221 Years Old The USS Constitution is America's Oldest Warship Still Afloat
In response to Blackburn's offer to sell the wreck's data to the US Navy, USNI News noted that Paul Taylor, a spokesperson for Naval History and Heritage Command, delivered a statement that said: "We are interested in hearing further details, look forward to examining data collected from the site, and, if Bonhomme Richard is located, would be very interested in ensuring the wreck is protected."