Police in Munich, Germany are reporting four people have been injured following the detonation of a WWII-era aircraft bomb near a busy train station on December 1, 2021.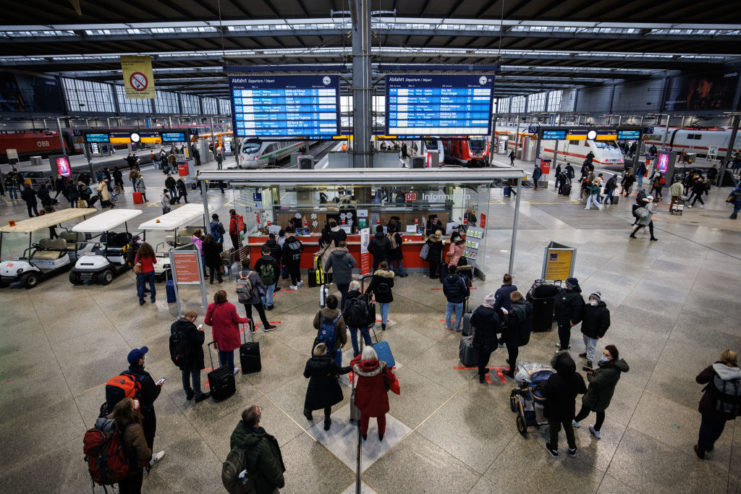 The explosion occurred during the construction of a new commuter train line, located on the approach to Munich's busy Donnersbergerbrücke station. The site was being drilled to build a tunnel, and the detonation prompted the suspension of train service until the mid-afternoon.
Directly following the detonation, a handful of trains were evacuated, after which the tracks were examined and deemed to have suffered no damage. Four people were injured in the blast, one seriously.
Speaking with local press, Munich police ensured there was no danger to those outside of the immediate area.
⚠ Aufgrund der Detonation einer Fliegerbombe ist der Bahnverkehr um den Münchner Hauptbahnhof eingestellt. Bitte informiert euch regelmäßig auf https://t.co/kzJtR2P1SE bzw. im DB Navigator über eure Verbindung und auf https://t.co/rnaSSELCgU über die aktuelle Lage. #München

— Deutsche Bahn Personenverkehr (@DB_Bahn) December 1, 2021
Munitions dating back to the Second World War are commonly found throughout Germany. According to Reuters, it's estimated around 2,000 tons of live munitions and bombs dropped by the Allied forces are found annually across the country.
According to Joachim Herrmann, Bavaria's state interior minister, the 550-pound bomb was found during the drilling work. It will now be up to officials to determine why it was not discovered earlier, as construction sites are typically scanned in advance of work, due to the risk of unexploded bombs.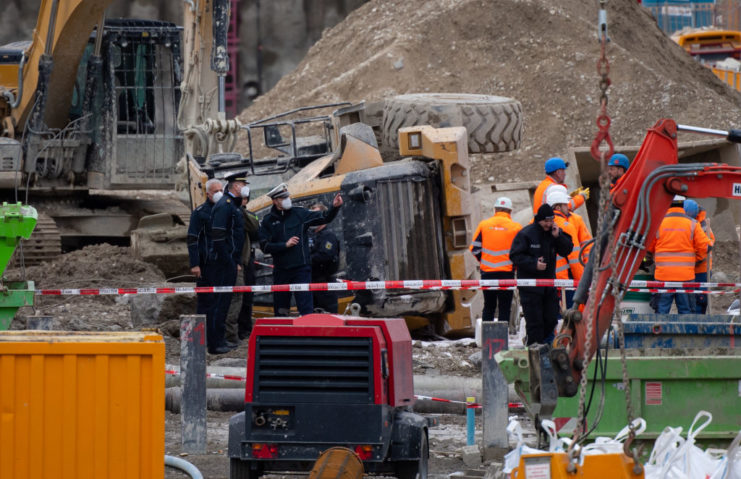 Following the blast, experts were brought to the site to examine the bomb's remains.