Offered for sale from a private collection is this extremely rare 1953 Pontiac T46E1 Otter Amphibious Carrier.
This is the only known surviving and operational T46E1 Otter with a handful of surviving M76 Otters around the world.
Designed by the Pontiac Motor Division in the early 1950's as the T46, this vehicle began life as the intended replacement for the Studebaker M29 Weasel. The T46E1 would later become the M76 also known as the Otter.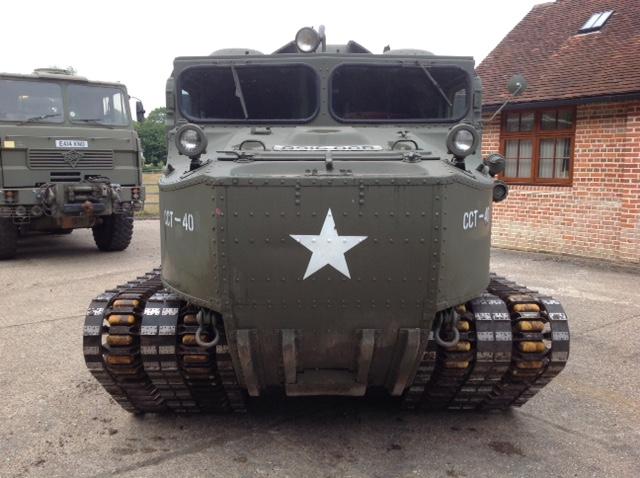 This amphibious cargo carrier was designed to carry cargo or up to eight troops over shallow rivers and swampy terrains. Due to 30 inch wide tracks the vehicle transmitted a ground pressure of only 2.08 PSI and could easily navigate paddy fields, swamps and rivers.
The Otter was in service with the United States Marine Corps (USMC) who deployed the vehicle in Vietnam with the first 33 vehicles arriving in Danang in 1965.  This Otter was built in March 1953 and is a very early T46E1 Otter, identifiable by the centrally mounted fuel cells.
It was found the T46E1 was nose heavy in the water so later M76 models had the fuel cells mounted to the rear for better stability.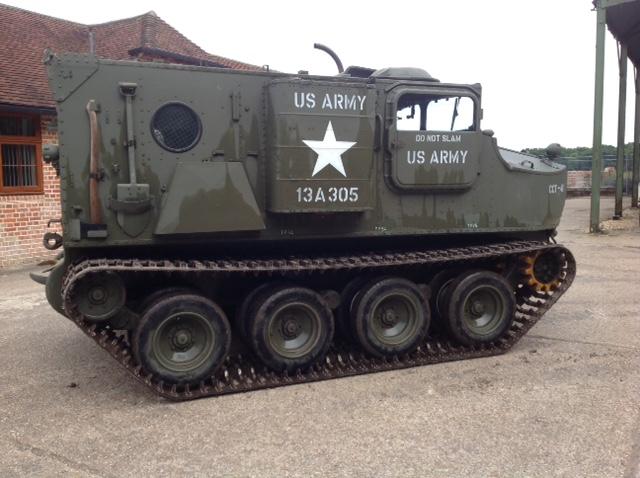 This Vietnam Otter was extensively refurbished in 2010 to a fully operational condition. A new engine was fitted during restoration of the vehicle.
Ethanol resistant fuel cells were designed and fitted in 2015. The vehicle starts and operates as it should. A comprehensive spares package will accompany the vehicle including a brand new Continental AIO-268 air cooled, 4-cylinder engine still in its transit case.
Another nearly new engine and a takeout engine are also included as is another later type M76 vehicle for spares.
Offers in the region of £75000 ($91,000) for this very rare piece of Vietnam history please.
The vehicle can be purchased without the spares package but priority will be given to the vehicle purchaser before any spares are sold individually.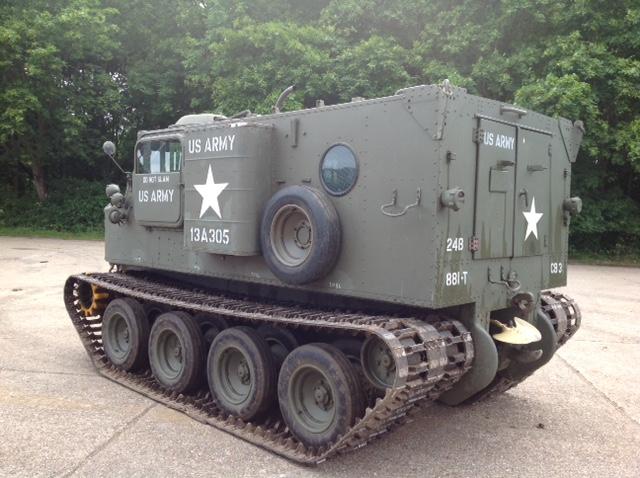 Proceeds from the sale of this vehicle will be going to medical research and selected charities as per the wishes of the late owner.
Transport can be arranged. Initial contact by e-mail please. The vehicle can be viewed, strictly by prior appointment in Lymington, Hampshire.
For more information please contact Rusty Relics
Another Article From Us: WWII Wrecks Are Being Stolen from the Bottom of the Oceans