If anyone can prove those adages to be true, it's Jim 'Pee Wee' Martin, an American World War II 101st veteran who's doing something many men half his age are too terrified to tackle.
They say you're only as old as you feel, that age is just a number, and that growing older is best combated by thinking and acting young.
Martin is going to repeat a jump he first did in 1944 as part of an Allied mission Operation Market Garden to free parts of the Netherlands from the Nazis' grip. Apparently, he doesn't consider his age a deterrent in any way.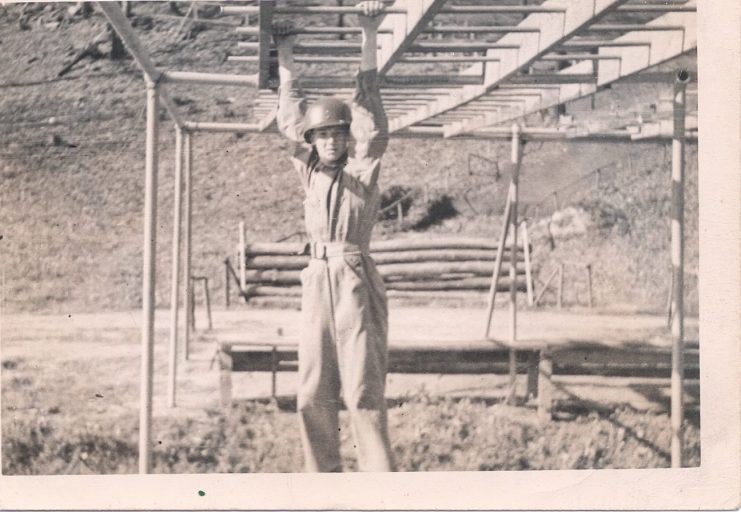 In 2014, to celebrate the 70th D-Day anniversary in Normandy, France, the then 93-year-old veteran  once again carried out a parachute jump over Normandy, making a tandem jump from another D-Day veteran, a C-47 Dakota.
Originally, Martin planned to repeat his bravura jump during the 75th anniversary of D-Day this past June. However, certain health matters forced him to cancel his plans. Undaunted, he has simply made new arrangements, with a little help from his friends. Martin's life long friend and travelling campaign Doug Barber is unable to accompany Jim on this trip so another friend stepped in.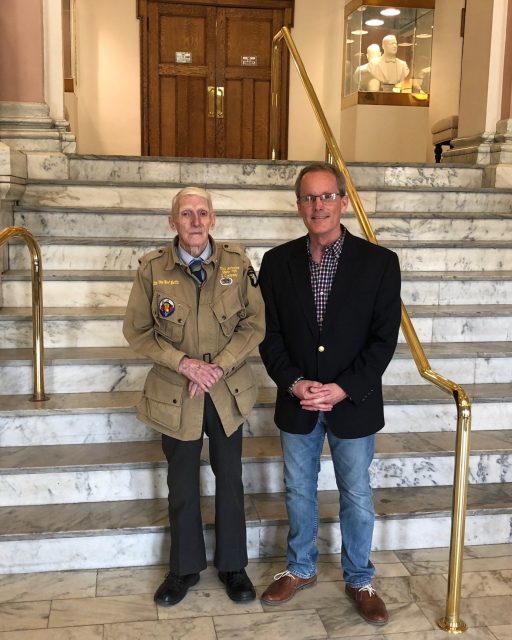 One friend in particular, Kevin Price, who is with the Wright-Patterson Air Force Base in Ohio. He will help Martin make the journey to the Netherlands, and is totally supportive of his friend's plans, if a little awed by them.
"I went to the Normandy commemoration in June," Price told the Dayton Daily News. "And when I got back, I said (to Jim) 'Hey, you couldn't go to this, but what about the Netherlands in September?' His response was, 'If they let me jump'." Price had lived in the Dutch region for a time, and became as fond of it as Martin had been during his war years. He and Martin became friends at a veterans' event some years ago.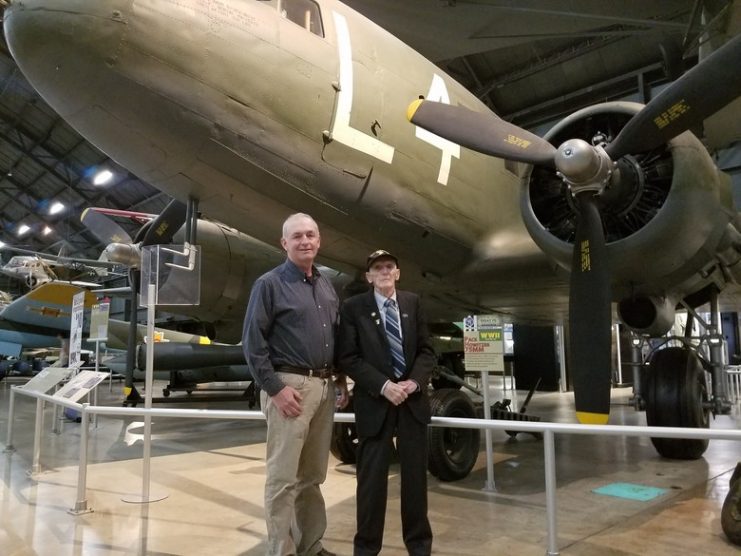 Jim Martin served as a paratrooper in the U.S. 101st Airborne Division, which was vital in achieving the liberation of France and played an important part in freeing the rest of Europe from the Nazi forces.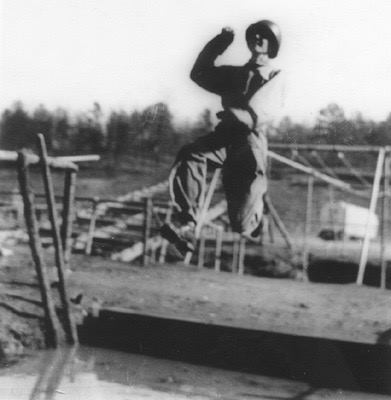 Jim "Pee Wee" Martin is one of the few "Toccoa Originals" of the famous WWII era 101st Airborne Division "Screaming Eagles" who is still with us. Jim continues to meet the public and carry forward the legacy of his experiences and lessons learned on D-Day in Normandy, during "Operation Market Garden" in Holland, in the snow outside Bastogne during the "Battle of the Bulge" and under Hitler's "Eagles Nest" in Berchtesgaden.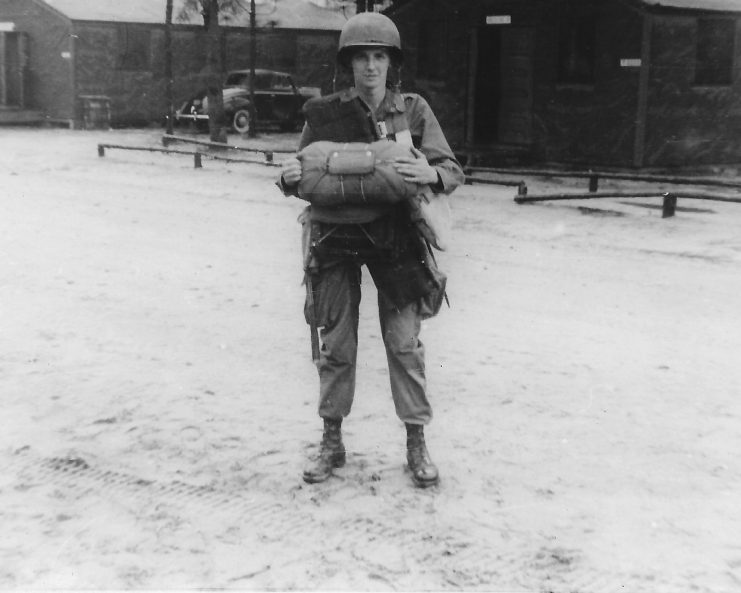 Apparently, not everyone, particularly in the Netherlands, saw Martin's age as a non-issue. Officials there were a bit worried that a 98-year-old is just a little too fragile to go parachuting out of a plane, no matter how historic the event would be. And no matter how good it might be for the area.
But Martin, Price and the base persisted with Dutch officials, and that, along with a letter from the U.S. Veterans Administration, got the local government on board, and they became convinced that Martin was of sound mind — and body.
He wants to do the leap for two reasons, he told the Dayton Daily News. First of all, he feels that Holland doesn't get the P.R. and fame it deserves for its vital role in defeating the Germans. "Everyone thinks of the war as Normandy," he said. "They forget about Holland." Hence, he is hopeful that his jump will boost war-themed tourism in the region.
He also said that this jump will give him a sense of closure, a "capstone" to a long and distinguished military career.
"I signed up to go fight," Martin told a reporter with the Robins Air Force Base Newsletter. And fight, he did; in fact, he took part in three crucial campaigns of the war: D-Day, Operation Garden Market and the Battle of the Bulge. He added that, because of the horrific manner in which the Dutch were treated under the Nazis, they were wildly happy to see the Allied soldiers, and made that abundantly clear.
Citizens collected guns off the ground for the Allies, and even threw rocks at the retreating German men; anything to express their relief and thanks, according to Martin. "The Dutch people were treated really terribly" by their German occupiers, he recalled.
Authorities there today are now delighted to have Martin on his way to the area soon for what is sure to be a historic jump. In part, that's because the Veterans' Administration included documentation of his medical fitness by one of its staff physicians.
You can follow Jim on his Facebook page
Another Article From Us: The Rum-Loving Monkey Who Crash-Landed in a B-17 During WW2
And so, on September 17th, Jim "Pee Wee' Martin is not just going to jump out of a plane to honour the Netherlands. He is going to leap right into history, and a place of renown all his own.
We have had the pleasure and privilege of meeting Jim on the battlefields of Normandy and is one hell of a man.