Make history when you spend the night on USS Cobia, our fully restored World War II submarine.
"USS Cobia (SS 245) was launched November 28, 1943, in Groton, CT. In June 1944, she began the first of six war patrols in which she sank thirteen Japanese vessels.
By July 1944, Cobia had established herself in the annals of World War II sub history by attacking an enemy convoy bound for Japanese-held Iwo Jima". Wisconsin Maritime Museum.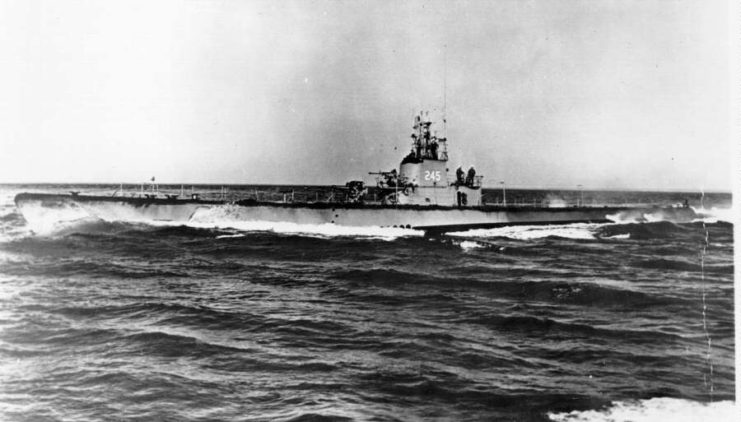 Cobia sank two vessels, including a troop transport carrying a Japanese tank battalion of twenty-eight tanks. U.S. Marines considered this sinking critical to their success in capturing Iwo six months later. The Wisconsin Maritime Museum has been the final port of USS Cobia for 50 years. We were founded as a submariners' memorial in 1969 & have grown to be the state's maritime museum with exhibits on shipwrecks, model boats, car ferries & subs.
Sub Bnb sleeps up to 65 people in sailors' bunks throughout the boat. The listed price includes the first five guests. Additional guests are $30 each.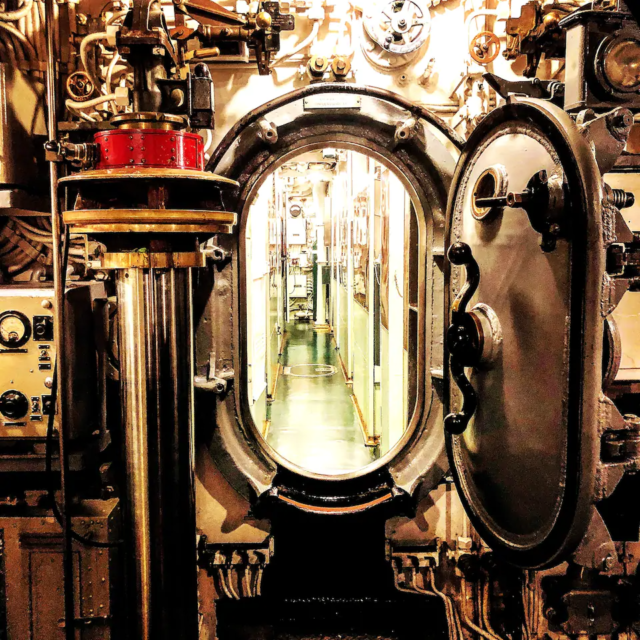 The space
Your stay will be as unique as the submarine. No two visits are exactly alike. With more than 65 different places to sleep, you get to choose your own adventure on USS Cobia.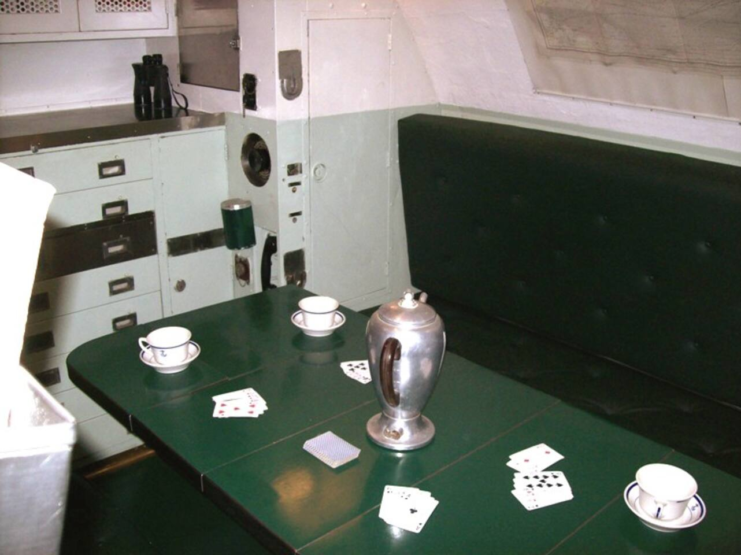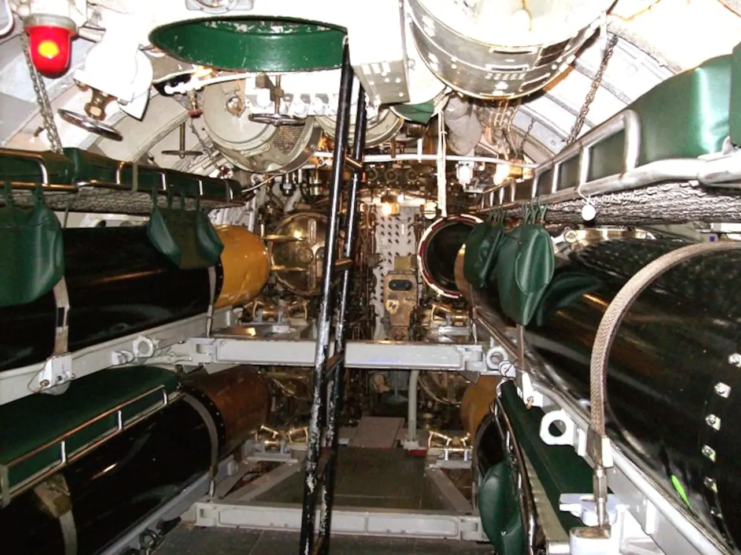 USS Cobia is the best preserved submarine in the country. It has been meticulously restored with amenities added like heat and air conditioning, making it perfect for year-round overnight visits.
During your stay, you're welcome to explore the submarine with a dedicated staff member. They will be your point of contact and on-site all evening. A personalized tour through the boat is available if desired.
USS Cobia is only accessible via stairs and there are seven bulkhead doors to climb through. The only access to get out onto the boat is through the museum.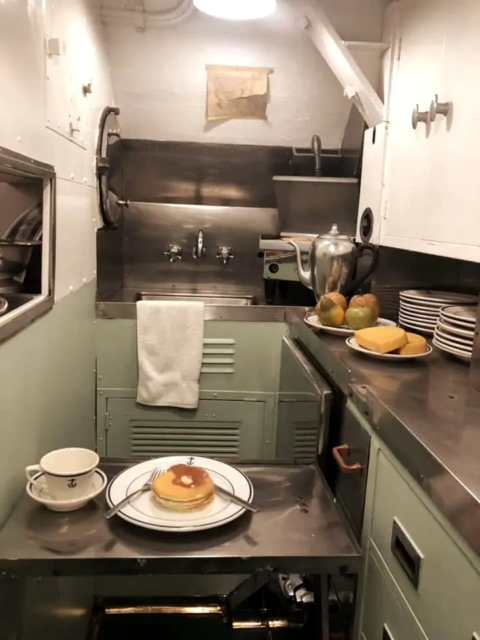 We provide bedding, toiletries, a private tour of the submarine as well as coffee from a veteran-owned company in the morning. We also have WWII movies in the museum and board games for your use in the sub. Your stay includes admission to the museum during business hours.
Because we are an operational museum, our policies are a little different. You're welcome to stay several nights, but we will pack up and secure your items during the day as the museum and sub are open for tours.
The restrooms on Cobia are 76 years old. They're lovely, but they're not functional. The Museum will be accessible for your usage at all times, with restrooms and showers available.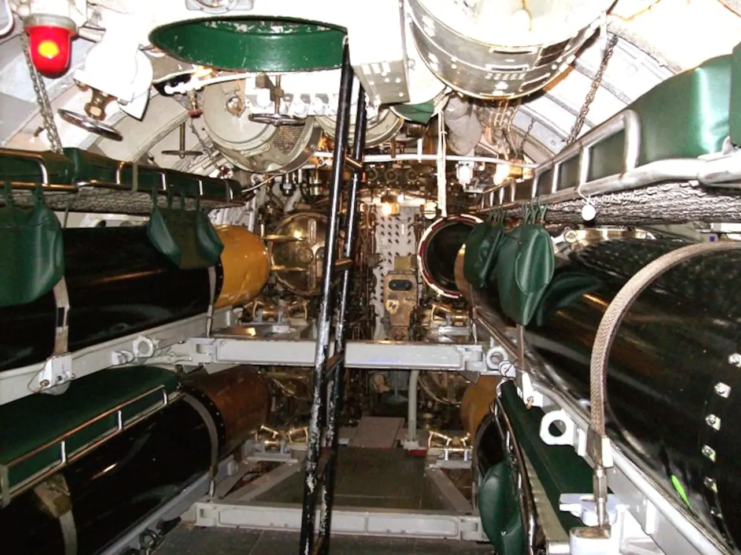 We're happy to store your food in our catering kitchen inside the museum. You're welcome to use the fridge, freezer and microwave in that kitchen. The kitchen is stocked with coffee, tea and light snacks for you to enjoy during your visit.
Guest access
You'll have access to the entire submarine and its deck from 6pm until checkout. You will also be given a key to enter the staff door of the museum so you can come and go as you please during your stay.
Other things to note
We clean the submarine extensively before and after every stay and throughout the day when we are open.
The provided bedding is professionally cleaned.
Masks are required in the museum when we are open to the public. Staff are required to wear masks when with you and other guests. Contact AirBnB here to find out how much it will cost you.
Another Article From Us: Historic USS Texas Turned Over to Foundation for Maintenance & Operation
The submarine has a new HVAC system and air purifiers are placed throughout the submarine for additional sanitization.